This page contains affiliate links for products and systems that I love!
Clicking these links may generate a small amount of income for Intentional Living, at no extra cost to you of course!
Quickbooks
Self-Employed
Get 50% off for your first YEAR of either QB online or QB self-employed with the link below! This program has made my accountant (and me!) very happy because of how easy it is to keep track of my finances.
Eva Trends
Fun, Funky and affordable clothes that are easy and comfortable to wear.
Use code SHE15 to get 15% off your order!
City Beauty
A beautiful line of products out of Los Angeles formulated to not only make you look beautiful while you wear them but to provide deeper benefits. I LOVE their packaging!
Evernote
Evernote helps you capture and prioritize ideas, projects and to-do lists so nothing falls through the cracks.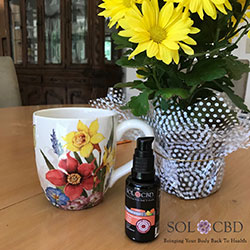 SOL CBD
If you love CBD products, you'll love SOL CBD. They're the only brand I trust and they have some wonderful products including tinctures, balms and a new skin care line.
Covered Perfectly
Discover a line of clothing created especially for women over 40. It was founded by Pauline Durban at the age of 56 so in an effort to support our sisters in business, I encourage you to check out her styles. The fabric is SOOO soft. Intentional Living readers can get a 20% discount by using the code: SW20
Omaha Steaks
Summer Grilling Packages Ship FREE! I love to keep some portions of Omaha Steaks on hand in the freezer for summer grilling. Their caramel apple tartlets are super good also! You never know when guests will pop over!
Erin Condrin
Erin Condrin planners are super pretty and customizable planners, stickers and planner accessories.
myLAB Box
myLAB Box offers affordable at-home testing for many infections.
80% of people carrying an STI may not show symptoms. Check for HIV, Chlamydia, Gonorrhea & Trich and other top risk STDs with our 100% confidential, fast at-home testing. Order now!
If you're a member of the boomer generation, it's especially important to get tested for Hepatitis C.
Bluehost
FREE Domain Name for 1st Year
FREE SSL Certificate Included
1-Click WordPress Install
24/7 Support
Starting at $3.95/month