10 Highly Useful Apps For Care Givers
by Zoe Maldonado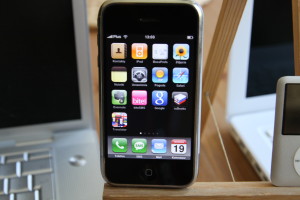 Caring for an elder takes more than just dedication. A person with the responsibility for caring for an elderly person must be organized and have very effective time management skills. There are appointments to track, medication schedules to follow and research to do.
Technology has made life easier in most cases – care giving is no exception. With the help of smartphones, tablets and other mobile devices like the iPad, applications are making life more productive for the caregiver.
Elder 911 – provides an online resource for emergency management of an elderly person in the event of a crisis. This app is a comprehensive crisis management guide created by a geriatric medical professional. The app has a search function that allows you to input criteria and locate step-by-step situational management instructions quickly. The app covers from first aid treatment all the way to post hospital care instructions in one easy to use tool.
Elder 411 – offers general care giving information and tips, and comes from the same company that developed Elder 911. This app covers financial and Medicaid topics specific to the elderly, improving communication for nonverbal persons and dealing with safety issues, for example.
Tell My Geo – for the caregiver in charge of someone who tends to wonder. This GPS application helps locate the person via their phone. The elderly individual must carry a phone for it to work, however.
WebMD Mobile – an extension of the online resource WebMD.com. The caregiver can use this tool to find out about medications, check symptom and research disease conditions.
iBiomed – a log program for managing medical information. The iBiomed journal allows you to record data relevant to the health of your charge. In an emergency, you have details of drug therapies, tests and allergies readily available.
MyFitnessPal – gives the nutritional breakdown for foods including process meals and menu items in many restaurants. A caregiver who is helping an elderly individual manage a special diet will find this a useful tool.
iPharmacy Pro – a comprehensive guide to prescription medications. This tool lets caregivers check for interactions, look up potential side effects and get dosage information. The app takes the guesswork out of managing medication for an elderly individual.
Walgreens Mobile Apps – Walgreens Mobile allows you to order prescription refills with a scan, provides mobile coupons and sets up reminders to take pills automatically. There are several different apps available.
Capzule PHR – a password protected file organizer that manages data for the caregiver such as financial and insurance details, contact information for doctors, current medications, medical history and care plans. In an emergency, the necessary data is available. Capzule PHR keeps information secure to prevent identity theft in case of device is lost.
Pain Care – this is a communication tool between the doctor's office and the caregiver. You record pain information as it happens into a mobile device and send the details on to the primary physician. Pain Care allows the medical staff to respond to situations as they happen with treatment options and prescriptions.
A caregiver must keep track of appointments, manage pill schedules and serve as a life assistant to an elderly person, as well as stay in control of their own lives. It is an overwhelming responsibility at times. Taking advantage of some of the mobile applications found in the iTunes or Google Play libraries can help.
Technology is changing the way to world works. With the advancements in smartphones and tablet computers these days, there is no reason to scramble looking for a note or worry about transporting records from place to place. You no longer have to miss an appointment. There are tools out there that make a caregiver's job easier and most of them free to download.
About the author
Zoe Maldonado is a freelance writer and blogger for TechBreach who enjoys writing about all things mobile and electronic and spending time with her very active twin boys.
LEARN TO LOVE YOUR LIFE AGAIN
---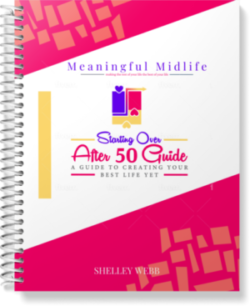 Do you feel like you need to hit the REFRESH button on your life? Download our free guide and begin to create your best life yet!