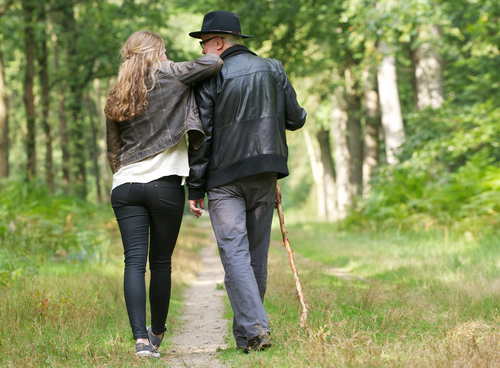 My father passed away almost 2 years ago at age 97. Much to our chagrin, while in his eighties he was still climbing on his roof to clean the gutters and he shoveled snow. I suddenly found myself in the role of caregiver when he unexpectedly caught pneumonia at age 96. Life-threatening complications occurred from there. He taught me many lessons about aging even in his final days. I would like to share them with you.
Be Proactive With Advanced Directives-I was lucky enough to have a great relationship with
my dad. We both witnessed my mom dying at age 57 from a long bout with cancer. We learned a valuable lesson from this experience. While he was healthy and mentally acute we sat down and he created a living will. It outlined his wishes about what medical care he wanted and what measures he did not want taken if he became incapacitated. He also gave me power-of-attorney so I could act on his behalf if he was mentally incompetent and needed medical care.  My dad and I had a copy.  So did his doctor. This may be the best gift and lesson he ever gave me. When he became ill and increasingly declined I understood his wishes about his healthcare. It was easier to carry them out. His act lifted an enormous emotional burden that I did not have to bear at a time of serious crisis. I had to make life and death decisions regarding his treatment. Knowing his wishes was comforting.
My father also was transparent with me about his finances and made me his executor. This was hugely helpful. In my role as caregiver, I could use his money to hire a companion for a brief time.
Stay Physically and Mentally Active-My father did physical labor all of his working life.This value stayed with him as he aged. When he decided to move in his eighties one criteria for an assisted living program was that they had a gym where he could work out. As we toured potential places for him to move he wanted guarantees that they had his workout equipment and he could access it frequently. He also loved to be outside and walk.
Dad always carried pencils and crossword puzzles in his pocket. He also had a lifelong interest in the stock market. He closely followed the economy. He gave me tips on investing and saving money. I was in awe of the way my father stayed as physically and mentally active as he could. Every year on his birthday I thanked him for taking such good care of himself. I know his efforts kept him healthy for an extended period of time. As his caregiver, I was extremely grateful and took note to follow his example.
Maintain Communication and Trust-My siblings and I talked with my father regularly. We had a mutual respect and trust. One day he handed me the keys to his car and told me it was not safe for him to drive anymore. "Would you be willing to be my transportation when I need to go somewhere?" he quietly asked me. I was thankful he recognized his ability to see, hear, and drive safely were questionable. I did not have to have to worry about his safety while driving anymore.
As he aged my dad accurately recognized what he could and could not do. He was living alone in a 5 bedroom house he was not taking care of. I talked to him about moving. I came back from vacation and called to check on him. He happily told me while I was gone he sold his house. "Where are you going to live?" I asked. He had to be out in 3 weeks. I felt a rush of mixed feelings flood over me including shock, fear, and happiness he would be somewhere safe. "I thought you could help me find a place to go," he calmly replied. We talked about what he was looking for in an assisted living program. He narrowed it down to 3 places which we visited together. We shared our impressions.  He made the final decision where to go. He taught me a valuable lesson all through life that really struck me as his caregiver. Have people close to you that you can trust and rely on as you age. We could honestly talk when it was crucial. This served us all well as he aged and financial, living, and healthcare decisions were necessary.
We were lucky in terms of our relationship. I have a suggestion for those that don't have this luxury. Try to have a conversation with your parents to find out who they trust, and what they think they will need as they age. Identify someone or a group of people who has the skill set to be their caregiver. Perhaps a family member, healthcare professional, clergy, neighbor, or friend can assist. If not, find a local geriatric care manager to facilitate this challenging process.
Editor's Note: Iris's new book, Role Reversal How to Take Care of Yourself and Your Aging Parents, just received the 2016 finalist award in the "Self Help Books in Relationships" category. For more information, visit her website: http://iriswaichler.wpengine.com.
LEARN TO LOVE YOUR LIFE AGAIN
---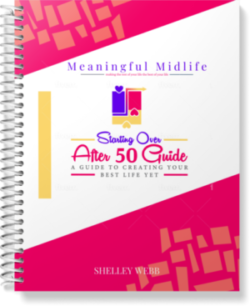 Do you feel like you need to hit the REFRESH button on your life? Download our free guide and begin to create your best life yet!