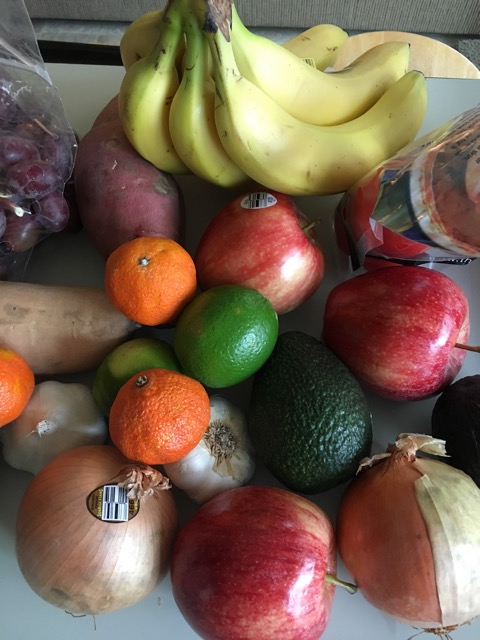 How many times in 2016 did you find yourself saying "I don't have time" whether it was time to read a book, prepare healthy meals, exercise, or visit with a friend?
There are approximately 8,760 hours in a non-leap year. Reading that, it makes me cringe a bit to think that with that number of hours I had friends I couldn't even get together with for a cup of coffee in 2016. You have one shot at each hour. How will you make the best use of this time in 2017?
When I think about it, there's a pretty long list of things I "didn't have time" to do in 2016:
read as much as I'd like

get together with friends

exercise (admittedly not my favorite thing to do)

look through pictures and delete pictures on the computer

sort pictures in old photo albums

sew a blouse (I've had the fabric and pattern for two years!)

walk at the nature center

watch webinars I've signed up for and put on the calendar

visit my brother in another state

clean up my email folders
However, as a caregiver, there are a lot of things I make time for and almost everything on that list is related to my husband's health.
I've heard what other caregivers don't have time for and their lists include:
healthy eating

exercise

doctor visits

self-care such as haircuts

time with friends

relaxing
It can be downright daunting to try to do one more thing that might seem optional when you're a caregiver, or a busy parent, or an employee. How can a person work to make 2017 a year where we say, "I don't have time" less often, without creating a lot more work?
I have found the best way to visit with friends and exercise is to invite a friend to meet for a walk. Where I live I could walk in a housing tract, at the beach, in a park, or at the nature center. I'm considering purchasing a parking pass for the nature center to give me an incentive to visit. I have decided that in 2017 I want to try to meet a different friend for an hour, for coffee or a walk, every week. That seems like a big goal but I am going to try. It will be a great way to reconnect with people.  For those people I can't see in person because we live too far apart, I think I'll set up phone calls to give us a chance to spend an hour together
Planning and executing healthy meals can be a huge challenge! You have to determine what to make, purchase the items and then use them before they go bad. No wonder people often turn to the convenient but expensive and not healthy alternatives of picking up fast food or eating out. Between eaten organic, clean, vegan, gluten-free, lactose-free or non-GMO, eating is much more complicated than when I was growing up when we ate three meals a day and dinner was meat, potatoes, a vegetable, and dessert.
In 2016, I became interested in eating cleaner but found any information about clean eating to be overwhelming. As a caregiver, it seemed like a lot of work to learn what to do. A friend of mine introduced me to Theresa Levine and her Levine Family Fitness page on Facebook: Theresa runs a monthly free five-day clean eating challenge which introduces participants to clean eating and helps them jumpstart better health habits. I've participated in it more than once and highly recommend it. In fact, I'm beginning 2017 by participating in the first clean eating challenge of the year.
2016 seemed to be the year of more aches and stiffness, something I didn't enjoy at all. One evening I watched Miranda Esmond-White talking on PBS about her Classical Stretch program. The next week I started to record the show and follow along with the exercises. Even though I don't love exercise, I will say that I try to do these exercises frequently. I notice such a difference in how I feel and the program lasts less than 25 minutes!
As I start 2017, one of my goals is to say, "I don't have time" a lot less so that at the end of the year, the list of what I didn't have time to do is much shorter. What do you plan to do with your 8,760 hours?
Happy New Year!
LEARN TO LOVE YOUR LIFE AGAIN
---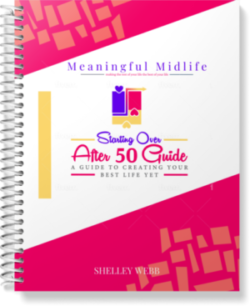 Do you feel like you need to hit the REFRESH button on your life? Download our free guide and begin to create your best life yet!