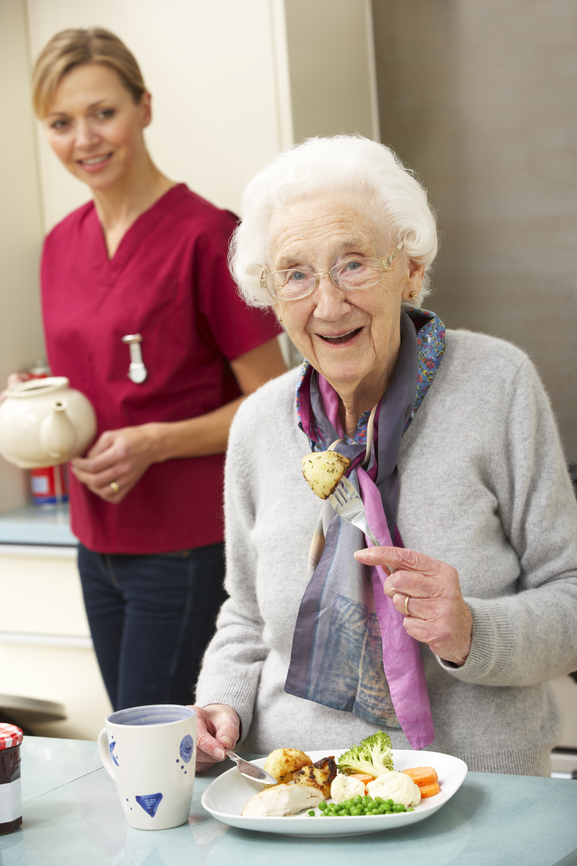 The reason older adults move to a residential care facility or another form of senior housing is to reduce unmet needs and the feelings of isolation that one experiences at home. Another reason for a move is to alleviate another family member's stress and concern for their safety when living alone.
In a recent article on The New Old Age blog, Paula Span addressed the growing concerns of unmet needs of aging adults. No matter where the older person resides, unmet needs remain too high in all settings; one's home, in senior housing and retirement communities, and in assisted living. People are not getting the help they desire and need.
According to a national study published in The Journals of Gerontology, The Residential Continuum from Home to Nursing Home: Size, Characteristics and Unmet Needs of Older Adults, unmet needs are prevalent among older adults with limitations across all settings.
Gerontologists refer to the "unmet needs" as the help an older adult requires but doesn't receive. A few examples of needs required by the elderly or people living with disabilities:
Lack the ability to shop or cook
Lack the strength to go outside
Lack the ability to track a bank account
Lack the ability to manage medications
Bottom line: There's no one to help the person perform these needs, so the needs are unmet.
The Results of the Study
Of 38.1 million Medicare beneficiaries ages 65 and older, 5.5 million (15%) live in settings other than traditional housing: 2.5 million in retirement or senior housing communities, nearly 1 million in independent and 1 million in assisted-living settings, and 1.1 million in nursing homes.
The unmet needs are common in traditional community housing (31%), but most prevalent in retirement or senior housing (37%) and assisted living settings (42%). Those in retirement or senior housing communities have a higher likelihood of unmet needs than those in traditional community housing, while those in independent or assisted living settings have a lower likelihood of unmet needs.
Of course this unsettles most of us who read the article, but I imagine family members will find it most disturbing. Since the price tag for care services are so high in these settings, one would expect better service especially for the basic needs like receiving hot meals, getting a bath, shopping, going outside.
Tips for Selecting a Quality Care Setting
So, how can family members be certain a loved one's needs are met?
When choosing alternative living arrangements for a relative, seek a licensed facility since older adults need care and supervision. They are often defenseless against abuse or exploitation. The law requires that care facilities be licensed. So when you select one, check the license with the state's regulating bodies to assure the protection provided by law and quality care for your loved one.
Check out the track record of the facility – Ask to see the facility license.
Ask what background checks are performed on caregivers?
Find out what type of training the staff receives?
Ask if the staff is required to attend training prior to employment?
Find out if a care plan is developed for your relative and will you have an opportunity to sit in on the design of the plan?
How often will the care plan be updated?
How closely is the quality of care supervised?
Who will be giving the care: a team or just one person?
How often is staff evaluated?
10. Ask to see a copy of the Admission Agreement.
It's also a good idea to consult with your relative's physician. A physician is your best ally since most residential care homes require a complete physical exam. The physician will assess the level of care your relative requires. This is important in order to determine which type of licensed care facility to choose.
Carol Marak is a contributor for the senior living and health care market. She advocates for older adults and family caregivers by writing on tough topics like chronic issues, senior care and housing. Her work is found on AssistedLivingFacilities.org and HomeHealthcareAgencies.com. Find Carol on LinkedIn and contact her at Carebuzz@gmail.com.
Image credit: DepositPhotos/@MonkeyBusiness
LEARN TO LOVE YOUR LIFE AGAIN
---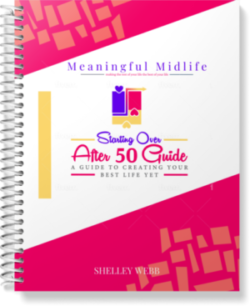 Do you feel like you need to hit the REFRESH button on your life? Download our free guide and begin to create your best life yet!