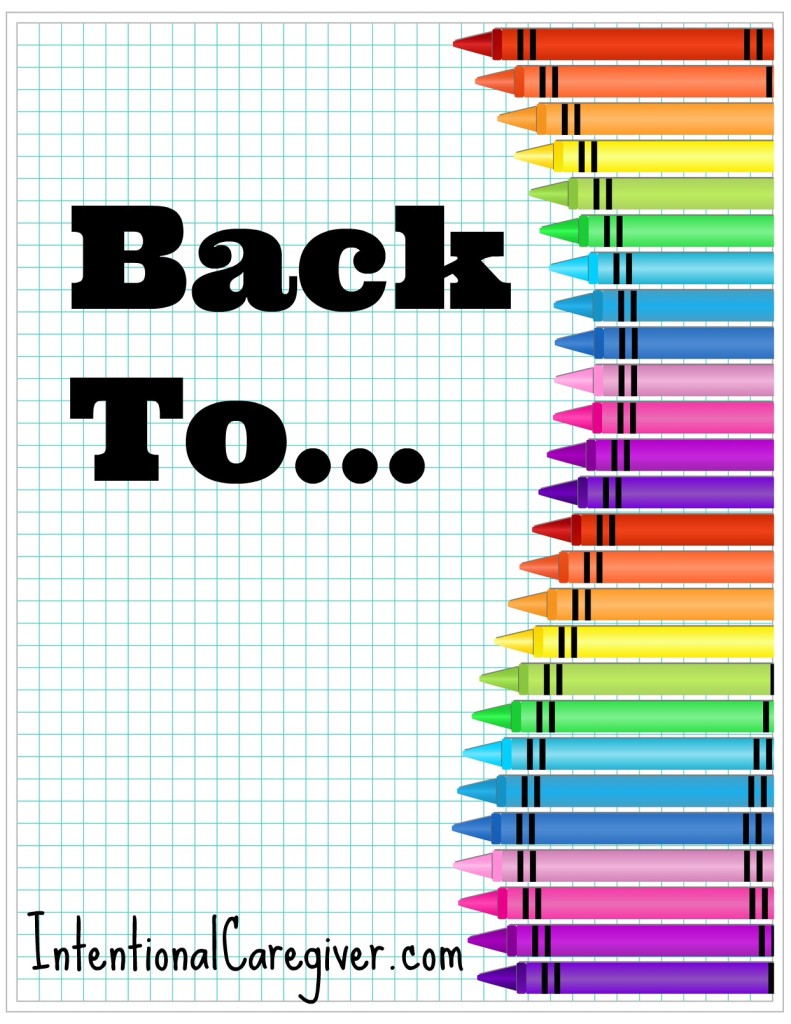 It's September, which brings out advertisements for all things related to going back to school. It's a time to get "back to" more than just school. September brings a return to routines that may have been forgotten or adjusted during the summer months. Vacations, visits from friends and family and beautiful weather may have brought us a break from caregiving either by getting away from it or having people around to lend a hand when needed. Now that life has returned to more of its usual pace, it's time to get back to reality and look to the future.
Back To…Self Care. What has been neglected over the summer months? Do you need to eat better, exercise more or get a haircut? When did you last have a physical, get your teeth cleaned or have your eyes examined? You might think that you don't have time to take care of your health but if something happens to you, who will do the caregiving? Keep yourself healthy.
Back To…Appointments. Do you need to schedule appointments for your caree? So often when you take someone to the doctor, you're told, or not told, to come back in X months. Have those appointments been made? When did they last see the eye doctor or dentist? When making those appointments, consider the best time of day for your caree and schedule the appointment accordingly. If special accommodations are needed such as a little extra time for the visit, remind the office of this when you make the appointment and when you arrive at the office.
Back To…Schedules. Do you need to make changes to your caree's schedule, activities, or the schedule of the caregivers – family, friends, or hired caregivers – who come in to help you?
Back To…Nature. This is a beautiful time of year, before winter snow or summer heat, depending on where you are in the world. Get outside daily, even for a few minutes, to enjoy some fresh air.
Back To…Routines. Certain things need to be done such as housework, laundry, grocery shopping, and preparing meals. Try to make your life easier by laying out the menu plans in advance and consolidating trips to the store. When possible, purchase items when they are on sale and store them for when they are needed.
Back To…Planning.  Looking to the future, the holidays will be here before you know it. What can you do now to ease the change of seasons into the fall and winter? If you send out holiday cards, think now about streamlining the process or sending out e-cards this year.
Back To…Being Prepared. Do you have enough pens, paper, folders, notebooks, highlighters, sticky notes, glue sticks and tape? There is no better time to stock up on office supplies than when they are on sale for the students going back to school.
Back To…The Future. It's almost impossible to think of this phrase without thinking of the movie Back to the Future, so give yourself a treat, and have fun enjoying this movie as one of your Back To activities!
Photo Credit: DepositPhotos/Adamsl
LEARN TO LOVE YOUR LIFE AGAIN
---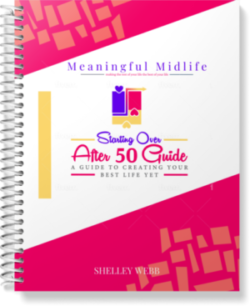 Do you feel like you need to hit the REFRESH button on your life? Download our free guide and begin to create your best life yet!