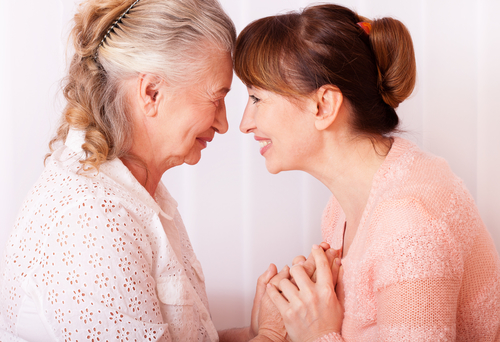 Caregiving is a job best done when people are proactive in their planning. It involves time, patience, and good communication among the participants. If these elements are in place the odds of success are greater.
How to Be Proactive
Nobody likes to talk about illness or death. It is important for aging seniors and their adult children to have honest discussions about what should be done if illness strikes. It should take place when your loved ones are healthy and alert. That way everyone clearly understands the wishes of their seniors.  This offers a sense of  how to plan.
This discussion should include the following talking points and conditions:
Discuss fears about loss, illness, facing death and aging.
Discuss potential scenarios like memory change and limited mobility. Ask what help they might need if these situations arise.
Have they decided to stay at home no matter what health concerns arise? Would they consider going to assisted living or nursing home, hospice if necessary? What if their health declines?
Familiarize yourselves with insurance and available assets to cover costs of potential healthcare needs. Where can this information be found?
Identify Warning Signs-Agreed upon indicators that your loved ones need additional help. Things like falling, memory loss, mobility, eating, or self-care challenges like dressing and bathing are not being met.
Revisit these issues as health, finances, or life/ work situations change.
Ask what they need from family to continue their lifestyle.
Identify potential family members, neighbors, clergy, friends, that could offer help and monitor their status.
Caregiver Options
It is important to discuss their preferences and yours in terms of caregiver help. Would they prefer to have family or friends be caregivers? Some people feel more comfortable with a trained professional coming in to offer help. These are potential options for additional care:
family
friends
clergy
professional in home health care
assisted living
adult day care
hospice
nursing home
Finances
In order to develop a caregiving plan, you need to know what financial options are available.
Take a close look at insurance coverage to make sure you understand what is covered in terms of home care like physical, occupational, and speech therapy, home health aides and nursing. Also, review coverage for nursing home care. Assisted living is generally not covered by insurance. If your loved one is a veteran there may be benefits available. Also, if you have limited finances, Medicaid may be an option. Eligibility is determined by financial assets and varies between states. Go to https://www.medicaid.gov/   Medicare can cover skilled nursing home stays after a hospitalization and short-term home help like physical, occupational, speech therapies and a home health aide depending on your diagnosis. Go to
Medicare can cover skilled nursing home stays after a hospitalization and short-term home help like physical, occupational,  and speech therapies and a home health aide depending on your diagnosis. Go to https://www.medicare.gov/ to learn what is covered.
Follow Up Meeting
Arrange another meeting when care needs arise. Include your parents, family, doctor, clergy, anyone involved with caregiving team.  Determine what type of help is needed. Identify the following areas:
Who lives close by?
Who may be able to help financially if needed?
Who has time to help?
Who can offer transportation?
Who can offer physical care support?
Who can understand medical/health issues?
Who can help handle health insurance/bills?
Who can be the patient advocate for your loved one?
Who has the best relationship with your loved one and can guide them through this process?
Identify gaps in coverage and care that need to be filled by professionals
Who can commit to what type of help? How long and how often are they available?
How long will these care tasks take and how often do they need to be done? For example groceries one time a week vs dressing daily.
Additional Tips
When putting the caregiver team together there are some additional tips to remember that will help your efforts go more smoothly:
When dividing tasks be prepared to compromise.
Be flexible-health or other people's circumstances can change suddenly. Flexibility is key. You may need to adjust accordingly.
Try to be respectful of the needs of each caregiver. It helps your efforts as a team.
Maintain Dignity-Do what you can to maintain the dignity of your loved ones as well as the caregivers.
Follow Up:  Plan a follow-up session with caregiver team to evaluate how things are going. Don't wait more than a month to do this.
Maintain communication – all participants in the caregiver team should stay in contact and share concerns and success.
Roles- Those who can't help physically might be able to offer financial support or help with insurance/ billing issues. This can be done by people who are far away.
Allow for breaks in your planning. All caregivers need a break to recharge.
Incorporate this in your planning.
Caregiving is a stressful and ever-changing process even in the best of circumstances. Consultations with healthcare professions like doctors, social workers, senior centers or adult day-care programs is always an option. You may want to use a local geriatric specialist to ensure that the support network in place is optimal for all concerned. The Aging Life Care Association (formerly The National Association of Geriatric Care Managers) can help you find a specialist in your area.
LEARN TO LOVE YOUR LIFE AGAIN
---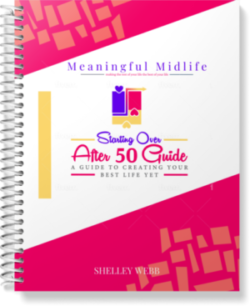 Do you feel like you need to hit the REFRESH button on your life? Download our free guide and begin to create your best life yet!