The decision to place a loved one in an assisted living facility or nursing home is a hard one to make. It's also sometimes difficult to determine what actually distinguishes one from the other. We've broken down the features each one offers to help you make the best choice.
Assisted Living Facilities
Assisted living facilities are for seniors who are mostly independent but require help with daily activities. These can include: planning and preparing meals, help-giving and tracking medication, providing social activities to keep seniors active, among other aspects. The idea of these facilities is to make seniors still feel comfortable and "at-home" while receiving the assistance they need in order to ensure their quality of life isn't compromised.
One of the major differences between assisted living and nursing homes is the level of independence a senior has.
Let's take a look at some of the features assisted living facilities can provide to its residents.
Personal Care
As we get older, it's common we lose the ability to do tasks we once deemed simple. Assisted living facilities are ideal for seniors who are mostly self-reliant, but do need help with household and everyday activities such as laundry, dressing, bathing and administering medication.
Although some assisted living facilities have nurses on staff and on-call, they aren't at the residence 24/7.
Socializing
One of the many benefits for seniors being put into assisted living is the socializing that comes with it. As seniors grow older, the chance of them experiencing depression increases due to isolation or loneliness from losing a spouse and family moving away.
Seniors are exposed and encouraged to interact in recreational activities with the other residents. This helps reduce stress and improve the quality of life for them.
Socialization can also help lower the risk of cognitive decline and Alzheimer's, according to the Alzheimer's Association.
Socialization comes in many forms in assisted facilities. They often provide pet therapy as well as integrational programs that allow schools and organizations to coordinate activities with residents. Entertainment is a huge part of socializing. Facilities offer movie nights, games and visits from family and friends to increase mingling among residents and guests.
 Accommodations
Assisted living facilities are also built to accommodate those with physical impediments. They can feature roll-in showers, a Hoyer lift, and hallways and doorways are modified to allow easy maneuvering of wheelchairs and walkers.
Nursing Homes
Nursing homes have similar features to assisted living facilities but are for seniors who are in need of around the clock, 24-hour care with assistance from registered nurses and aides.
Just like assisted facilities, nursing homes include assistance with everyday care, such as bathing, eating, and medications, but on. a higher level. Residents are not able to live independently, thus requiring more assistance in these daily activities, compared to more independent seniors.
Services
If your loved one is suffering from a cognitive illness such as Alzheimer's or dementia and the disease has progressed quite significantly, nursing homes are the optimal option. Register nurses provide 24/7 supervision and care to ensure your loved one is safe at all times.
Oftentimes seniors in nursing homes need additional treatment and medication, such as injections, and registered nurses are able to administer these to the residents.
Other beneficial services nursing homes offer include physical, speech and occupational help to improve or maintain the health of residents.
Cost
The biggest difference between assisted living facilities and nursing homes is the cost.
Assisted living facilities can on average cost $4,051 a month while nursing homes can range from $7,513 to $8,517 a month based on the privacy level of a room, according to Genworth's Cost of Care Survey 2019.
Medicare generally does not cover longer-term care stays like assisted living facilities and nursing homes.
However, there are other options to pay for care. Not all, but some, assisted living facilities and nursing homes accept Medicaid, so always check with the facility to see if Medicaid is applicable to use.
Long-term care insurance is another option you can use to pay for care. But the most common form of payment is personal money and savings. Make sure to check which assisted living or nursing home is within your budget and ask if they accept any form of insurance
Author Bio
Melissa Andrews is the Content Marketing Strategist for Paradise Living Centers, an assisted living center for seniors with locations in Paradise Valley and Phoenix, Arizona. In her spare time, she enjoys cooking and going on hiking trips with her siblings and cousins.
LEARN TO LOVE YOUR LIFE AGAIN
---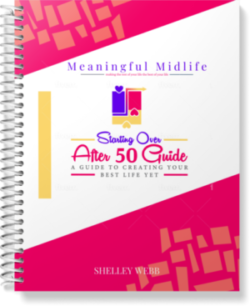 Do you feel like you need to hit the REFRESH button on your life? Download our free guide and begin to create your best life yet!