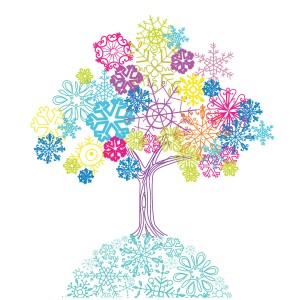 The community of caregivers is as strong-willed as any you'll find. By lending a piece of their livelihood to improve someone else's, caregivers are truly a special breed.
Still, with all the empowerment and positive feelings attributable to caregivers, not every day can be sunshine and rainbows. And with winter approaching, it's every caregiver's responsibility to hunker down, suit up and prepare their care recipients for the colder weather, harsher winds and maybe even icier walks.
Managing the cold
Battling winter weather takes preparation, patience and plenty of good judgment. For starters, you'll want to think about the temperature drop. If you're a caregiver, act on your instinct and gather your blankets, jackets, long underwear and as many warm layers as you can drum up from your closets and storage spaces.
Even if your house has a perfectly functional thermostat, you'll want to encourage your loved ones to stay in socks and slippers when possible. And while it's an old wives' tale that most of your body heat is released from your head, it's still important to keep your noggin nice and toasty. The head area is very sensitive to changes in temperatures, so keeping it covered will at least add to your comfort level.
In order to keep warm, knitting can be a fun, productive activity for both you and your care recipient. If the two of you get a chance, pick up a few spindles of yarn and see if you can make yourself hats, gloves, scarves or even slippers!
Getting around
Once it starts precipitating, transportation becomes a challenge. Freezing rain, hail, sleet and snow can all too easily prevent you from getting from A to B.
Smart caregivers should always keep an eye on the forecast: look at what's predicted for a few days out, and plan accordingly. If you there's a chance you could get penned in for a few days, stock up on all the food, entertainment and necessities you use day in and day out.
If the two of you head out somewhere, be extra careful when you're getting in and out of the car. Black ice can be deceiving if you're standing on pavement – you may not notice it until it's too late. Be sure you keep a steady hold on your loved one, and take things nice and slow. And as a matter of fact, some companies produce handhelds tools to aid the process of entering and exiting the car. Just remember: There's no need to rush!
Last but not least
Safeguard the residence. Patch up any loose ends, nicks or cracks; you don't want any cold air coming in once winter arrives. Plus, a tidier, cleaner house can help you defend you and your loved one against roaches, termites and even burglars. The brighter, cleaner and livelier your home, the less likely they are to be targeted by any pest – human or insect.
Former journalist Barry Bridges learned about personal security and public safety firsthand while covering the criminal justice beat (and successfully resisting a home-invasion robbery). He now writes for HomeSecuritySystem.com.
*image via GraphicStock.com
LEARN TO LOVE YOUR LIFE AGAIN
---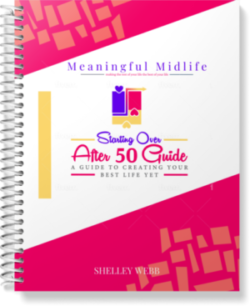 Do you feel like you need to hit the REFRESH button on your life? Download our free guide and begin to create your best life yet!