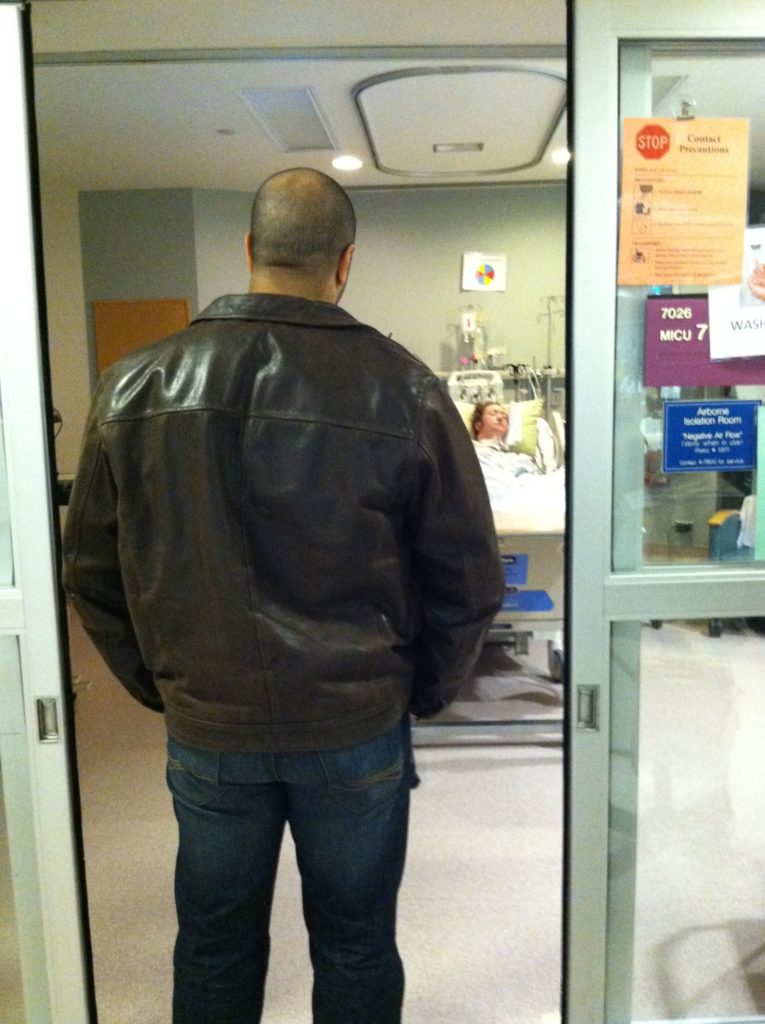 While my wife Rebecca lay in her hospital bed, the sterile feel of the hospital room and the alarms from her ventilator had become all too familiar. The shock had worn off from New Year's Eve when they placed her in a chemically induced coma due to respiratory failure from cystic fibrosis. I would sit by her bed and hold her hand for most of the day singing songs, texting her pictures, and chatting with her as if she were awake and aware of what I was saying. All the while there was a big question in my mind as to whether or not this provided value. With less than a year at my job in a new city, should I be at work to ensure that we could pay the mortgage and imminent medical bills? Was I caregiving or just incapable of doing what was necessary?
At 8 a.m. every morning, the ICU staff would begin rounds. I could listen in, raise questions, and make comments. As a former engineering and marketing manager, I had an appreciation for problem-solving and for their openness to include me in these discussions. My 17-year relationship with Rebecca allowed me to provide a better medical history. Because of the sheer amount of time I spent in the room I could provide more details about her condition the prior day or week (since they apparently allowed the staff to take days off). I came to recognize that even though I was not a medical expert, I could provide value and if that value improved my wife's chances, I was going to remain there.
Fast forward a couple of months and Rebecca was in a long-term acute care center across town. The tracheotomy (trach) they had done and the fact that she had beaten multiple bouts of pneumonia, allowed them to wake her up. Still on the ventilator and suffering from severe atrophy, she was able to move around in her bed and communicate. Though she didn't have a voice (due to the trach) she could mouth words and write down her requests. She would walk with a physical therapist and a respiratory therapist about three times a week in an attempt to reach 500 ft. and qualify for a double lung transplant. Even with the help of the walker, she never made it much more than half that distance and we were turned down by five consecutive programs because they felt she was too sick and too weak to survive the transplant.
Meanwhile, I had assigned myself more to do. Every day, I would prepare high-calorie yogurts with fresh fruit and coconut oil, bring her snacks, maintain a cooler with milk so she could have it on demand, and go to Wendy's to get Frosties as needed. We would go through a variety of exercises to prepare for her walks, I would stretch her out, and I'd give her massages to keep her comfortable. I would shave her legs, cut her nails, brush her hair…I did everything I could to make her comfortable because regardless of the outcome, we were lucky to have another day together. I was not a nutritionist but I could help her gain weight. I was not a therapist but I could help her gain muscle. I was not her girlfriend but I could help her feel pretty. As I set up her tray with her phone, snacks, drinks, and some magazines positioned so that she could reach it all…I was learning what a family caregiver was.
Caregiving does not require you be an expert but you have to be willing to try. It sometimes means sorting through tons of data to determine the next transplant hospital to contact, getting tough with your loved one and demanding compliance, calling medical transports alongside the social worker, negotiating to get a staff member to bring her outside on a sunny day, and sleeping in the hospital when ICU delirium has her scared of her nurses. It also means accepting that even though we don't have control of the things that happen, we're doing something critically important for those we love.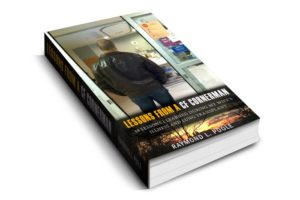 When I started writing Lessons from a CF Cornerman: 38 Lessons I Learned During my Wife's Illness and Lung Transplant, I thought it would be about Rebecca's journey, but it turned out to be more about my own. After being on a ventilator for 171 days and in the hospital for 218, Rebecca came home. As everyone cheered for our happy ending, we began the next battle…recovery, emotional distress, and complications. I certainly felt blessed and overjoyed by the transplant, but I also felt the responsibility, worry, and concern that few understand.
In January 2015, Rebecca was given days to live by her doctors. Perhaps leaving my job to be by her side did not make the difference, but had I lost her I would have been glad I took that extra time. So when I sometimes find myself chatting with others in a waiting room outside an ICU, I try to instill hope because nobody knows what comes next; that's not in our control…but we can decide how to interpret events, how we want to view the world, and how to respond to the situations we find ourselves in. That's why I wrote the book and that is the message I want to share with other family caregivers.
Lessons from a CF Cornerman, written by Ray Poole, is available on paperback and kindle at Amazon.com with more content available at www.cfcornerman.com.
LEARN TO LOVE YOUR LIFE AGAIN
---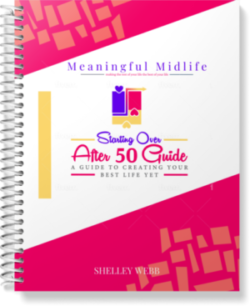 Do you feel like you need to hit the REFRESH button on your life? Download our free guide and begin to create your best life yet!