The following is a guest post by Margit Novack of Moving Solutions
In sailing, the technique used to move upwind (or against the wind) is called "tacking." Although tacking is actually a combination of vector mathematics and boat design, to most of us, it refers to the concept of making forward progress by zigzagging rather than moving forward directly. For adult children helping their parents transition from one home to another, tacking can be a very useful concept.
I met recently with a woman in her early eighties. She suffered a stroke last summer, and a few months later, she lost her husband. They had planned to move to a nearby retirement community, and my client decided that she wanted to continue with that plan even though her husband was no longer with her. As she recuperated from the stroke and dealt with the loss of her husband, one of the tasks that gave her great pleasure was planning her new home, a large two-bedroom villa separate from the main building on the retirement campus. She worked with a decorator and implemented a number of changes that made the villa her own. Both financially and emotionally, she was invested in the villa.
For nine months after her stroke, she was not permitted to drive. Shortly before her planned move, she underwent an evaluation to confirm her ability to resume driving, and was crushed to learn that she did not pass. Without driving, her children argued, moving to a villa detached from the main building was a mistake. She would be cut off from activities and opportunities for socializing — key factors that had motivated the decision to move in the first place. It was likely that she would need to move again within a few years, to an apartment within the main building. Wouldn't it be better, they maintained, to move just once?
While I understood the children's point of view, I saw the issue through different eyes. In less than one year, my client had lost her health, her husband, her ability to drive, and now she was leaving her home of forty years. The villa had been something to reach for and move toward, something in which she had invested time, energy and passion. Now her children were suggesting that she lose that as well. How much can a person lose at one time?
My client clearly preferred the villa to the main building. I hoped her children would support her decision, and fortunately, they did. If and when my client moves from her villa to an apartment at some point in the future, the difficult transition from the family home will already have been made. She will change spaces, but will be staying within a community that she already calls "home."
The lesson here, for both adult children and Senior Move Managers, is to remember this sailing metaphor — how moving forward in the face of a strong wind requires going from side to side, not straight ahead. Sometimes getting parents or clients to agree to move requires supporting a decision that is less than optimal, but may be the decision that is accepted. Keeping this perspective will reduce conflict and improve the quality of  interaction for all involved, because faced with formidable obstacles, going sideways is sometimes the most straightforward path
LEARN TO LOVE YOUR LIFE AGAIN
---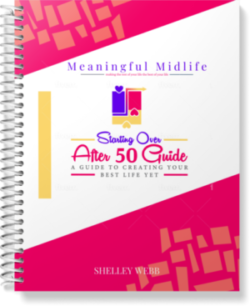 Do you feel like you need to hit the REFRESH button on your life? Download our free guide and begin to create your best life yet!