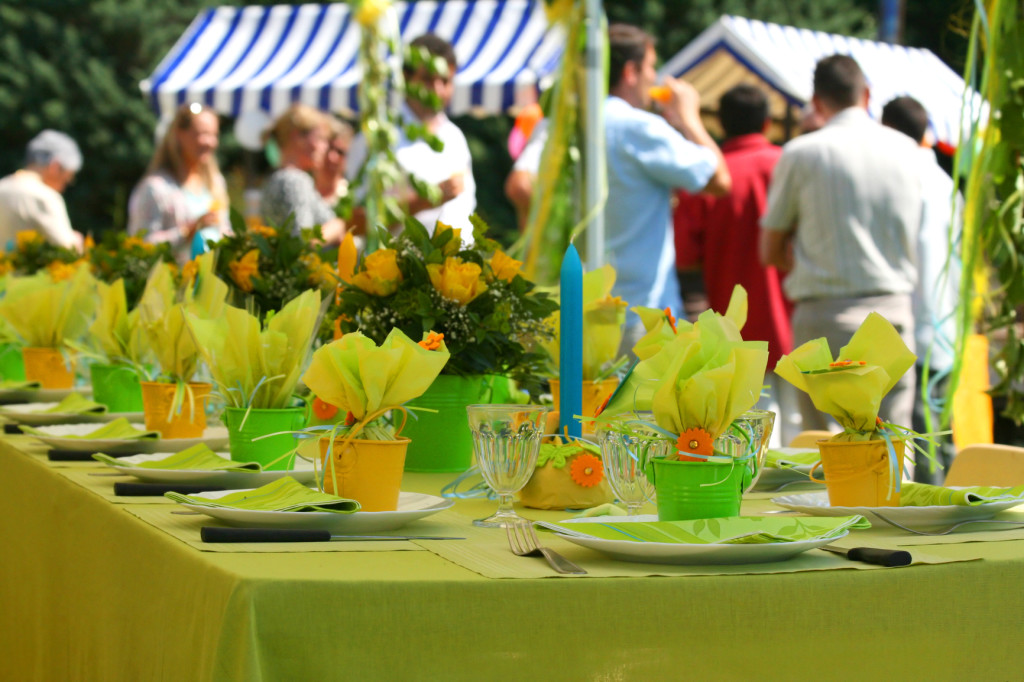 June seems to be the start of a busy few months of parties and celebrations. There are graduations, weddings, anniversaries, birthdays and Father's Day. All of these events can keep a person very busy with purchasing gifts, making travel arrangements, deciding what to wear, and fitting everything on the calendar. Being a caregiver adds another layer to the picture because you also have to take into consideration the person for whom you provide care.
A successful party season will happen with a little extra planning. Some events are mandatory to attend, such as the graduation or wedding of a child. In those cases, you need to plan ahead to make the event a success. Consider how long you'll be gone, if the event is indoors or outdoors, the length of the trip to get to the event, how much time will be spent sitting and standing, and if it will be crowded or noisy. Are there any triggers that upset your caree or any environmental conditions they can't tolerate? Is there any way to lessen the impact of these? For example, if you'll be sitting in bright sun for a period of time, bring water and a hat. Take earplugs if there is a chance the event will be too noisy. Have your caree rest before the event and don't plan busy days before and after the event if that would be too much for them.
While it does mean some work for me, I have found that volunteering our house for all family parties works best for my husband who has Mild Cognitive Impairment. Maintaining my husband's comfort level is worth it. If we go elsewhere, the traffic and time in the car take a toll on him even though he's the passenger. He doesn't feel comfortable resting in someone else's house. At home, he can nap until the first guests arrive and can go upstairs to our bedroom if he needs a break.
How do I minimize the work and keep myself from being a crazy woman by the end of the party? I've learned to say "Yes" and accept good enough instead of perfect as my standard. I plan a main course and let others bring side dishes, beverages, appetizers and dessert. If I feel strongly about making a particular dish, I do, but if I don't end up having time for it, no one even knows. I clean the house downstairs, maybe not perfectly, but good enough. It's clean, and more importantly uncluttered, which helps the house look cleaner. Even though my husband often takes people on a tour of the house, I will stash some things in laundry baskets upstairs if necessary. If people see it, so what? I've honestly never had someone say anything or refuse to come to my house again. Outside, I try to make sure the potted plants on the porch look perky, and that any obvious weeds are picked.
I use disposable items wherever possible. That includes cutlery, plates, napkins, and glasses. Nothing formal at our parties! While it might not be best for the environment, we have three or four gatherings a year, so I don't think I'm doing that much damage to the environment.
Once guests arrive, the magic word is "Yes." If someone asks if they can help that's my answer. I've even learned to ask people for help! I think in advance of what needs to be done, so if someone offers, I can quickly assign something to them. I used to feel badly if someone did dishes at my house, but not anymore! People like to be involved and feel useful, so in a way, I'm doing them a favor by letting them help.
Caregiver and hostess are not synonymous for martyr. During this season of celebrations, you deserve to have a good time too. You still have to keep an eye on the person you care for, but you can also participate in the party. Enjoy!
Image credit: Deposit Photos/tiloligo
LEARN TO LOVE YOUR LIFE AGAIN
---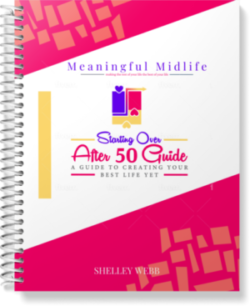 Do you feel like you need to hit the REFRESH button on your life? Download our free guide and begin to create your best life yet!