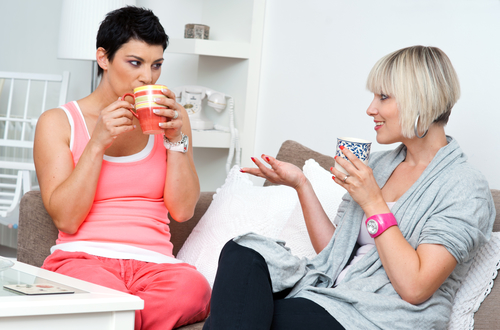 When someone is in a difficult spot in life, sometimes what they need most is the hardest thing to give them – yourself. When you hear that someone has just lost a family member it can be very hard to make a phone call and talk to the person. We make all kinds of excuses, "I might cry", "I'll upset them", "I don't like to talk on the phone" and "I'd rather send a text" are things I've heard people say.
Having been on the receiving end of one of those phone calls, I can tell you it means so much. My mother passed away and a week after her death, at my worst time of the day, the phone rang and it was a good friend reaching out and offering her condolences. I can't tell you what she said, but I can tell you how it made me feel – cared about and loved. Knowing how hard it would be for me to pick up the phone made me appreciate even more that she made that call.
Unfortunately, within a couple of years I had the opportunity to return the favor when her son died. Did I want to make the call? Absolutely not. Did I hope I got the answering machine? You bet! She answered. I offered my condolences, let her talk as long as she wanted, and told her that she inspired me to make the call. She appreciated the call as much as I had and told me how long-time friends seemed to be afraid to talk to her.
In a time of crisis, sadness, bad news, we need a hug or a friendly voice more than any other time.
Recently I had a text conversation with a friend who told me she had been told her husband on hospice was near the end. I found out that she was alone with him in his room at an assisted living facility. I let her know I could come by for 30 minutes, with Starbucks, in the afternoon after taking my husband to an appointment, if she'd like. She didn't want to impose on my time, but would love the company. Everything fell into place with the appointment ending early, and my dropping off a prescription at a Target with a Starbucks where I picked up two drinks and cookies. I didn't stay long, maybe 45 minutes, but it helped. It filled a big gap when she had no-one with her. He passed away the next evening, and when she let me know, she also told me how much my time with her helped.
So the next time you hear about a friend's bad news, put them first and pick up the phone or show up with a hug. If they don't want to talk, they won't answer the phone. They are already upset, so you're not going to make them feel any worse. Put the other person first. This isn't about you. Make that human contact and reach out to someone else.
LEARN TO LOVE YOUR LIFE AGAIN
---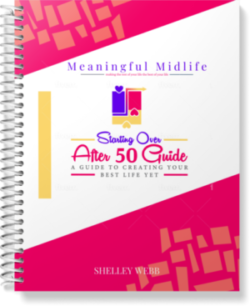 Do you feel like you need to hit the REFRESH button on your life? Download our free guide and begin to create your best life yet!