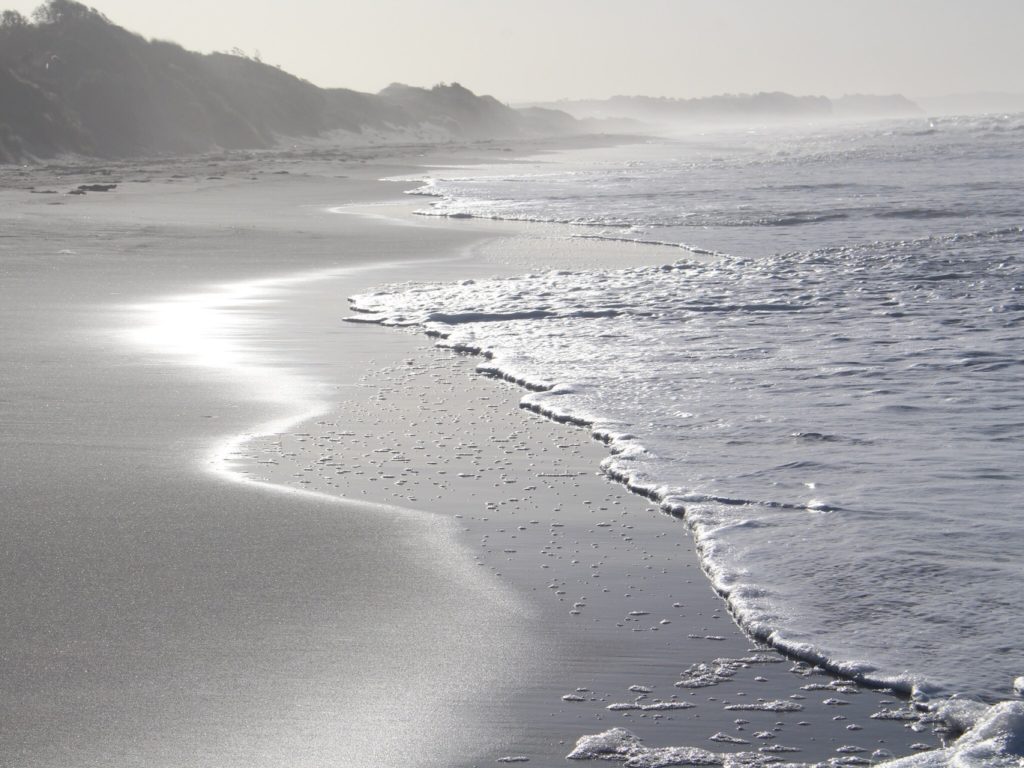 Editor's Note:  This is Sandra Robbie's first post as a featured contributor. She and I have known each other since she was 5 and I was 8. Our families played together almost daily. We were next-door neighbors until one by one, all of us went out on our own.  We've always been close and were each other's maids of honor (although I was a matron by then).  Sandra is an Emmy-winning writer/producer of the PBS documentary Mendez vs. Westminster: For All the Children / Para Todos los Niños.  She is a nationally renown speaker on civil rights and inclusion.
Welcome, Sandra!
Silver is a soft, lustrous precious metal with a broad range of characteristics.  It is malleable and conductive.  It can be dull and tarnished or as shiny as the moon and stars.  It is the lining of clouds, sparkle of starlit memories and sunlit mornings.  Silver – that's how I'm seeing it in my walk on the planet these days – a range of characteristics that are not always as polished as can be, but precious just the same.
Why?  Because in just a few months I will turn sixty.  Yes, that's right.  The big 6-0.  Funny, though it's the oldest I've ever been, this number isn't bothering me like previous chapter-turns.
At forty, I remember fretting and fretting, looking at myself in the mirror wondering, "Can I still wear shorts?"…like from one day to the next my knees were no longer acceptable.  Please know that I still wear shorts to this day, but before I reached that milestone, I thought forty was a rickety age where I had to start hiding things on my body.  Forty was O-L-D.  Such a silly thought, and so not true.
At fifty, I wasn't thinking about age too much, nonetheless, the birthday marched closer.  Then on one afternoon, in the mail, UNIVITED, that darn AARP card showed up. So rude!  That skinny plastic card was a fat slap to my sensibility.  It was my first step into the senior league and a cold reminder that the clock was ticking and I didn't like the wake-up call. I tossed that thing so hard and fast across the counter it spun like the devil it was.  It reminded me of the first time a stranger called me "Ma'am," when I thought I most certainly was not old enough to be anyone's "Ma'am." Ma'am!  Me? Another thought that was so, so silly and, also, so not true.  Because the truth is, now, I am old enough to be everyone's "ma'am" or "lady" or "senior discount contender."
It wasn't easy getting to the place.  I remember the sting of awareness the evening I realized our waiter thought I was my beautiful, thirty-something dinner partner's mother.  And as he smiled and did his best to enchant my friend, the "Latina Angelina", I scowled and did the math, and realized that, sweet Jesus, I could have birthed that woman when I was 22!
The little differences in the way to world responds to me having been adding up, just like the years, and letting me know unequivocally that the world sees the body I've been walking around in differently.  It's subtle but certain things like not being invited to the younger women's lunch circle, or the bike shop owner's suggestion that I purchase a cruiser versus something for speed.
And then, there was the incident a few months back, when I dropped by to pick up a to-go order at the newly remodeled pizza kitchen.  I parked close and headed up to the front door, which was attended by a bright-smiley waiter who I perceived to be a few years younger than my own son.  The aproned young man smiled even brighter as he pulled the door open for me. I grinned back and nodded, "Thank you," anticipating his, "Welcome to California Pizza Kitchen, ma'am."  Instead, what he said is emblazoned in my brain.  As I breezed by, he paused briefly, slightly lifted his chin with a sassy confidence and said…"Hey, girl."
My jaw fell open.  My brain went fuzzy.  Still gaping, I turned and walked slowly backward in the direction of the front desk, staring the entire time at the young man smiling at the front door. In two small words, I was transported from a work-lunch trip for BBQ ChoppedChicken Salad to the time of convertibles, mai-tais, and magic new experiences around every corner. That moment was a shooting star across my brain.  The silver was rubbed shiny again.
The silver is always in the moment.  In the cheeky swagger to just have fun.  To smile, laugh and take joy your journey and in each other at this very moment. There is no time but now and I am clearly aware of how very precious it is.  Silver.
Happy birthday to me.
LEARN TO LOVE YOUR LIFE AGAIN
---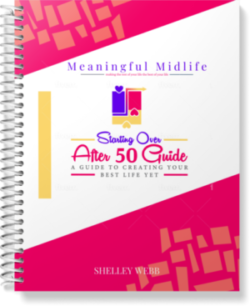 Do you feel like you need to hit the REFRESH button on your life? Download our free guide and begin to create your best life yet!