When you're caring for someone with Alzheimer's disease, the most important thing to you is their safety and well-being. You will do whatever it takes to achieve these goals. This responsibility, however, wears on you and puts your happiness in jeopardy.
They say happiness is a choice but the wave of emotions associated with being an Alzheimer's caregiver makes it hard to find a balance that fosters happiness. Left unchecked, these emotions may lead to resentment, anger, and even depression – pushing you further away from your loved one.
What you really need is to have stress-free time to be a loving relative – not a caregiver. This would allow you to spend quality time with your loved one, enriching both of your lives.
Unless you can afford full-time help, getting to this point takes commitment and work. You're already working hard at caregiving but possibly not in the most effective way.
Once you are empowered, you will argue and worry less, have improved self-esteem, more personal time, and be much healthier both physically and mentally. You will have accepted your situation and understand that you can't always be perfect nor do you have to be.
There are 3 main steps you must take to empower yourself and take control towards your pursuit of caregiver happiness:
Continuing Education
Nobody handed you a training manual for perhaps the most complex task you will ever face. How can you expect to be successful if you don't understand what you are up against and how you should handle the multitude of challenges?
In order to overcome this hurdle, you must start self-educating. Since you're reading this article, you are already on the right track but you need to make it a daily habit – even if it's only for a few minutes each day. If you don't like reading, watch videos, or listen to audio while you commute or exercise.
Print articles and take them with you so you can read when you find yourself idle. The more you learn, the stronger you will become in making informed decisions that you can implement to improve your caregiving situation.
Taking Action
You have to be willing to make change and take action on what you learn. A lot of the steps such as financial management are not fun but are essential to having peace-of-mind. Financial worry, for instance, is always at the top of the list of why people feel depressed and unhappy.
A huge step towards your happiness is establishing a support team. Many people are uncomfortable with asking for help but this is a huge mistake when you're an Alzheimer's caregiver. Support allows you to have personal time which is essential to self-compassion, and ultimately, happiness. It should also make your loved one happier because they get to see other people (lol). It's a win-win.
Putting together a patient care plan is a great way to take action. This planning will help you organize your loved one's medical needs while also coordinating care with others who can help you. This will ultimately result in the ability to spend more loving time with your loved one.
Enjoying Your Time Together
Now that you have knowledge on your side and you're able to implement strategies, you should find yourself with more time to slip out of your caregiving role even when you are with your loved one. Use this time to have fun and share your love.
Caregiving can be a happy experience once the balance is achieved that allows you to live your own life while having the peace of mind that your loved one is receiving the best care possible. Through knowledge, you will become empowered and in control. You will understand that it's not selfish to invest in yourself while focusing on the positive. Your "I can" attitude will bring you happiness, and may help you discover some hidden gifts of caregiving.
Have you found caregiver happiness? We would love to hear your secret.
About the Author: Mike Good is founder of Together in This an online community helping family members caring for someone with Alzheimer's. Through short, informative articles and easy-to-use tools, such as the Introductory Guide to Alzheimer's, he helps them take control and have peace-of-mind that they are doing the right things.
Image credit: Deposit Photos/itsmejust
LEARN TO LOVE YOUR LIFE AGAIN
---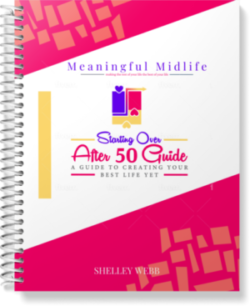 Do you feel like you need to hit the REFRESH button on your life? Download our free guide and begin to create your best life yet!