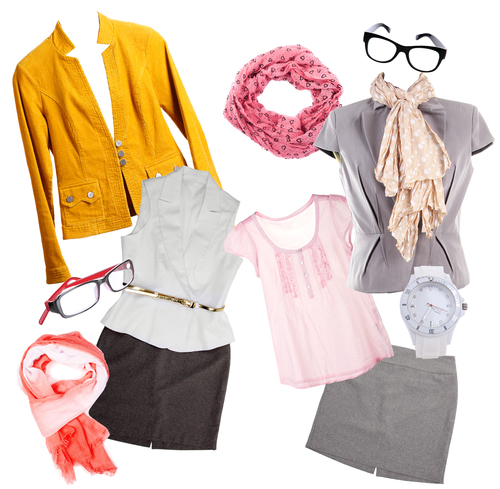 Happy National Family Caregivers Month! The theme for the month this year is "Take Care to Give Care." Part of taking care of yourself involves feeling good about yourself and your appearance. This can be hard! As caregivers, we may not get out to social gatherings and fun events constantly, but we do go out a lot!
We take our loved one to the doctor, interact with the pharmacist, and attend support groups. If we don't feel good about ourselves, it shows both in our appearance and our attitude. Today I'd like to introduce you to my secret weapons for looking my best and maintaining my sanity.
We have all seen and know women who look put together, elegant, and stylish. That wasn't me. I was more of the fashion "don't" that you might see in a magazine. I also wasn't going to shop at expensive stores.  Target, PaylessShoes, and Kohl's fit my lifestyle and my budget more than Nordstrom or even Macy's. I prefer to wear jeans or shorts, a t-shirt and tennis shoes, or at least something comfortable over anything involving high heels.
However, I came to a point in my life where I wanted to look better. I didn't want to look like someone who had gotten dressed in the dark and was likely a candidate for "What Not to Wear." I discovered a website, http://www.missussmartypants.com and it changed how I dress, my confidence in my appearance, and how I shop or don't shop, for clothes.
On her website, Leslie, aka MissusSmartyPants, has a weekly blog and information about body types and seasonal colors. She explains the importance of dressing for your body type and wearing colors that are flattering for you. She does have services available if you would like her to help you determine your body type or correct colors, which also includes a weekly newsletter with an informative article and guide which shows clothing for your body type. She doesn't say you need to go out and spend money on your clothing, but encourages you, with the information you learn from her, to shop in your closet and use accessories, such as a necklace or scarf to dress up your outfit.
In addition to feeling good when you look good, if your house is a chaotic mess, chances are your life feels like it is as well. A website associated with MissusSmartyPants, flylady.net, can help you get your house under control. Here you'll learn that "You can't organize clutter" and how to take small steps, which they call "BabySteps" to decluttering your home in 15 minutes a day, as well as ways to keep your house clean without spending all day doing it.
One of my favorite parts of this website comes at this time of year, when they promote their free downloadable "Holiday Control Journal" and send out their "Cruising Through the Holidays" missions to help you plan ahead and do what you can for the holidays in advance so that you aren't running around at the last minute like a crazy person. Between the Holiday Control Journal and the weekday missions, meant to be done in no more than 15 minutes, you can arrive at December with gifts purchased, wrapped, and shipped, cards prepared for sending, and non-perishable baking and cooking ingredients in the pantry and ready to use.
If you're looking for ways to take care of yourself that go beyond the important activities like a cup of coffee with a friend or going for a walk, check out the two websites I've discussed. You won't be sorry!
Disclaimer: Although I use these websites I mentioned, the opinions expressed here are entirely my own, based on my experiences with them. I have not been asked or write a review or given an incentive for writing one.
LEARN TO LOVE YOUR LIFE AGAIN
---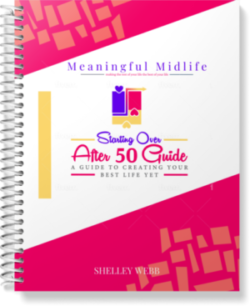 Do you feel like you need to hit the REFRESH button on your life? Download our free guide and begin to create your best life yet!