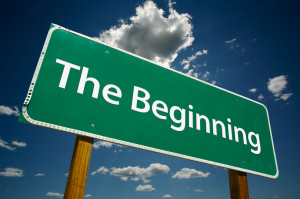 My introduction to caregiving was completely unexpected. My ten-year-old son and I were shopping when my phone rang. The words I heard changed everything, "Mom's in the hospital. You have to get here right away."
Since my dad's health had been questionable for years, and included TIAs, a pacemaker, stents, and a period of three months where the only time he left the house was to go to the doctor or the hospital, no one ever thought about the possibility of something happening to my mom. Eleven days later, I inherited my dad and permanently became his family caregiver.
My dad moved in with us until he tired of that decision. Four months later  he moved into a senior residential facility about ten minutes from us. That first summer he made three trips to the ER, one of which morphed into a two week stay in a skilled nursing facility thirty minutes away.
The doctor put my dad on hospice that fall. The following summer it was decided he had improved to the point that he no longer needed hospice. That lasted one week and then we had the worst day ever complete with a UTI. When they put my dad back on hospice, I knew it was the last time.  He passed away in September, twenty-five months after my mom, just the way he wanted which was in his own bed. My husband and I were with him when he passed.
Foolishly I thought my caregiving days were over for many years. The following month, on my birthday, my husband was driving our son and two other adults to our house from the junior high school. It was an easy drive, but my husband got lost. I thought it was because he was busy talking, but he said he didn't know where he was at the time.
My husband had been having trouble at work and wasn't himself, but I knew he was upset about my dad's death and was having a hard time accepting it, so I thought that was the reason.
A few days later my husband asked me to set up a doctor appointment for him. When he told me incorrectly that he was having an MRI when he was actually seeing a neurologist, I changed my schedule and never missed one of his doctor appointments again.
For the next six weeks my husband saw two eye doctors, had an MRI, EEG, PET Scan, blood work, a hearing test and I'm not even sure what else. At the beginning of December 2009 we received the diagnosis that my 55-year-old husband had Mild Cognitive Impairment (MCI), which may or may not transition into Alzheimer's. His employer put him on disability immediately, and one year later when he couldn't return, he had to retire.
And that is just the beginning.
LEARN TO LOVE YOUR LIFE AGAIN
---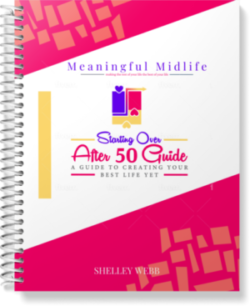 Do you feel like you need to hit the REFRESH button on your life? Download our free guide and begin to create your best life yet!