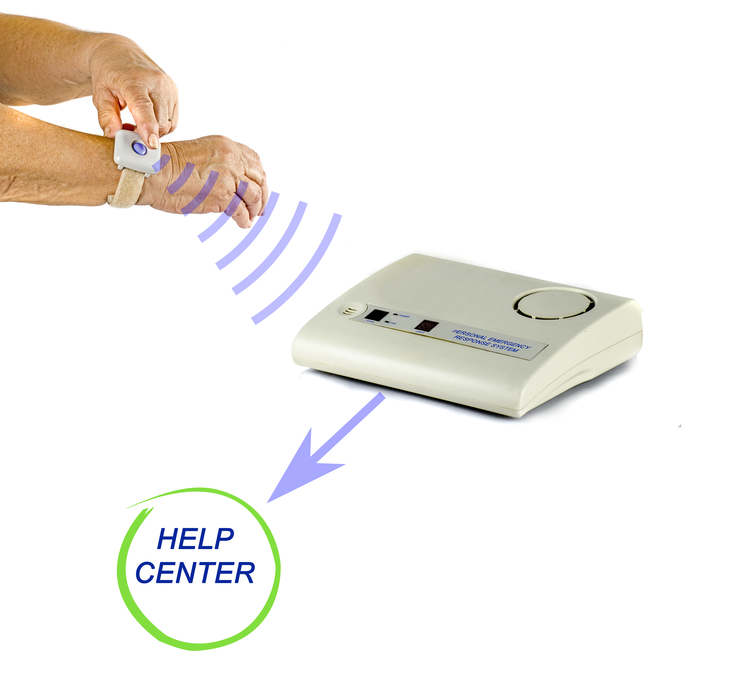 Are you considering a medical alert system (also known as PERS devices, as in personal emergency response systems) in your home or the home of a loved one? If so, you may be on the fence about whether one is truly necessary.  It's a fact that a medical alert system may need to be added to an already tight budget, but the benefits of these systems far outweigh the cost for most people. These systems can certainly save lives and can help even in less serious situations. The Centers for Disease Control and Prevention estimates that more than one in three seniors will fall every year, and of those who fall, two-thirds will fall again in the next six months. These statistics are frightening and just one of the many reasons you should consider a medical alert system. Here are several others:
1. Medical Alert Systems Give Everyone More Peace of Mind
One of the reasons you should consider having a medical alert system is that it gives you peace of mind. It doesn't matter if the system is for you, or if it is for a loved one, these systems ensure that help is on its way with the push of a button. You don't have to be near the base, nor do you have to worry about walking around your home, as long as the system has a range that covers the property. The best medical alert system will be one that encompasses your home and property. In the event of an accident, as soon as the button is pressed, which is worn in the form of a pendant on the neck, wrist or belt, help will be on the way.
2. Medical Alert Systems Offer Instant Access to Help, 24/7
Accidents don't just occur during business hours and don't always occur when it's convenient. Instead, an accident can occur on Christmas morning, on a weekend or in the middle of the night. When you have a medical alert system, not only can help be contacted from wherever you are in your home, it can be done anytime, day or night. Keep in mind that there are a few companies that don't offer 24/7 access, so ensure that you choose a medical alert company that does.
3. Medical Alert Systems Allow The Elderly To Remain Independent, Longer
Most people who are looking for a medical alert system are doing so in order to stay in their home longer or to allow a loved one more independence. Though there may come a time when assisted living or nursing home care is a necessity, with a medical alert system in place, a person may not have to take that step immediately. Instead, they can put off the move for months or years.
4. Medical Alert Systems Help to Improve the Quality of Life
Thanks to the features of many medical alert systems, they can improve the quality of life of an elderly person.  Though they are perfect for accidents, such as falls, there are a number of other features that can help improve quality of life. For instance, some systems come with optional features like medication reminders. Other optional features that people may consider when it comes to improving their quality of life include inactivity detection, GPS monitoring, home intrusion systems and monitoring for CO2, fire and smoke.
5. Medical Alert Systems Can Deal With Non-Emergencies, Too
Some people falsely believe that medical alert systems are only for emergency situations, but this is not true. These systems can be used for non-emergencies, as well. For instance, a person may find that they aren't feeling well due to a stomach illness, but not ill enough to require an ambulance. In this case, the user can press the button on their pendant, and if they have two-way communication through the pendant, explain that they need assistance from a neighbor or family member. In this case, the call center will contact a designated person and let them know that the system user needs their assistance.
6. Medical Alert Systems Are Affordable
Finally, you will find that medical alert systems are quite affordable, especially when considering their multiple benefits. According to Consumer Reports, most medical alert systems are in the price range of $25 to $45 a month though extra features, such as GPS monitoring, may add to that total. Some, not all, may require an activation fee.
Users of medical alert systems will have peace of mind,  a higher quality of life and may allow the user to remain independent longer. These are just a few of the many reasons to consider a medical alert system for your home.  If you're considering a medical alert system, don't wait until after there's an accident.  Choose one today and find out how a  medical alert system can provide benefits to you or a loved one.
LEARN TO LOVE YOUR LIFE AGAIN
---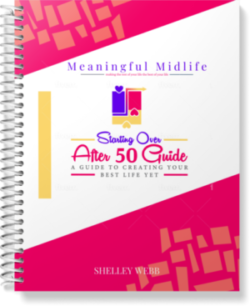 Do you feel like you need to hit the REFRESH button on your life? Download our free guide and begin to create your best life yet!