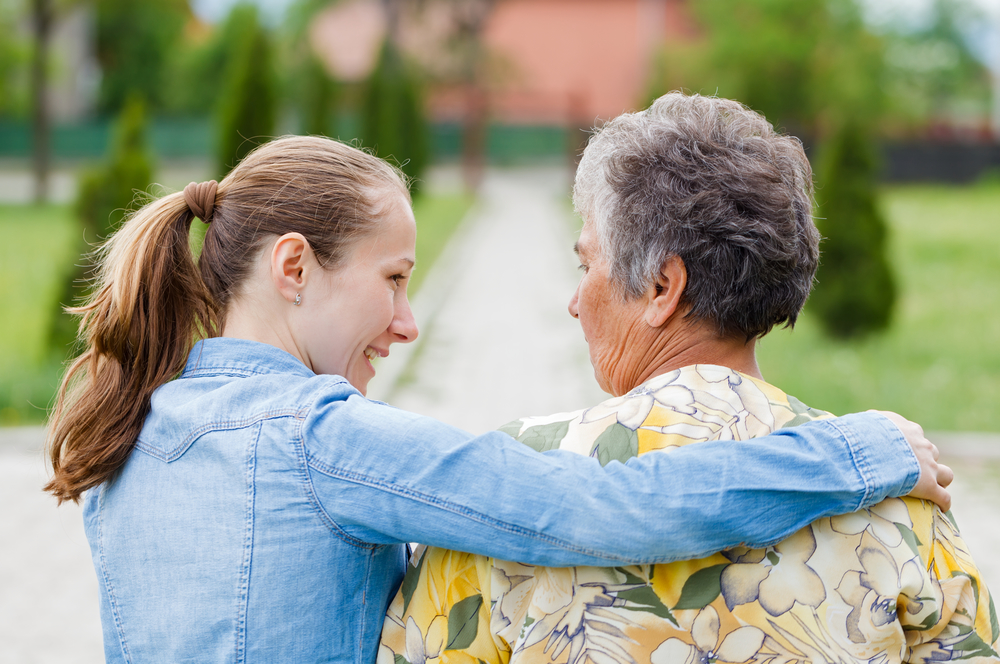 November has been deemed the month we openly celebrate National Family Caregivers according to the Caregiver Action Network. This annual celebration of those that assume this role begin 1994. The theme chosen this year by the Caregiver Action Network is "Caregiving Around the Clock." Former President Barack Obama spoke of the role of caregivers. He said "Family members, friends, and neighbors devote countless hours to providing care to their relatives or loved ones. During National Family Caregivers Month, we recognize and thank the humble heroes who do so much to keep our families and communities strong."
The Family Caregiver Alliance tells us there are "approximately 43.5 million caregivers providing unpaid care to an adult or child in the last 12 months" Some of them offer care to multiple recipients. FCA reports that " upwards of 75% of all caregivers are female." The majority of the time, or "13 days each month is spent on tasks such as shopping, food preparation, housekeeping, laundry, transportation, and giving medication." Their research shows "6 days a month are spent on feeding, dressing, grooming, walking, bathing and assistance toileting."
In their report, the Family Caregiver Alliance tells us " the average age of caregivers is 49.2 years old and the "average age of care recipients is 69.4" years old. "Family caregivers spend an average of 24.4 hours per week providing care." "The average duration of a caregiver's role is 4 years." Those are the facts. The vast majority of caregivers do not get paid.
It is important to go beyond the facts as we think about caregivers and what assuming that role really means. In addition to their role as caregiver, they are spouses, parents, employees, siblings, friends, students, uncles and aunts. When I think of caregivers I imagine a juggler attempting to juggle multiple balls at one time struggling not to drop any of them. Even experienced jugglers drop a ball or two at times.
The caregiving relationships is defined by the unique relationship between the person giving the care and the person receiving it. It takes masterful organizational skills to anticipate the needs of the person receiving the care and being there to deliver it in a timely way. Many caregivers hear words of appreciation for their efforts and many don't but continue their role anyway.
The role of caregiver can create powerful moments of intimacy, sharing and understanding. It can also offer times of frustration and anger. The bonds between people can be strengthened or torn apart depending on the nature and content of the caregiver relationship.
People choose to be caregivers for many reasons. Some are eager to assume this role out of feelings of love, responsibility, and commitment. Others step in to the role of caregiving because they feel a sense of obligation or there is simply nobody else to do it. I believe the reasons we initially become caregivers can influence how this new relationship develops.
There are certain characteristics they I believe can be found in great caregivers. They include empathy which occurs when the person you are taking care of feels you have some understanding of how they feel. Patience, understanding, and flexibility are invaluable components in the caregiver toolbox. Being able to prioritize is an invaluable skill.
In my experience working with caregivers, one of the biggest mistakes caregivers make is not taking care of themselves. They experience moments of anger, depression, sadness, and isolation. They have trouble sleeping or concentrating. There are feelings of guilt because you can't be in multiple places at the same time. Headaches, back pain, and neck pain may occur or problems with your stomach. You may not eat or you might be eating too much. The problem is if we don't pay attention to our bodies and our emotions we can become very stressed and overwhelmed. The end result is we may not be able to be effective as caregivers or in the other roles in our lives.
We may agree to take on the caregiver role not understanding what it entails. Sometimes circumstances change and the person we are caring for needs more help than we can offer. It may be the time to look for additional help or a new place that offers additional support and safety for a loved one is the only answer. There is no shame in realistically acknowledging as a caregiver that you are not able to continue this role for a multitude of reasons.
These are all very complex issues and many times there are no easy answers. I have been a caregiver for friends and family. I have also counseled and worked with people receiving and giving care to others. I have seen all sides of this equation. It is important to honor those that assume this role. We should remember what a complicated task caregiving and honor those that accept this role as often as we can.
Editor's note: You can find Iris's book "Role Reversal" on Amazon.
[amazon_link asins='1631520911′ template='ProductCarousel' store='socialwebb-20′ marketplace='US' link_id='6a8545b4-e5c0-11e7-87ce-27756ff2a03b']
LEARN TO LOVE YOUR LIFE AGAIN
---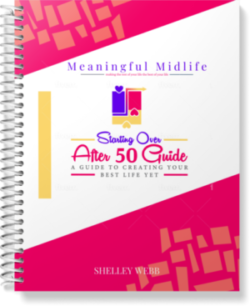 Do you feel like you need to hit the REFRESH button on your life? Download our free guide and begin to create your best life yet!