Can you get a good night's sleep on an old mattress? Possibly not! People spend an average of one-third of their lives on beds, which makes them the home's most-used furniture piece. The average lifespan of mattresses is 6 to 8 years, according to The Sleep Foundation. Purchasing the right mattress is especially important in certain populations such as with people who suffer from back pain, are older adults, or are "hot sleepers (a polite word for menopausal women?)."
When shopping for a new mattress, it's important to keep certain factors in mind. They include the form and function, type, support/comfort, and durability of the sleeping surface. This can help you to choose a mattress that helps you doze off faster and stay asleep throughout the night.
Here are some of the most critical factors to weigh when selecting a mattress.
Mattress Type and Materials
Some of the most common types include:
Memory Foam
Latex
Hybrid
Innerspring
Inflatable
Memory Foam
Did you know that NASA developed memory foam in the 1960s to improve aircraft cushions? Today it's become a go-to material for mattresses and pillows.  (Editor's note: NASA invents a lot of great products that later become popular all over the world!  TANG comes to mind for me!)
This mattress selection material can provide good levels of comfort and support. However, some of the drawbacks include lower airflow and chemical smell.
Memory Foam vs. Natural Latex (video)
Latex
These mattresses usually have more bounce than others like box spring mattresses, and sleep cooler than other types like memory foam. The two main types of latex include natural and synthetic rubber.
Innerspring/Box Spring
Traditional box spring mattresses have metal coils, but the irony is most models today actually have connection bars known as slats—not springs. One problem is metal coils can cause issues like sagging when the coils wear out. They're also noisy and bouncy, which many people find annoying.
Hybrid Mattress
This includes layers of latex or memory foam on top of an innerspring mattress. The main goal is to provide the perfect blend of support and softness.
Air Mattress
An air mattress is an adjustable bed that's safe and easy to use. These mattresses provide lots of adjustability and portability. You can even find $20 air mattresses online, although the quality might give you some sleepless nights.
Allergens
If you have skin allergies, then your mattress selection should consider whether a material contains allergens. This could trigger unwanted symptoms like sneezing and runny nose at night. Look for "hypo-allergenic" and materials to help allergy sufferers to sleep easier.
Size, Thickness, and Weight
This includes the length, width, and depth when considering a retailer's current selection of mattresses. There are a few key issues.
The mattress size you pick will be limited by factors like the size of your bedroom and bed frame. For example, the smallest functional room is about 6.5 square meters (70 square feet).
You should also go with a mattress that provides enough wiggle room. This is based on the preference of you and possible sleeping partner. The main mattress sizes include:
Twin
Full
Queen
King
California King
In general, queen size and up are ideal for two sleepers. Another practical issue is a large mattress will also be tougher than a small mattress to move around.
Thickness/Height
This is based on various factors like the mattress brand, type, and quality. For example, entry-level units usually have a thinner design than luxury brands. A foundation mattress also has a much higher height than a mattress pad.
Weight
A heavy mattress is generally more durable but also less portable. The average mattress weight is 50 to 150 pounds (22.7 to 68kg), which can range from super-light air mattresses to hefty Cal King-size base mattresses.
Downsize?
In some cases, you should consider downsizing your mattress size compared to the last purchase. That's due to issues like a smaller bedroom, renting your own place, or owning a smaller dog breed.
Support and Comfort: Finding the Sweet Spot
Firmness/Support
The firmness levels of mattresses can range from soft to hard-as-a-rock. The "more is better" rule doesn't really apply. What's most important is whether the unit provides enough support for certain body parts like the head, neck, back, and shoulders.
The key is to find the right firmness. Some people prefer more firmness, but it's not for everyone. In some situations, it can actually prevent the sleeper's spine from following its natural curve while sleeping. This can result in back pain and bad posture.
One issue to consider is the amount of sinkage a mattress has. This can affect the mattress's firmness and how warm or cool it is at night. If you're a hot sleeper, for example, then you'll want more airflow to minimize night sweats.
Is Your Bed Killing Your Back? (video)
Motion Transfer
Consider how well a mattress can absorb movements, which is critical if you have a sleeping partner. If you're a light sleeper, then you should generally go with memory foam over latex mattresses that usually transfer more motion and trigger a rocking bed.
Comfort
A mattress's comfort level is one of the most important features to consider. One caveat is it's greatly a matter of opinion. Various factors affect mattress comfort, including:
Type
Size
Materials
Firmness
Airflow
One of the main issues to consider is whether you're a back, stomach, or side sleeper. Mattress firmness is especially critical because different levels are more ideal for certain sleeping positions.
Mattress Testing
If you buy from a brick & mortar mattress shop or bed shop, then you'll often have the chance to try out a test mattress. This is the only real way to know whether or not a particular unit is "comfortable."
There's also a "sleep trial," which is basically a mattress warranty that lets you try it out for one, two, or three months, for example. Sleep experts often recommend trying out a new mattress for at least two months before deciding if it's a keeper or not.
Brand, Price, and Warranty
Trusted vs. Generic Brands
There's a reason brands like Sealy have been on the market for over a century. Its popular Posturepedic mattresses were launched over a half-century ago in 1969. Such brands are able to provide better value, but you should also be prepared to shell out more money for better quality.
Price
As always, make sure to set a budget and stick to it. The average price of mattresses can range from about $300 to $3,000, according to The Sleep Foundation. This is based on factors like the size, material, warranty/returns, and physical/online store.
Warranty
If a new mattress doesn't have a warranty at all, then you should probably shop around. Make sure to consider how long it lasts and what it covers. You should also find out whether it's a limited or comprehensive warranty.
Some of the physical issues a mattress warranty might cover include:
Foam
Coils
Seams
Cover
Boxspring
In some cases, your mattress is only covered if you purchase it directly from the manufacturer versus an online retailer like Amazon, for example.
Conclusion
Buying a new mattress can be a tough process. Make sure to learn the basics and get feedback from sleep experts, consumer reviews, and your health care provider. They can help you choose the right product for your wants and needs.
When you pick the best mattress for you, it's an important investment in your sleep quality, general health, and daily wellbeing. Choose wisely!
Brett Armstong is a writer at ID-Mag. An enthusiast and expert when it comes to sleep products, Brett dedicates a lot of his time reading, researching, and reviewing about both traditional and emerging sleep brands that manufacture varied types of sleep products – from eco-mattresses, smart pillows to cooling sleep systems, Brett has probably reviewed them all. Brett also finds sleep especially important since he juggles a small business which he runs from home, makes sure he spends time with his daughter and he also writes during his spare time – you can definitely see that he needs a great forty winks all night, every night so he'll make sure that you get great sleep, too!
LEARN TO LOVE YOUR LIFE AGAIN
---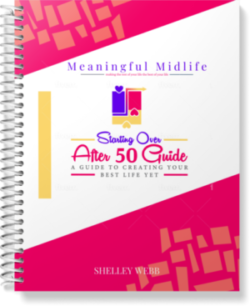 Do you feel like you need to hit the REFRESH button on your life? Download our free guide and begin to create your best life yet!