After a day of classes at a nearby college, I rode the city bus home to where I lived with my parents. I turned the key in the lock and walked through the front door, clutching my books. Mom's authoritative voice rang from the living room, "Will you bring me a razor blade?" She reclined in her hospital bed. The stench of ammonia drifted from the bedpan that rested on the table next to her. I couldn't look at her as I replied "No" and headed down the hallway to my bedroom.

I knew Mom was depressed. Multiple Sclerosis (MS) had confined her to a hospital bed and wheelchair. Living with my father was difficult.  He often yelled at her for asking him to bring her a glass of water or to empty the bedpan that she used when no one was home. An independent woman at heart, she ached because she had to depend on her family, particularly my father. While I had been at school that day, she had noticed a discrepancy in the phone bill that revealed my father was having an affair—and it was with the wife of a couple with whom they periodically played cards. There was little wonder that she asked me for a razor blade when I walked into the house.

Looking back, I don't think she intended suicide. I think her request expressed a cry for help. I wonder if she wanted me to react with fear, or maybe she wanted me to talk with her. Her request shocked me and I didn't know what to do, so I went to my bedroom and mulled over my woes. I never told anyone. Maybe she ached to express how she felt.  I wonder how her heart may have wrenched further while I stayed in my bedroom, ignoring her.

Today's Tip

On average, one person commits suicide every 16.2 minutes.

Questions for Thought

How would you handle a parent depressed because of their illness? How would you encourage them? Has your parent ever attempted suicide? How did you handle it?
LEARN TO LOVE YOUR LIFE AGAIN
---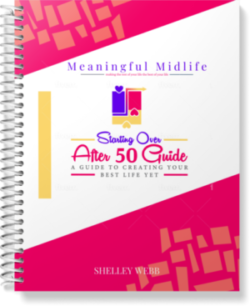 Do you feel like you need to hit the REFRESH button on your life? Download our free guide and begin to create your best life yet!