Coeur d'Alene (known as CDA by the locals) is the largest city in Kootenai County. Located on the north end of Lake Coeur d'Alene in northern Idaho, it is just 30 miles from Spokane, Washington which is also where you would fly into when visiting.  There are two prominent ski resorts close by – Silver Mountain Resort to the east and Schweitzer Mountain to the north. There are several beautiful lakes in the area, as well.
There are lots of activities available in the Coeur d'Alene area. Here are some of the best things to do in September.
Hike Tubbs Hill
Tubbs Hill, which is surrounded by Lake Coeur d'Alene on the western, southern and eastern sides, is an easy and beautiful hike. There are several different trails to choose from.
You can find the trailhead on the southwestern edge of McEuen Park and adjacent to the Coeur d'Alene Resort.
2. Visit McEuen Park
McEuen Park has the city's largest playground along with a colorful splashing pad for the kids, as well as an off-leash dog park, basketball and tennis courts. There is plenty of grass for picnics and a beautiful new water feature to grab some family photos. Address: 710 E. Mullan Ave. Coeur d'Alene, Idaho 83814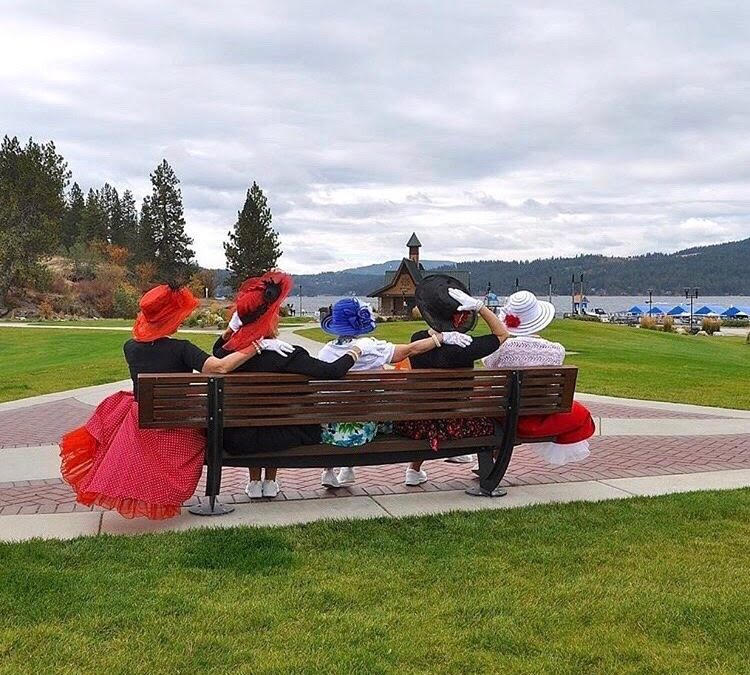 3. Go Parasailing
If you love parasailing up to 600 feet in the air, you'll love the experience of parasailing over Lake Coeur d'Alene!  You can find CDA Parasail on the dock at City Beach just to the west of the Resort.
4. Take a Lake Coeur d'Alene Cruise
The Lake Coeur d'Alene cruise is about an hour long cruise that takes you along the near shores of the lake. On the tour, you can see some of the beautiful lakeside homes, many of which are owned by celebrities as well as the world famous floating green at the Coeur d'Alene Resort Golf course.  A small menu of food and drink items (including wine and beer) are available during the cruise.
5. Go sightseeing with Brooks Seaplane Service Tours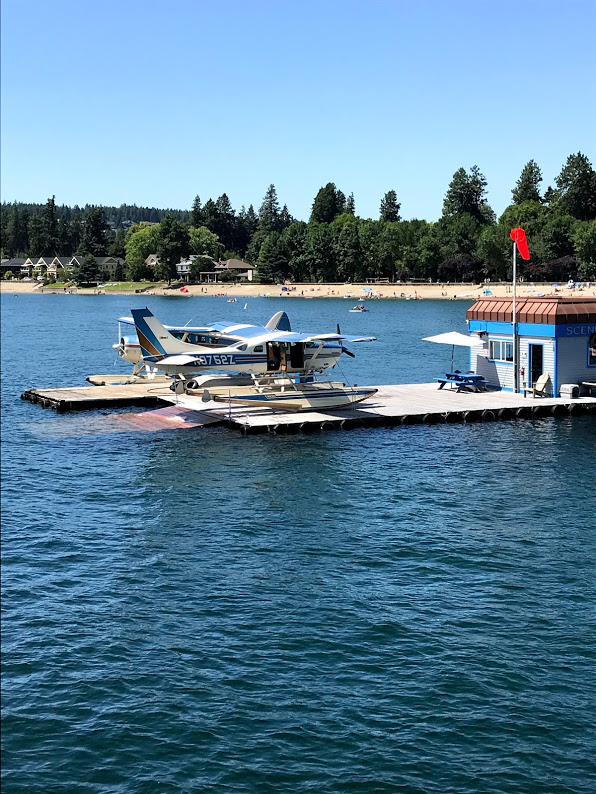 There are three different flights available at Brooks Sea Plane which is also located on the dock at City Beach. The Lake Coeur d'Alene Loop Flight is a 40-mile, 20-minute flight covering the 25 miles along Lake Coeur d'Alene, the city, Fernan Lake and the area where the Spokane River meets the Lake Coeur d'Alene.
The Lake Pend Orielle /Hayden Flight is a 40-minute tour covering 80 miles, starting off to the north of Lake Coeur d'Alene, going over Hayden Lake, Lake Pend Orielle, and Farragut State Park.
Charter flights are also available.
6. Visit the Kootenai County Farmer's Market
The Kootenai County Farmer's Market is held twice each week in the summer months (May through early October). On Saturdays, you can find it on the corner of the I-95 and Prairie Avenue in Hayden from 9 a.m. until 1:30 p.m.(Look for the Orange signs.) On Wednesdays, you'll find vendors from 4 p.m. until 7 p.m. in downtown CDA on Sherman Avenue and 5th Street.
Fresh fruits, produce, plants, cut flowers, home-made breads and pastries, local artisans, organic meats, kombucha and other prepared foods can be found here!
7. Work out at the KROC Center
The Salvation Army Ray & Joan Kroc Corps Community Center is the largest community center in CDA and has day passes available for $12.00. At the center, you can work out on their state-of-the-art fitness equipment, take a group class such as pilates, Zumba or yoga, swim in the competition/lap pool. There is also a worship center, a childcare area and a rock climbing wall. More about The Kroc Center here.
8. Visit Silverwood Theme Park and Boulder Beach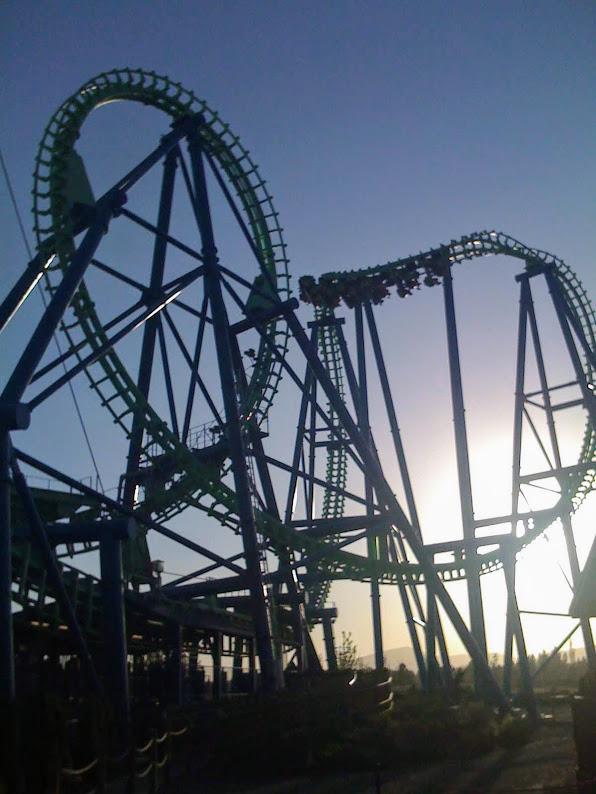 Silverwood Theme Park is located about 15 miles north of CDA and has over 65 rides, shows and attractions, including four roller coasters, water slides and pools at Boulder Beach Water Park (one of my favorite things to do there is rent a cabana), a steam engine train (watch for bison along the route), live entertainment, food stations, and a sit-down restaurant.
You can find more info here: Silverwood Theme Park.
9. Peddle your way through a pub crawl.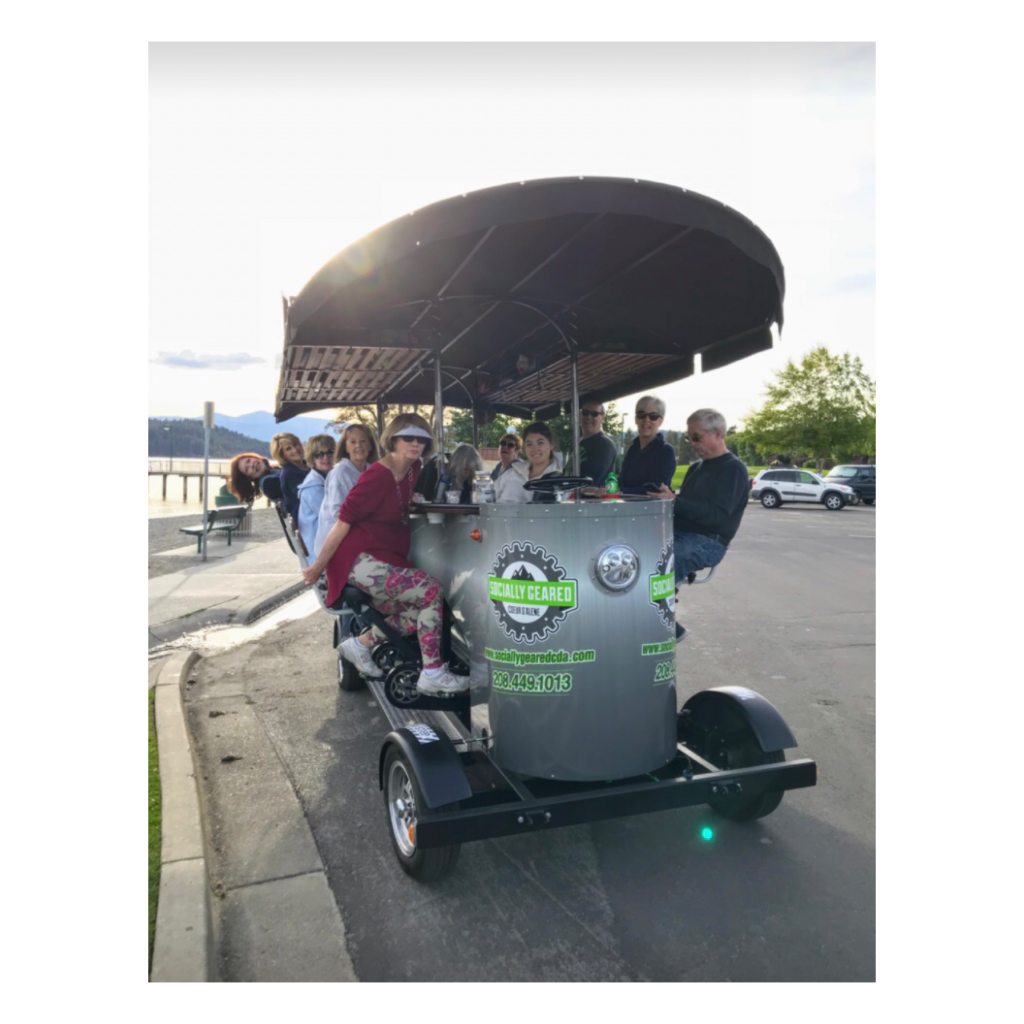 Appearing a lot like a trolley or cable car, Socially Geared CDA, is a pub-crawling bike tour through downtown Coeur d'Alene. You literally peddle your way (along with 11 other riders and a driver) through the city. You're able to bring your own wine or beer or stop at pubs along the way.  It's a bit of work on the legs but it's great fun. You'll need to book aheadfor this as they sell out quickly.
10. Try your luck at The Coeur d'Alene Casino
Located about 25 miles south of Coeur d'Alene, the Coeur d'Alene Casino Resort Hotel offers  overnight accomodations, a spa, entertainment, golf and of course, gaming.
The Coeur d'Alene area also has several golf courses, including The Coeur d'Alene Resort Golf Course with its floating green, and the Coeur d'Alene Public golf course located over by the KROC Center.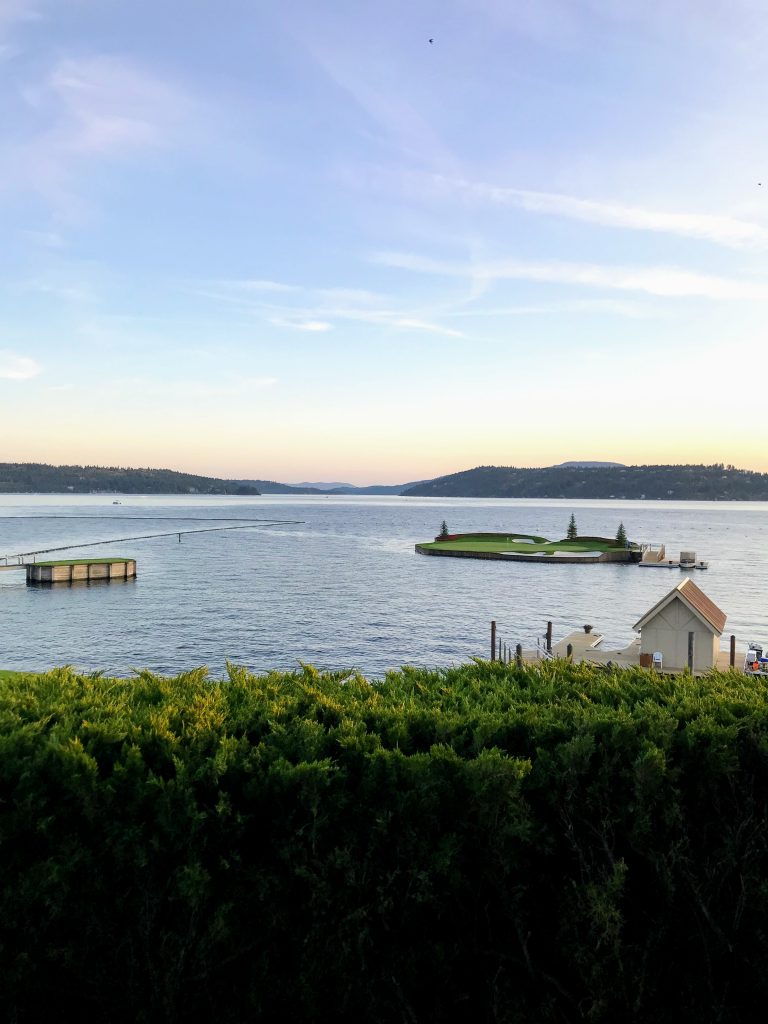 There are several good local breweries including Crafted Taphouse Kitchen and Slate Creek Brewery. If you like hard cider, you might try the Coeur d'Alene Cider Company at 3909 N Schreiber Way Unit 5, Coeur d'Alene, ID 83815. If you like a bit of spice, try their jalapeno apple cider. But call before visiting because their hours vary – (208)  699-5330
LEARN TO LOVE YOUR LIFE AGAIN
---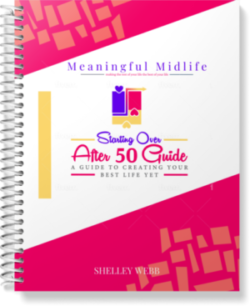 Do you feel like you need to hit the REFRESH button on your life? Download our free guide and begin to create your best life yet!