Having been both an R.N. and a social media manager, I was asked by GreatCall to moderate a private Facebook group for caregivers. It is their way of giving back to our caregivers who do so much! One of our group members, Christy Payne, who cares for her mother-in-law, wrote this in the group and said I could share with you all.
Things that caregiving has taught me:
I'm stronger than I think I am.
 Sleep is a luxury … especially deep, uninterrupted sleep.
 Hearing "please" and "thank you" just isn't going to happen. Stop waiting for it.
 It can be sad, frustrating, joyous all in the matter of minutes.
Most nurses need to wear capes! They're unsung heroes.
I will forever and ever always ask how the caregiver is doing FIRST before asking about the patient….know why? Cause the caregiver has emptied their cup caring for him/her. The patient is good. They have their own nurse, chef, maid, launderer, pharmacy, psychologist, personal shopper, poop changer.
 I will do anything for my husband. He was one of his mom's most prized possessions and she gave him to me.
 Pray. Pray often. Sometimes prayer is all you have.
Makeup isn't a necessity. I'm lucky to comb my hair lately.
Pull-out hospital guest beds are made for a tiny person.
 While those around you continue with life as normal, yours passes before your eyes.
 And last but not least, those who offer their two cents have never been a caregiver because caregivers don't need advice. We need support, prayers and respect.If you'd like to join our group, you can find us here: Caregivers Connect 
If you'd like to learn more about GreatCall health and safety products for seniors, click here.
LEARN TO LOVE YOUR LIFE AGAIN
---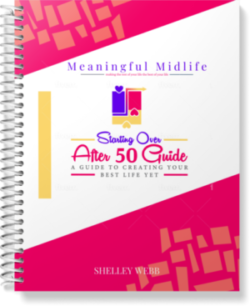 Do you feel like you need to hit the REFRESH button on your life? Download our free guide and begin to create your best life yet!