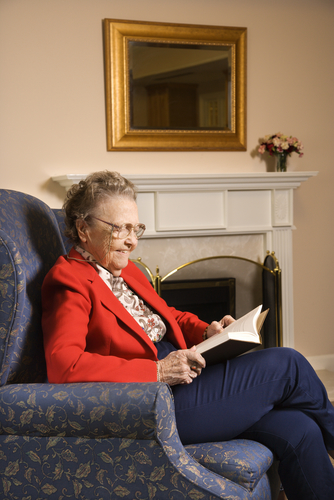 One of the things I've noticed most about my mom this past year is her difficulty in rising from chairs, sofas, and the seat of the car.  She is almost 92 after all but still, it's that decline in ability that makes me sad. Since she will be moving back to Canada in December and into a retirement home with her own apartment, there's not always going to be someone available to help her rise from a seated position.
I'm sure you've noticed the "as seen on TV" car cane that can help a passenger get out of the car easier. It looks interesting and I've been on the look-out for it in stores, although I don't know why they call it a cane as it is more like a handle.  Sometimes those "As Seen On" items are pretty cool though.
Another helpful assistive item I noticed on-line was a power lift chair.   They look like a regular recliner but have a remote control that when pushed, elevates the back of the chair so that the person comes to a stand. The chair can remain in that position so that when the person wishes to be seated again, they can begin at a standing position. The remote control looks easy to operate so I don't doubt that she could easily manage it on her own.  I've seen my mother go "thunk' into her chair before and it's probably not the safest way for her to be seated.
As my mother is very particular, I was concerned about the aesthetics of this lift chair because it is an assistive device and they tend to look… well, assistive and sometimes institutional.  But as I was looking on the Pride Mobility website, I noticed that they had several different styles and an abundance of different materials from which to choose.  There were micro-suedes, tweeds, and dura-soft fabrics in a multitude of colors.

I also noticed that some models of these chairs can go into a full reclining position which could be useful to those dementia patients who have difficulty sleeping in their beds at night or for those individuals who need to elevate their legs at times.  There is also an optional protective chair pad available as an accessory.
I normally recommend hard seated chairs with hand-rails for elders because they are much easier to rise from, but everyone needs a comfy chair to be able to sit in and read or watch television.  The power lift chair recliner would be a good option for seniors and I hope that my mom will consider one for her new digs.
LEARN TO LOVE YOUR LIFE AGAIN
---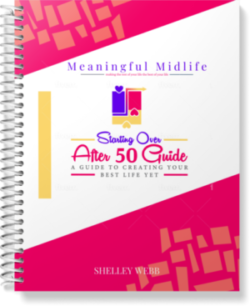 Do you feel like you need to hit the REFRESH button on your life? Download our free guide and begin to create your best life yet!