*I'm participating in the American Cleaning Institute's Packets Up! campaign and this is a sponsored post. As always, opinions and insights are my own. My mission is to always have your best interests at heart.
I'm kind of sad to see summer coming to a close, but I do love the fall season. I'm looking forward to getting out there and capturing some great fall photos and, of course, enjoying my first pumpkin latte' of the season.
With Fall comes the business of back-to-school time. For many of us grandparents, it means watching the grandkids after they get out of school and before their parents get off work. My own father used to watch my daughter for an hour and a half or so until my husband could pick her up after work. It was such a great bonding experience for both of them!
Summertime tends to be a laid-back season when we spend a lot of time outside gardening, picnicking and getting as much as we can out of the beautiful weather. That could also mean that we've not thought much about keeping the house "kid-proofed." That's why I'm happy that the American Cleaning Institute (ACI) has launched a campaign to remind us of laundry room safety.
When grandchildren are in your home, you want them to be safe…and you want to be able to enjoy their visits without worry.
Accidents can happen quickly and we can never quite trust "the littles" to keep out of trouble and away from danger. Below are some tips on how to make sure your laundry room is a safe place when your grandkids come over.

How to Prevent Accidental Exposure to Laundry Products:
Completely close and seal laundry packet containers after use.
Store laundry packets up high and out of sight and reach.
Always store laundry packets in their original containers with the safety labels intact.
Keep bleach, laundry detergents and other cleaning products stores up and out of sight.
Child Safety Tips for Grandparents:
If you don't have a cabinet or closet available, place laundry packets (in the original packaging) into a larger bin with other laundry and household products and put the bin up high where there is less risk to see it (or perhaps place it in the garage).
While clear or glass jars can be a pretty way to display household items (one of my favorite ways), storing laundry packets visibly in these jars could be confusing to some kids. Keep them tightly secured in their original packaging, stored up and out of sight.
When purchasing laundry packets and other household cleaners from the store, have them bagged separately and put them away in their designated safe storage area as soon as you get home and unpack your groceries.
Call Poison Help Line (1-800-222-1222) immediately if a laundry packet is ingested. Text "Poison" to 797979 to save the Poison Control contact information in your smartphone.
Be sure that liquid laundry product spills are wiped up quickly to prevent falls or accidental exposures.
Conduct routine safety checks in your home to prevent accidents.
Visit PacketsUp.com for more information and tools to help you prevent exposures from liquid laundry packets.
If you'd like a free cling to put on your cabinet as a safe storage reminder for all caregivers who might enter your home, you can do that here: order a free cling.
The Packets Up! campaign is an educational effort by The American Cleaning Institute (ACI) to help parents and caregivers understand the importance of practicing laundry safety, including properly using, storing and handling liquid laundry packets.
With this campaign, they hope to reduce the number of accidental liquid laundry packet exposures in children and adults showing signs of cognitive impairment. They have a strong commitment to inform and educate on the importance of proper use and storage of laundry packets and other cleaning products.
I Put My #PacketsUp because safety is important to me!
Why do you put your #packetsup?
LEARN TO LOVE YOUR LIFE AGAIN
---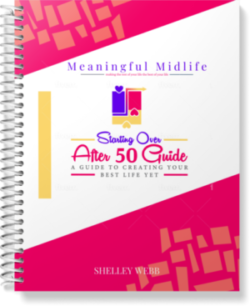 Do you feel like you need to hit the REFRESH button on your life? Download our free guide and begin to create your best life yet!