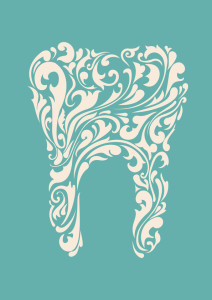 This is something I just learned about and am very excited to see.  Home dental care for seniors is not available widely yet but hopefully, as more and more caregivers and dentists see the benefit of it, it will become widespread.  The following article is a guest post by Dr. Gabrielle Mahler.
5 Benefits of In Home Dental Care for Seniors
While there are many things that seniors are concerned with as they age, regular dental care is not usually one of them. In particular, mobility issues often prevent regular care and hygiene. In-home dental care is one option that can benefit seniors in particular.
Seniors who are homebound, or who have difficulty finding transportation to medical appointments, do not have to forego their regular dental care when they have access to in-home dental services. The ability to drive or comfort with using public transportation often diminishes with age. Some seniors choose to give up certain health maintenance options when they are unable to get to appointments on their own. By bringing dental care directly to them, seniors can continue receiving regular cleaning and examinations.
Seniors who suffer from dementia or Alzheimer's can become frightened in settings outside of their home. By coming to their home, in-home dental care providers can make sure the patient is at ease and avoid any confusion that a change in setting can cause.
Seniors who have difficulty in performing regular oral hygiene on their own, through physical impairment, or faulty memory, can more easily be assured of getting their teeth cleaned and checked on a regular basis. The home visit can also ensure that the necessary items for care are available, such as toothbrushes and floss.
With regular cleanings and attention to dental health and necessary treatments, more serious complications can be avoided. For instance, one of the effects of periodontitis, a chronic inflammatory disease of the gum tissues, is loose and missing teeth that can make chewing and enjoyment of food a problem for many seniors. Sometimes choking may result from seniors swallowing food portions that have not been properly chewed. Other health conditions have been linked to periodontal infections, such as heart disease and stroke.
Seniors with regular dental care enjoy better nutrition. Lack of care can lead to tooth loss and when it is too difficult to get dentures the ability to chew is lost. When it is difficult or painful to chew food, the desire to eat lessens and malnourishment may result as well as weight loss and diminished strength. Quality of life is also improved when seniors are able to enjoy their meals without worry from pain.
Gabrielle Mahler, DMD, was trained at the University of Medicine and Dentistry of New Jersey. She went on to do her residency in the Advanced Education of General Dentistry at Columbia University. She has been providing mobile geriatric dentistry to the senior community for 8 years. The warm and loving manner with which she treats patients makes her a favorite practitioner among the families that she works with.
LEARN TO LOVE YOUR LIFE AGAIN
---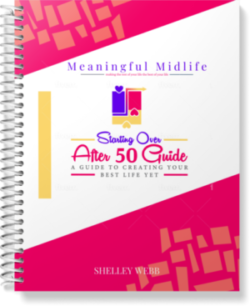 Do you feel like you need to hit the REFRESH button on your life? Download our free guide and begin to create your best life yet!