Smart homes are growing increasingly popular as we all search for ways to make our fast-paced lives more convenient. In a busy day-to-day life where every second of your day is precious, the right technology can be a real life-changer.
Smart home solutions that help with things like lighting, security, and even accessing information can offer a better quality of life and peace of mind.
If you're providing care for a loved one, you can also find that such solutions can significantly improve the level of care and provide you with some much-needed peace of mind.
So, how do you tell the difference between amazing smart appliances that will transform your world and unnecessary gadgets that are just going to give you more work?
Here are some considerations to keep in mind.
#1 How Will It Improve Quality of Life?
Smart devices improve your quality of life in a variety of ways.
For instance, a connected smart camera that watches the door whenever someone comes to visit can help you to ensure that no-one attempts to prey on your loved ones – even when you're not around. This means increased peace of mind for you and your family or a person you're caring for.
A smart heating system ensures that you don't have to fiddle with complex dials to get the temperature how you like it. Instead, you can be comfortable with a click on your smartphone.
Such devices can even be controlled remotely so you can see who is at the door even if you're not at home at the moment. Or you could start heating your home just before you arrive so you don't waste energy if you spend most of the day outside.
Some smart devices can even help the people you're caring for to regain some of their independence. For instance, a smart speaker assistant that tells someone when they need to take their medication throughout the day allows the person more control over their day, while also making things easier for the caregiver.
#2 Does it Have a Return on Investment?
Most smart devices are a little pricey, as the advanced tech you're paying for takes a lot of skill to create. However, you can find that some of the items you invest in now will pay you back very quickly in the long-term.
For instance, you can install motion sensors that track the care recipient's movement around the house, turning on lights as the person enters the room, and switching them off once they leave.
Not only will this improve the person's safety, preventing them from, for instance, falling over as they try to use the facilities unattended at night, it can also significantly lower your electricity bill by making sure the lights turn off automatically when they're no longer needed.
Similarly, you can get smart light bulbs and devices that you can control from a distance.
For instance, if you go home and you're unsure whether the lights were off, you can easily check it on your smartphone or another device.
Consider whether the appliance you're considering buying offers similar long-term benefits. Many devices such as smart light bulbs or even sockets and extension cords have systems that optimize power usage that can significantly lower your bills, which makes paying a bit more upfront a sensible decision.
#3 Is It Easy to Use?
Any technology that you choose to invest in today should make your life easier. That means you shouldn't be wasting hours trying to figure out how different features work.
Make sure that anything you want to use around the home is simple and convenient. If there are any issues, you should also have a good idea of how to troubleshoot problems or get help from the manufacturer.
Check the reviews and look for information about each item you're considering online before you invest. Unless the instructions on how to set up and use the product each day are easily available, with step-by-step instructions, it might be worth it to look elsewhere.
The good news is that many smart and connected products on the market today come with simple apps that are extremely user-friendly.
If possible, you may even want to look for apps with accessibility features, like larger fonts and audio reading of instructions.
#4 Does it Sync with Your Existing Tech?
In the heart of smart devices and homes is IoT technology, one of several emerging technologies poised to streamline and automate numerous aspects of our lives (private as well as professional).
That means that one of the primary benefits of smart devices is to easily connect with other devices in your home. This should be on top of your mind when shopping for smart devices to avoid having to purchase other gadgets to connect them to.
Your smart lights should connect easily to your phone and your security system. You should be able to control the temperature from a distance while also checking the information on your smart humidity monitor to ensure that the conditions are good at the house.
Such solutions allow you to be on top of things at home without being there 24/7.
Make a list of all the existing tech that you already rely on to make your life easier. This might include your smartphone, as well as your smart speaker. If your new devices aren't compatible with the solutions you already have, you might need to look for alternatives.
#5 Is it a Reputable Brand?
The name on your new appliance isn't always as important as the features or even the price tag. However, when you're relying on new tools to help you look after a loved one, it's important to make sure that you go with a brand that you can trust.
If you've never heard of the company before, consider doing some research before you invest.
Google the name of the business and see what comes up when you look for reviews and testimonials from other consumers. You should be able to find plenty of information on sites like Amazon, eBay, and beyond, where customers have made their opinions clear.
If a company has many bad reviews or terrible customer service, it might be best to look for a similar product from a different provider. There's sure to be an alternative out there.
Creating a Smarter Home Caring Experience
Smart home appliances are an excellent way to improve your quality of life, whether you're a person in need of care, a caregiver, or simply want to make your life a bit easier around the home.
With these simple tools, you can control a range of tools and features from a distance and ensure that the people you care about are getting the protection they need.
Just make sure that you do your research before you start investing.
—
Ashley Wilson is a content creator, writing about business and tech. She has been known to reference movies in casual conversation and enjoys baking homemade treats for her husband and their two felines, Lady and Gaga. You can get in touch with Ashley via Twitter.
LEARN TO LOVE YOUR LIFE AGAIN
---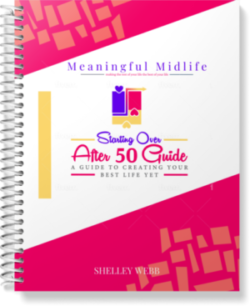 Do you feel like you need to hit the REFRESH button on your life? Download our free guide and begin to create your best life yet!