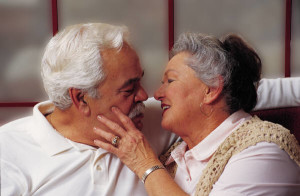 5 Tips for Caring For Your Loved One after a Heart Attack
by Sam Foster
A heart attack is one of the most traumatic and terrifying events that can happen in a family.  When leaving the hospital, it can be tempting to feel as though you are finished dealing with the consequences of that but in reality, healing and maintaining a healthy heart will require some lifestyle changes that may affect your whole family.  These are some of the most important ways that you can help to care for a loved one who has survived a heart attack.
After an extreme event such as a heart attack, most patients will find their medication regimen changing in one way or another.  New prescriptions and dosage changes can make it difficult to keep track.  It is important to have clear and detailed instructions from a doctor regarding the use of any medications.  Family members and non-medical caregivers should request written directions from the medical provider or pharmacist in order to be well-informed and helpful.  With all of the necessary information, you will be able to set up an effective routine to keep your loved one healthy.
In order to maintain a healthy heart, regular exercise is very important.  Setting aside time on a daily or nearly daily basis for a cardio workout as a couple or family will make it easier to stay healthy.  Activities such as walking, cycling, or swimming that you can do together can make exercise more of a treat than a chore.  It is also important that heart attack survivors be careful not to push themselves too hard.  When working out with your loved one, start slowly, be sure to warm up and cool down, and keep a close eye on their color and breathing.
This can be one of the most difficult changes to make, but with the right information, a little creativity, and a lot of resolve, you can fill your home with delicious, heart-healthy meals and snacks.  Avoiding foods that are high in fat or sugar doesn't mean you have to throw that old Joy of Cooking away.  Keep your favorite recipes, but replace butter with lower-cholesterol oils such as olive or canola, and opt for fish or lean meat.  Dropping entirely empty calories like soda or donuts will make a huge difference.
Extreme emotional states can have a very real physiological effect on heart health.  Reducing these factors in whatever way possible will help reduce the risk of another myocardial event.  Seeking the help of a professional to cope with depression and stress is definitely a good idea for anyone recovering from a heart attack.  As a family member, you can help by finding ways to create a relaxed and supportive environment in which your loved one can heal and recover at their own pace.  That may mean schedule changes, taking on more of the household responsibilities, or bringing in help to cope.
In case there was any doubt, the doctor will have made very clear to you the dangerous effects of tobacco products on the heart.  Quitting is difficult, and addiction is no easy obstacle to overcome, but making and sticking to that commitment is one of the most important things you or your loved one can do to help them maintain a healthy heart.  Losing weight and lowering cholesterol and blood pressure as the doctor recommends will lower the chance of another heart attack and extend the life expectancy of your family member.  The most important tool for healing and recovery is information, and the best source for that is your medical provider.
Author Info:
Sam Foster is a health writer with a passion for running, swimming, and cycling. When he's not gearing up for his next Iron Man or triathlon he writes for St. Luke's Hospital, one of the nation's top hospitals in heart care.
LEARN TO LOVE YOUR LIFE AGAIN
---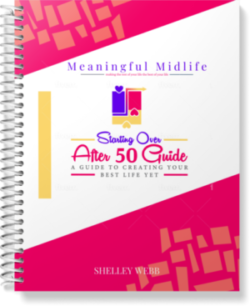 Do you feel like you need to hit the REFRESH button on your life? Download our free guide and begin to create your best life yet!