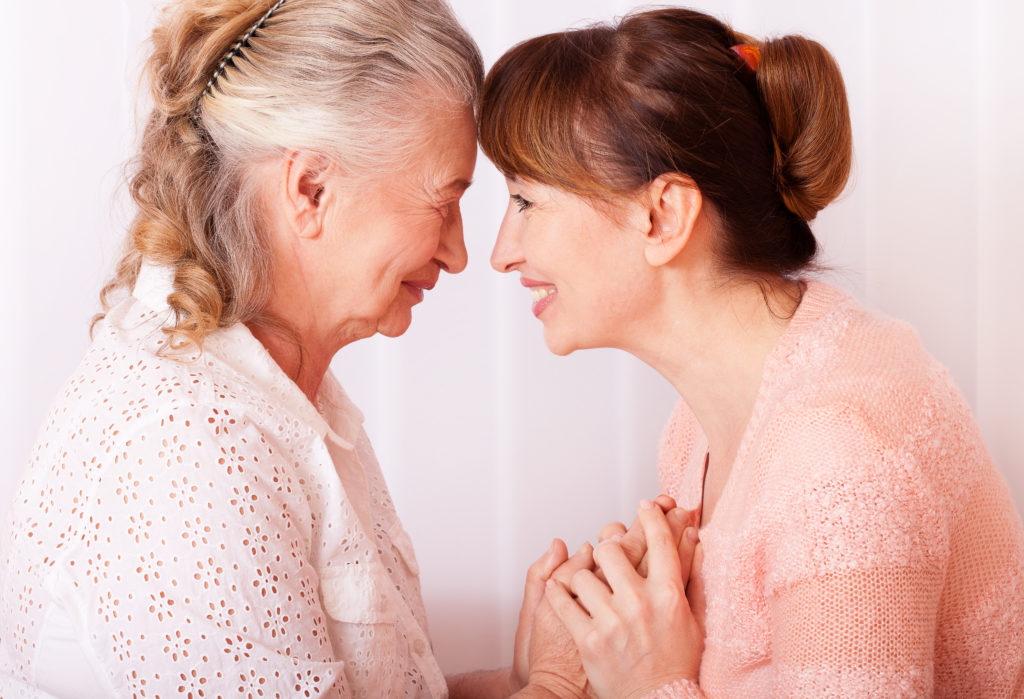 Caregiving is difficult but it doesn't necessarily have to be a burden if you don't let it.  We have caregivers with multiple ways of looking at their experience in our private Facebook support group. This post from Sixty and Me by Anthony Cirillo, shares 5 tips for reframing your caregiving experience into an opportunity rather than a burden.
Are you a family caregiver to a loved one? Many are. In fact, nearly 40 million Americans are caregivers. Six in 10 are employed while juggling caregiving. And a surprising 25% of family caregivers are Millennials.
The Eliza Foundation has identified three major life stressors. If looked at closely, they impact our overall health. The first one is caregiving followed by financial stress and relationship issues. You can make the connection that caregiving can lead to both financial duress and relationship issues. So for many, it is easy to see why caregiving can be viewed in a negative light.
Just ask me. I'm a former caregiver. My mom passed away June 2. My sister was her first caregiver. She predeceased mom, dying at age 66 from lung cancer. Caregivers preceding the ones they care for in death is not uncommon. Forty-five percent of Alzheimer's caregivers have worsened health than other caregivers.
Like my sister, 60% of caregivers die before the one they are taking care of. For her, caregiving was a burden, which started with her attitude toward it. When I took over mom's caregiving in 2014, I was determined to make the best of it and not let it impact my health. Even as a health and aging professional who knew the issues, that was still hard. Here is how I approached it.
View Caregiving as a Profound Purpose
Caregiving starts with a mindset. I knew my life forever changed the day my sister died. Despite a full time, career, I had a new, life-defining purpose – mom. Mom lived close by in an independent living community but my caregiver mind was on 24-7. When I viewed my caregiving as a purposeful opportunity, it helped me cope better and actually enjoy the experience.
And believe you me, mom was a tough Italian broad who could give you a hard way to go. Mom's passing not only left a hole in my heart but a void in my purpose. According to Rush University researchers, people who view life with a sense of purpose are two to four times less likely to develop Alzheimer's.
Take Care of Your Health
After my last physical and prior to mom's passing, my physician wanted me to come back for a four-month follow-up. I was taken aback. I am in good health, physically fit and make an active commitment to staying that way. However, he saw something I was not seeing – my stress level. And he was concerned.
He must have been on to something because since mom passed, I have been told I look younger and that I have never been more relaxed. Does that mean I was miserable in my caregiving? No not at all. I enjoyed the 2 ½ years with mom immensely. We spent more time together, talked more deeply and grew closer. But you have to be vigilant about your good health.
Reach Out for Help
Caregivers often think that they have to go it alone. Some are afraid to self-identify for fear of repercussions at work or in their social circles. However, caregiving is becoming more mainstream. Remember when someone you knew that you were aware of someone who was impacted by cancer? Well, dementia and Alzheimer's are the diseases that can't be avoided in the 21st Century.
So it's OK to talk about it with others and reach out for help. Certainly, there is a myriad of paid services – from home health care to geriatric care managers – who can help you. But there are also communities of people that can help too. One community I used to assist in helping with mom when my sister was diagnosed with cancer is called Lotsa Helping Hands. Check it out.
Make Time for Yourself
Often caregiving isolates the caregiver from friends and even family. A recent study showed that maintaining social activity despite health-related challenges appears to help lessen the decline. It demonstrates the benefits of socialization at any stage in life. Make an active effort to maintain your social network. It will help you during and after your caregiving journey.
Keep a Sense of Humor
I kept a diary of my journey with mom because you never knew what she was going to say. She did after all have all of her cognition. Before she was being wheeled into her last operation, she turned and said "Well I guess this is goodbye!" Typical mom. It wasn't goodbye. At least not at that time. So when she came out of the anesthesia, I told her she was in heaven and I was the first one she was seeing! You have to keep a sense of humor. When I speak to caregiving groups, I have a segment where I have them let their hair down, getting silly, and having fun. They love it.
Anthony Cirillo is one of the organizers of The Caregiver Smile Summit, going on now.
LEARN TO LOVE YOUR LIFE AGAIN
---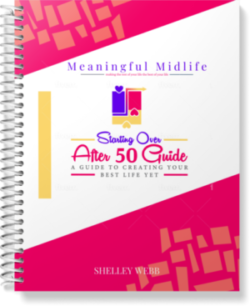 Do you feel like you need to hit the REFRESH button on your life? Download our free guide and begin to create your best life yet!