This is a sponsored post but as always, all my opinions are my own and I have tested the product myself.
Caring for someone long-distance has its own unique challenges. While you are not always physically present, you may be in charge of many things, including finances, arranging for in-home care, setting up appointments or providing emotional support. Any of those items qualifies you as a caregiver.
Here are some tips to help make the task more manageable.
Gather information.
Learn as much as you can about your loved one's health history, current diagnoses, treatments, and available local resources. This will help you to anticipate the course of any illness they might have and guide you as to their needs. It will also help to prevent crises.
Get permission to receive medical information.
There should always be at least one family member or trusted friend who is allowed to receive information from hospitals, physicians and/or care providers. Make sure a signed form is given to each provider and carried with the loved one. If possible, have the same person communicate with the providers and then share the information with other family members.
Organize important paperwork
Help your loved-one keep all information in one place and up-to-date, including wills, insurances, durable powers of attorney, financial information, health directives, etc. Keep copies of these for yourself and maybe other trusted caregivers.
Plan your visits
Find out in advance what your loved-one would like to do while you're there. Much of it may be errands and tasks but try to carve out time to do some relaxing and enjoyable activities.
Stay connected
Check-in on your loved one on a regular basis. Facetime, Facebook Portal, Alexa, Google Home or other pieces of technology can help you stay connected via video calls.
Another way to care for and stay connected is to use BrioCare, a new caregiver app that works with Amazon Alexa devices.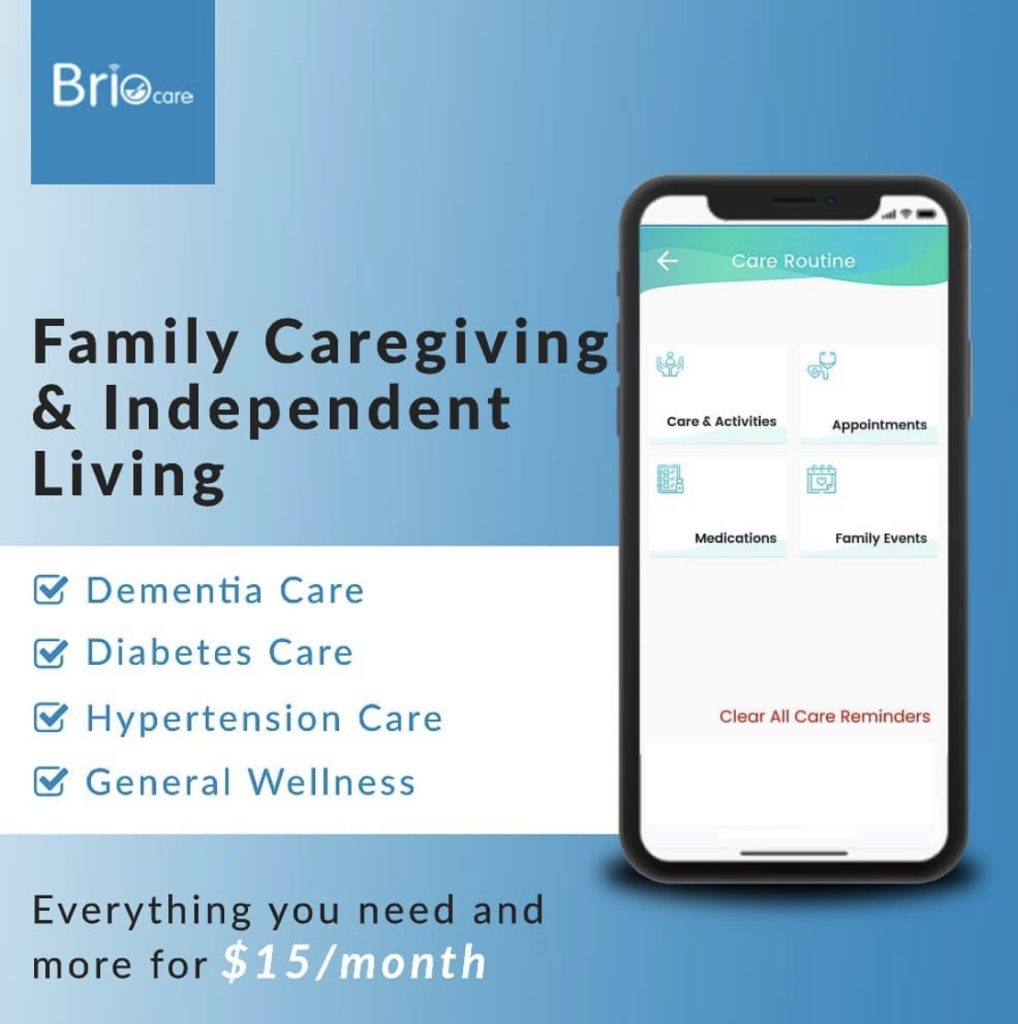 BrioCare is an intuitive app made especially for caregivers and their loved ones, WIth BrioCare, you can schedule activities, nudges and reminders that your loved ones hear automatically through their smart speaker. And when loved ones want to enjoy a world of personalized content, they just say "start BrioCare".
Features include customized care templates which you can choose depending upon diagnoses or just general wellness, daily medication reminders and refill alerts, emergency calling 24/7, learning and engagement activities to help keep their mind sharp, and personalized entertainment. So even if you are living in the same city, BrioCare will be there in the hours that you are not.
For instance, if your loved one has early-stage dementia, you could choose a care template that would encourage engagement using things such as memory games, podcasts and trivia and a daily routine to help with their cognition.  If they have diabetes (Type 1 or Type 2), you would select that care template that helps with their diabetic routine. There are also care templates for hypertension and general wellness to help them stay active, healthy and living with purpose. The platform uses voice AI to learn a user's preferences, expanding knowledge over time for a truly customized experience
One of my favorite things about the app is that family members can use a link to leave personal voice messages that loved ones can hear on their smart speakers and feel less isolated.
Your loved one may need some help setting it up initially but after that, it's very intuitive and easy to use. Most of it is proactive so the system automatically speaks to your loved one. There are video tutorials and a user manual right on the website.
In addition, a daily wellbeing report is sent back to you, the caregiver.
You can try BrioCare free for 90 days and then it's just $15.00 per month.
Get some training
Many organizations offer caregiver training and support groups. The Alzheimer's Association is one of those, as is The American Red Cross. Medicare and Medicaid will sometimes cover the cost of trainings but often the trainings are free. Check with your local Aging Care Association to learn about other possible trainings.
Set up a procedure in case of emergencies.
Is there a trusted neighbor who could be given access to the home in case of emergencies? Keep their phone number handy and keep the neighbor's phone number for yourself. Does the loved one's home have a security system? Do they wear an emergency fall alert device?  Is there an extra set of keys hidden somewhere on the property?
If you are a long-distance caregiver, I hope these tips will be of help! Please let me know if you have any questions.
LEARN TO LOVE YOUR LIFE AGAIN
---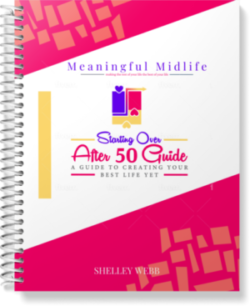 Do you feel like you need to hit the REFRESH button on your life? Download our free guide and begin to create your best life yet!