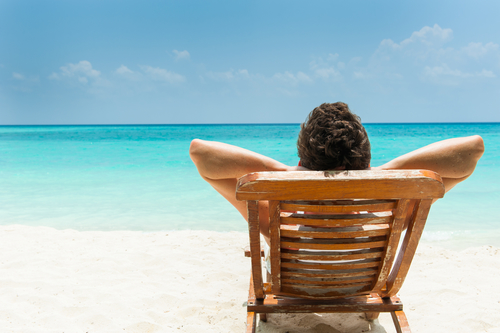 If you are a caregiver, you know that you absolutely need a break from time-to-time in order to keep your sanity.  This post from Caring.com provides 8 ways to get occasional or regular backup help for a few hours, a few days, or longer.  I used several of these options myself while caring for my father.
Respite care option #1: Ask for help from family and friends
How it helps: You'll get a break; those filling in will better understand both your needs and your loved one's needs. An added benefit: The one receiving care will benefit from receiving comfort and company from another trusted person.
What it costs: This type of care is usually free. It's sometimes a good idea to either pay a small amount or to compensate family or friends informally with gas station cards, restaurant meals, or other goods or services.
Respite care option #2: Companion care
How it helps: An elder companion can prepare meals, do light housekeeping, help with laundry, shop for groceries, run errands — and, most important, offer companionship to the person you care for when you can't be there.
What it costs: Companion care can range from free services provided by local volunteers to $10 or more per hour for help arranged through an in-home care agency, depending on the type of care needed and the time of day. Medicaid or Medi-Cal may help pay some of the costs of care from a licensed provider for those who have low incomes and few assets.
How to get started: From local sources to national groups and organizations, there are many sources for companion care.
Word-of-mouth referrals. If you know of a neighbor, friend, or family member who's been able to find a good match for companionship needs, ask how — and whether he or she might be able to recommend others for the position.
In-home care agencies. Start your search by using Caring.com's In-Home Care Directoryto find an agency near your loved one — and to see ratings and reviews.
Meals on Wheels. In addition to providing the hallmark service they're known best for — deliveries of meals to the homes of older adults and others with mobility limitations — many local Meals on Wheels programs provide outreach services, including a Friendly Visitor Program that pairs a volunteer with a neighboring senior. Begin your search for local help at the Meals on Wheels website.
The Area Agency on Aging. Trained staff at your local Area Agency on Aging can usually provide referrals for local help.
Local newspapers. Try placing an ad briefly describing your needs in a local or community newspaper.
Local high school students. Contact area high school counselors. College-bound students often need community service experience and are available afternoons and evenings.
Respite care option #3: Personal care assistant
How it helps: Personal care assistants — in addition to providing light housekeeping and homemaking tasks — can help clients with bathing, dressing, toileting, and grooming. They can't provide medical services, such as diabetes care, but they can help administer prescribed medications and — if they have the proper training — help move those who have mobility limitations.
What it costs: Costs range from $15 to $40 per hour for intermittent help; $120 to $200 per day or more for live-in care.
How to get started: You can locate in-home care agencies in your area by searching Caring.com's Senior Living Directory.
Respite care option #4: Adult day services
How it helps: Adult day services, sometimes called adult daycare, provide some health monitoring, mind and body exercise, social activities, meals, transportation (often door to door), and other support services. Most offer a safe, supervised environment for clients as well as respite for regular caregivers. Facilities include stand-alone centers, churches, hospitals, and nursing homes.
What it costs: The cost from a licensed provider ranges from $25 to $150 per day; many offer sliding-scale fees and accept Medicaid and some types of insurance coverage.
How to get started: It's best to contact and tour possible adult day services providers to find the best fit for your loved one. Two good places to find leads:
Use Caring.com's Senior Living Directory to search for adult day services by city or zip code — and to see ratings and reviews.
Contact the staff at your local Area Agency on Aging and ask for a referral.
Respite care option #5: Assisted living respite care
How it helps: Many assisted-living facilities, continuing care retirement communities, and nursing homes (also known as skilled nursing facilities) offer room and board for older adults who need help with everyday tasks. Time frames range from a partial day to several weeks. The stay allows residents and their families peace of mind, knowing that a caregiver is always close at hand. A possible added benefit: The arrangement allows a commitment-free way for a potential resident to check out whether the facility might be a good fit down the line.
What it costs: Many facilities offer hourly, half-day, full-day, overnight, or extended respite stays. Costs average $100 to $250 per day, depending on the amount of care needed; some places impose minimums and maximums on the number of days for a respite stay.
How to get started: Some facilities offer respite stays only when not at full capacity, and some don't advertise their respite services openly, so you may need to do some investigating to find a local facility that offers the service. Some places to contact for help:
Respite care option #6: Caregiver co-op
How it helps: Organized co-ops give members an affordable way to pitch in and take turns caring for one another's charges in exchange for some time off. The arrangement not only gives caregivers more time for themselves; it also fosters a sense of community among both those who give and receive the care.
What it costs: There's usually no charge; members qualify for respite services by volunteering time caring for other co-op members' loved ones.
How to get started: Talk with neighbors or friends who have similar needs; in such cases, it is usually a good idea to have a central person charged with keeping track of the availability and scheduling of the volunteers caregivers. Or check with local community centers or adult day services providers to see if one has already started a co-op.
Respite care option #7: Veterans options
How it helps: The Veterans Administration (VA) offers a number of programs and support for veterans and for some wartime veterans who are caring for their spouses — all designed to give the primary caregivers some help and time off.
Adult day healthcare centers. Many local VAs operate adult day healthcare centers, open Monday through Friday, which offer caregiver respite and focus on rehabilitation for veterans.
Home-based care. The VA's home-based primary care program delivers care such as meal planning and preparation, medication management, nursing, and social services to some veterans whose medical issues make it difficult to leave home. A similar VA program, Skilled Home Care, offers this care from licensed non-VA medical professionals.
Homemaker and home health aide program. Staffed by home health aides who make regular visits, this program helps veterans with personal care needs such as help with eating and bathing.
Respite care. The VA provides qualified veterans with up to 30 days of respite care each year at home or through temporary placement of a veteran at a VA community living center, a VA-contracted community residential care facility, or an adult day healthcare center.
What it costs: The services are generally free or offered for a minimal amount for qualifying veterans and their family members.
How to get started: Both a telephone hotline and website can help you in this search.
Staff at the VA's Caregiver Support Line, available Monday through Saturday at (855) 260-3274, can explain what assistance is available from the VA and help callers get access to other local services.
Also, most VA offices are staffed with licensed caregiver support coordinators who can help match callers with services for which they're eligible. Find the local coordinator by searching by zip code on the VA's Help Near Home page.
Respite care option #8: Respite locator service
How it helps: The National Respite Locator Service helps caregivers and professionals find respite services in their local area to match their specific needs for emergency or planned respite care. Although it doesn't provide an exhaustive list of all possible providers, it can be a helpful source in helping to jump-start a search.
What it costs: The service is free; the cost of respite services varies greatly. About 30 states run Lifespan Respite Programs funded by the Administration on Aging that helps fund local respite services.
How to get started: Begin your search at the Respite Locator Service.
Editor's Note: The Alzheimer's Associate has a Senior Companion Program where they match a senior citizen to a person with Alzheimer's or dementia.  They will come to the home and sit with your loved one and often bring games or videos. We utilized this program for my father and it was a wonderful option.
Reposted with permission from Caring.com
LEARN TO LOVE YOUR LIFE AGAIN
---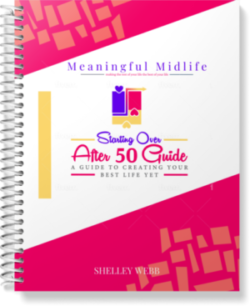 Do you feel like you need to hit the REFRESH button on your life? Download our free guide and begin to create your best life yet!