In honor of today's date: 9-9-09, I'm offering a list of 9 reasons why I am thankful to be a care giver.
One of the reasons that I felt compelled to make this list is because I was having "one of those days".  I laundered my father's wallet with his beige pants ( yes, I am now a money launderer!) I could have SWORN I checked that pocket !  I then took a bubble bath and conditioned my hair with anti-wrinkle cream (no, it didn't straighten my hair any further) and so I had to REwash my hair.  The list goes on….
And so to remind myself that I have much to be grateful for, I offer these nine reasons why I am thankful to be able to care for my father at home.
1.  I have gotten the chance to know him as a person, not just a father.
2.  I have grown as a nurse by gaining a whole new area of expertise.
3.  I have also grown as a person by learning that it's useless to argue with a dementia patient; patience is imperative and I must be gentle with him and myself, as well.
4.  I am responsible for giving him his medications and feel that with him being my only "patient", he will receive the correct medications, the correct dosage and at the correct time.
5.  I am thankful that he gets to have a glass of wine ( albeit diluted ) with dinner each evening.
6.  I am grateful that the people who are providing his care love him or are aware that someone who loves him is watching their actions.
7.  I am happy that he can sit outside in the yard and watch the birds flitter in and out of  the birdhouses that he made with his own hands.
8.  I am grateful that I am able to accompany him to his physician appointments and understand their language so that I can put it to use in his care.
9. I am thankful that he is not with strangers during his last days and that when he passes, I will feel that I have done all that I could have to make the end of his life pleasant.
What are you thankful for in your life as a care giver?
LEARN TO LOVE YOUR LIFE AGAIN
---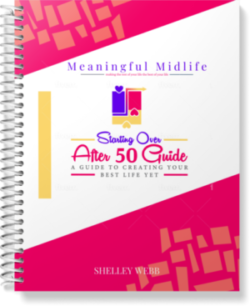 Do you feel like you need to hit the REFRESH button on your life? Download our free guide and begin to create your best life yet!