I am, once again, pleased to introduce you to another guest blogger, Philip Anderson.  This particular blogger is dear to my heart and is going to share with you details of our first spring days of 2009.  In my newsletter this week, I discussed the Upside of care giving and how I am changing paradigms to bring more joy into my life as a care giver.  This wine and oyster experience demonstrates part of that new attitude.  Both Phil and I, as well as my father enjoy studying, tasting and learning about wines.  Long ago, I used to sell wines for a company in southern California that represented boutique wineries.  My father still has a very good palate for his age of 87 and can get tastes out of the wine that we cannot discern.  (Don't tell him, but after the first glass, we water his down…….a couple of times he has even said "this wine has NO flavor!"  Ooops, too much water.  But he's tipsy even without the wine; I don't want him toppling over.  So without further adieux…..
After many, many months of seeing nothing but white outside (in the form of snow) we've finally seen the light.  I know I've heard of this thing called the sun and there it was in all its glory warming our world.  THIS called for a sunshine wine!  (or two)
 So, before I left Seattle after visiting my daughter on Spring Break, I made two obligatory stops: 
1-      The Metropolitan Grill for their carrot cake that Shelley loves so much, and,
2-      The Pike Place Fish Market to pick up some Kumomoto Oysters for grilling when I got back home.
Remember when I wrote about Madeleine Angevine from San Juan Vineyards back in mid March of this year?  Well, I found another producer of this unique varietal, Whidbey Island Winery, located, ironically, on Whidbey Island.  Whidbey Island is within Puget Sound American Viticultural Area (appellation) which was approved by the federal government in 1995.  I paid only about $13 for this one and we thought we would have it with the oysters.  We put those Kumomoto Oysters on the grill and after no more than five minutes the shells had popped open, ready to eat.
With the addition of a little Tabasco Sauce, melted butter and lemon we enjoyed the oysters with the 2007 Madeleine Angevine and it was absolutely wonderful!  Shelley's father Lloyd (pictured above) continues to talk about it day in and day out, which leads me to believe I'll be making another trip over the mountains to Seattle sometime soon.  This Madeleine Angevine was much drier than the one from San Juan Vineyards but it went perfectly with the oysters.  Now, I'm not much of a seafood guy and I especially don't particularly enjoy raw oysters but this combination was, and is, sensational.
The next afternoon, we made it outside to throw the ball to the dogs for the first time this spring and so we opened up another wine from Whidbey Island Winery, Siegerrebe.  I've never heard of this German varietal before I bought this wine.  It was much sweeter than the Madeleine Angevine with hints of peaches and honey.  It reminded me of a Viognier or even a Reisling.  I look forward to trying more of this grape and I continue to be fascinated by how many different grape varietals there are.
As you can see, in the pictures above (with the dogs), and below, there is still snow in our backyard.  Last year it didn't leave until May 6.  We've got three weeks to go to break that record.  I'll keep you posted.
Last time I promised to tell write about corked wine (cork taint), what it is and how it comes to be and I will live up to that promise now. 
This is the official definition from Jancis Robinson's The Oxford Companion to Wine:  "Corked is the pejorative tasting term for a wine spoiled by a cork stopper contaminated with cork taint. This is one of the most serious wine faults as in most cases it irrevocably imbues the wine with such a powerfully off-putting smell that it cannot be drunk with any enjoyment."  (Sounds like a perfect description of the Yellowtail Chardonnay I tried once.)
One of the resources I use is cellarnotes.net (I've added a link under the blogroll in the left column) and their description is:  "A 'Corked' wine is a wine that has been bottled with a cork that is contaminated with TCA (2,4,6-Trichloroanisole). TCA contamination usually comes from corks but can also come from barrels, other cooperage or even, apparently, from wood within the cellar including walls or beams. The term 'corked wine' is applied to all wines with TCA contamination because corks are the souce of most of the problems. The wine industry estimates that as many as 3% to 7% of all wines have TCA contamination at levels that can be detected by consumers. Because most people are not trained to recognize the smell and taste of TCA, only a very small fraction of these bad bottles are ever returned to stores or sent back at a restaurant."
One would think with the increase of man made stoppers and screw caps that "corked wine" should be on the decrease.  Time will tell.  Shelley and I still like real corks so that we can pitch them in our cork catcher after we've finished another great bottle of wine, but that's just us.
Thanks for visiting and, until next time, bottoms up!
LEARN TO LOVE YOUR LIFE AGAIN
---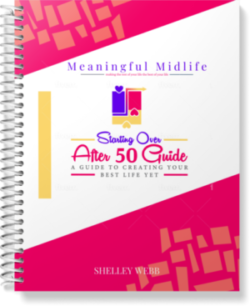 Do you feel like you need to hit the REFRESH button on your life? Download our free guide and begin to create your best life yet!