Well, here's a post that I never anticipated writing.  My Mom was almost the victim of an elder abuse scam today!  My sister and I were able to thwart the would-be abuser just seconds before my Mom wired him almost $5000.00.
Here's what happened:
My Mom, who is 86, and somewhat hard of hearing as many elders are,  lives in Canada in a senior apartment complex.  She received a call from a man who stated that her grandson was in jail for drunk driving (he had been at a wedding, had a couple beers and was caught driving the wrong way up a one way street) and needed money to bail him out immediately.  He mumbled the name a couple of times, and my Mom, being the helpful person she is, volunteered my son's name.  "Yes, Tyler!" said the man.  "We need the money within 15 minutes and then he'll go before the judge in an hour."  So my Mom immediately called my sister to come get her and help her wire money to "him".  She had all the details written down.
Praise the Lord that it just so happened that my sister and I were texting back and forth about some other banking business.  I had texted "You should go out to dinner tonight."  About 2 minutes later, she texted back "No..no dinner celebration yet…gotta pick up Mom so she can wire $ to Tyler.  I just heard. Om goodness."  I texted back "whaaat?  I don't think I know about this."
Apparently the man who had spoken to my Mom had said not to notify her grandson's parents as he didn't want them to know about the incident.
So that was about the time I became frantic.  I called Tyler….NO ANSWER!  I called his Dad…..NO ANSWER!  NO ANSWER from his sister either.  Meanwhile Mom is on the way with my sister to wire the money.  I finally was able to talk to Tyler's Dad who said he had spoken to him just a couple hours earlier and he wasn't at a wedding; he was at school.  I texted my sister "Are you SURE we're talking about Tyler?"  "Yup", she responded.
You might wonder why I just didn't dial my sister's phone and talk to her.  Well, she was on her cell phone and not supposed to receive calls from the US because it's about $3.00 a minute.  I texted her again "Ask Mom if she actually talked to Tyler."  No response.
It was time for a voice to voice phone chat!  I dialed several times before she finally picked up and she told me they were just about to send the money through.  I heard the clerk in the background.  I asked where it was being sent….Montreal, I heard my Mom say.  MONTREAL????  My son lives in California.
I told my sister to stop, don't send the money; it sounds like a scam.  So they called the police and sure enough, that's what it was.
Seconds away from losing $4400.00.
If you are a caregiver for a family member who is under constant surveillance, this is less likely to happen, but for those of us with elders living elsewhere, it's a absolute possibility, especially if they are living in a senior apartment complex or a community of "55 plus" residents.  Please advise all of your aging relatives or friends to NEVER send money by wire OR by mail  without first speaking to another family member.  Never follow anyone's advice who tells them not to "trouble anyone else" with the information.  Tell them that if a family member is unavailable, to call their minister, rabbi or even their family physician for advice before acting on requests for money, no matter how urgent the matter might seem.
Incidentally, Tyler was very glad to hear that he was NOT under arrest, as was his girlfriend, sister and father.
LEARN TO LOVE YOUR LIFE AGAIN
---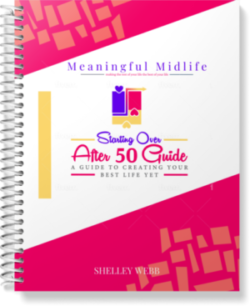 Do you feel like you need to hit the REFRESH button on your life? Download our free guide and begin to create your best life yet!