Feel stressed and a lack of support from family or others?
Wish you had more information about other services that could help you?
Want more answers on how to get the sleep you need, when to start thinking about life after caregiving, how to deal with a difficult parent or behavior, or how to deal more effectively with family members and more?
Need additional information on financial, legal and medical issues that impact you and your family?
Want the caregiving journey to be less difficult?
As a Caregiver, you are faced with a huge amount of stress, usually a great deal of financial loss, dealing with a lack of sleep, feeling isolated, dwindling social and romantic opportunities, lack of time for yourself and your family/friends, lose a sense of yourself as an individual while your aging parent treats you as a caregiver – rather than the daughter/son /relative that you are, putting your personal life on hold, dealing with difficult family/siblings and so much more.
I've been in your shoes and know how you feel and I want to change that for YOU.
What can I do for you?
Give you answers to many of the questions you need answered to lessen your load.
Provide you with information on services, resources, and the tricks/tips/& traps of being a caregiver that will make it less difficult.
Help you negotiate family dynamic issues to create as positive and productive relationship, as possible.
Give you support, motivation, encouragement, listen well and offer a shoulder that knows how you feel when others don't.  Let me help you feel better about the care you are providing, improve your self-esteem and self confidence, let you know you are doing things well and to the best of your ability.
Improve the quality of life for yourself and the one you care for.
Find methods to deal with problematic issues, create a plan of care for yourself and/or your elderly parent/senior.
Planning
Explore what your future will be after being a caregiver.
…and more
Becoming a Caregiver for a family member is something we do out of love for our aging parents or other senior or it may be something that was expected.
Becoming a caregiver involves much more than what most people think when they start.  Whether you think you will become a caregiver, are a caregiver or were a caregiver, I am here to help you conquer your self-doubt, to help you find an easier and more productive path and to improve the quality of your life.
Caregivers are my passion and you will benefit from that because each and every one of you is special and deserve the best life possible.  My goal is to assist you in achieving a quality life.
Checkout my services and let's get started on improving the parts of your life that you want to feel better about or change!
LEARN TO LOVE YOUR LIFE AGAIN
---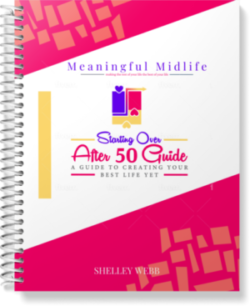 Do you feel like you need to hit the REFRESH button on your life? Download our free guide and begin to create your best life yet!