As most of you know, we publish a weekly newsletter.  In last week's newsletter, our featured article was about Overcoming Bathing Challenges.
Every once in awhile I receive a letter from one of my readers letting me know that an article I have written has helped them in some way.  I am always so grateful when that happens because this is why I do this.  It is my joy to help make caregiving easier for those who have that calling or for those who suddenly find themselves in that position.
I wanted to pass Greg's letter along because he has found a great new way to make his mother's bathing experience much better.  Thank you so much for sharing this with us, Greg.   Blessings.
"Thank you Shelley for the article!
This was a great read, and informative as I have been taking care of my 81 year old's Mom showering needs for the past few years and I never gave special consideration to the things you mentioned. I could never understand why my
Mom would get so upset when it came time to give her shower. She wants to shower and she has always been very clean about her appearance. But she would get scared and very nervous. I do have a volunteer that comes in 4 times a week she is wonderful and she is a female. But My Mom does not feel as secure with her as she does with me. So I do it because I love her!!!
Your article made me approach my Moms showering requirements in a whole new light and now I make it an enjoyable experience for her. I call it Ladies day at the spa. My Mom gets a full shower and cleaned up and hair washed. I get her nicely dressed and do her hair for her. She feels so much more relaxed and it's an enjoyable experience for us both. My Moms anxiety does not get as bad and she is much easier to shower and take care of this way. Perhaps you can pass this along to your other readers as a tip just to help out.
Greg"
PS If you have not signed up for our weekly newsletter, go ahead and do it now.  You will find the sign up box in the right hand corner of the home page.
LEARN TO LOVE YOUR LIFE AGAIN
---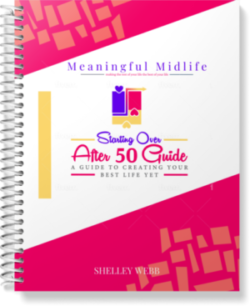 Do you feel like you need to hit the REFRESH button on your life? Download our free guide and begin to create your best life yet!