Disclaimer: This post is sponsored by the Because brand but as always, my opinions are my own.
Great Quality Adult Care Products from Because Market
As we ease out of the restrictions placed on us due to the COVID-19 pandemic (or in many cases, back into them!), there are many of us who are still quite restricted on where and when we can go out or who would rather not take chances just yet. And then, of course, there are caregivers who really can't get out much anyway. That's why I'm excited to introduce you to the Because brand of products!
They are an online shop perfect for those looking for great quality adult care products at an excellent price. From incontinence products to personal hygiene to skincare and oral care and to wellness products, they have you covered.
Their products are crafted with quality materials, manufactured with feedback from tens of thousands of older adults and they're delivered to your door in discreet packaging so no need to worry about being embarrassed.
Bladder Protection Products
Their line of bladder protection products include items for both men and women. For women: underwear, pads, overnight underwear and pads and slim pads, boosters and bed protectors. For men: underwear, pads, boosters, overnight products, guards and bed protectors. They also include Willow by Because underwear for both men and women.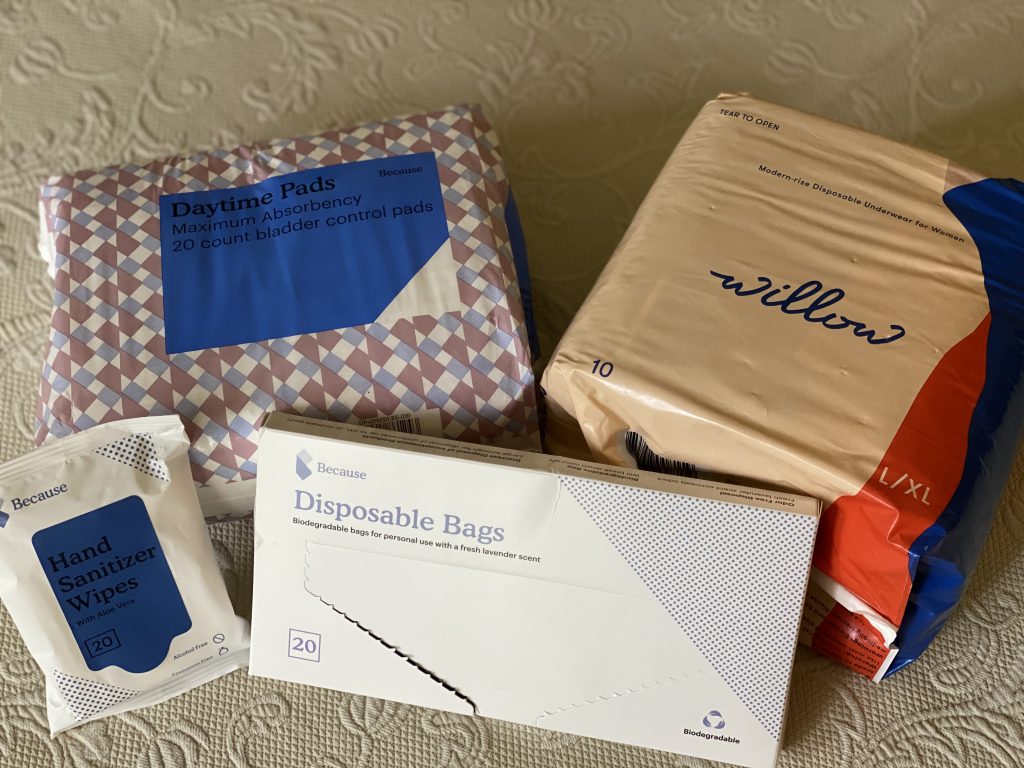 All bladder protection products are unscented and 100% latex-free and products are designed to stay dry and draw moisture away from the body quickly, to keep the skin dry until the next change.
These products are appropriate for someone that experiences minor leaks to someone that empties their bladder, and are also appropriate for fecal incontinence.
I also like their biodegradable bags, not only for discreet disposal of the underwear and pads (they are blue) but also for use in the bathroom. They are large enough to fit in a small wastebasket AND they are biodegradable!
CBD Products
Because just launched an assortment of CBD products that may reduce pain, anxiety and sleeplessness, and may promote overall well being – made in the USA of high quality, full-spectrum hemp
In their CBD line, they offer Hemp Extract gummies, Hemp Extract Good Sleep Oral Spray, Hemp Extract Skin Relief Cream and Hemp Extract Roll-on Relief Gel.  I've been using the roll-on gel for arthritis in my 2 little fingers and it's been working well.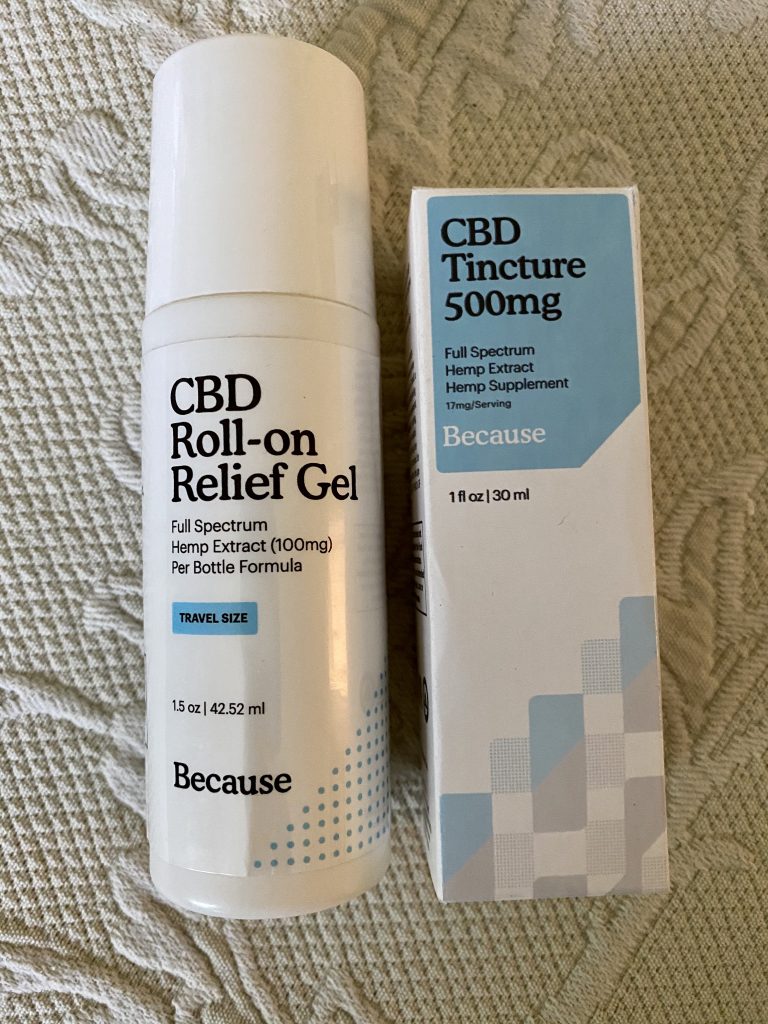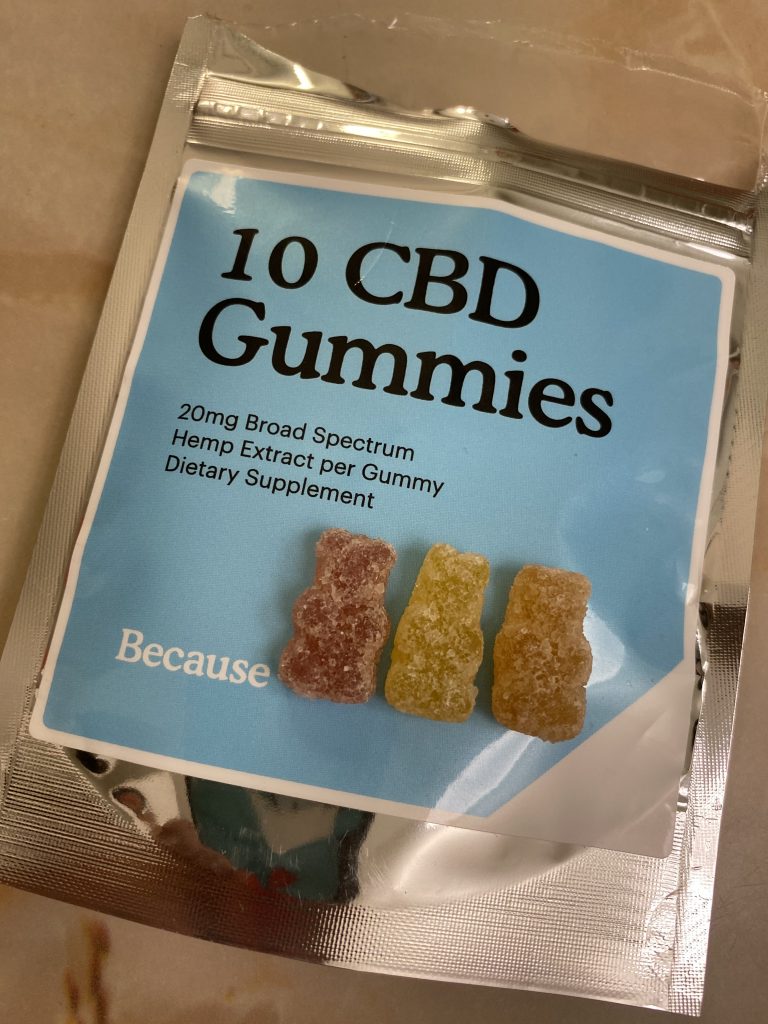 Their wellness product line includes items such as Omega-3 gel caps, a UTI health supplement and compression socks for both men and women. (I wonder if I should be wearing compression socks when I practice with The Divaz!)
Skincare products
I especially like the Soothing Skin Cream in their line of skincare products as it includes vitamin E, Aloe Vera AND Zinc, which I feel would be very helpful for the elders (and us too!). Other products in that line include a No-Rinse Cleansing Spray, a soothing Body Powder, Hand-sanitizer wipes and Flushable Wipes.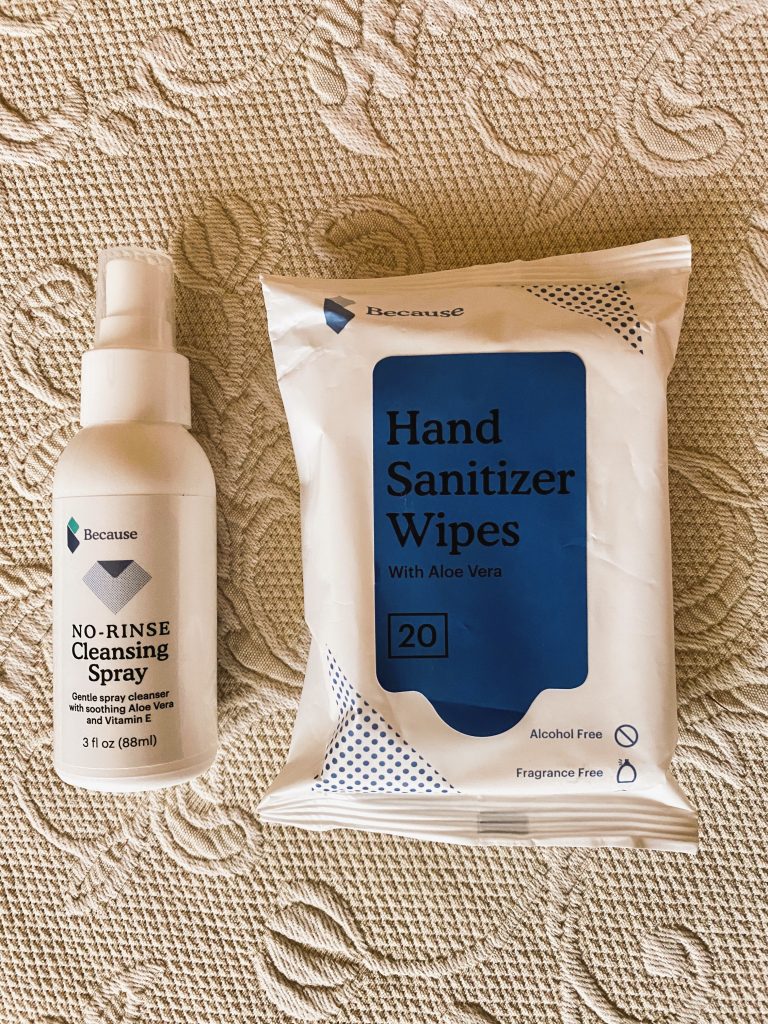 Because offers a 30-day money-back guarantee: if you aren't 100% satisfied with your purchase, you'll receive a refund. I hope you'll check them out!
LEARN TO LOVE YOUR LIFE AGAIN
---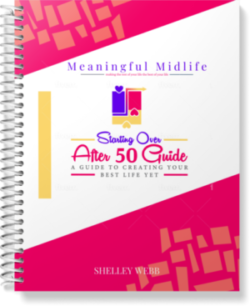 Do you feel like you need to hit the REFRESH button on your life? Download our free guide and begin to create your best life yet!