Do you have a stadium-approved handbag for use at concerts and sporting events? Most venues now have regulations on what kinds and what sizes of handbags can be brought in. By using a clear handbag, you can usually get away with bringing a larger size. I want to share with you my favorites for this summer.
​
I live in a resort town in northern Idaho that is built around a fairly large lake, the second largest lake in Idaho. Two rivers feed into the lake and there are lake and river cruises offered several times a day and in the evening. Even though it's probably more of a touristy thing to do, several of the Divaz and I like to spend an afternoon every now and then out on the water on one of these cruises. We can order a drink (and a snack if we want) and spend some time chatting.
​
On our afternoon cruise this past week, I noticed that one of the ladies was wearing one of those clear stadium/concert-approved bags so that she wouldn't ruin her regular bag in case it got wet. What a smart idea! Hers was very stylish and by the brand Hammit at a price point of $195.00. I loved the gun-metal gray metallic grommets on it and the soft leather straps…not so sure I liked the price point though. But if you love it (photo below), you can find it here: https://amzn.to/3WykAJW​
​
​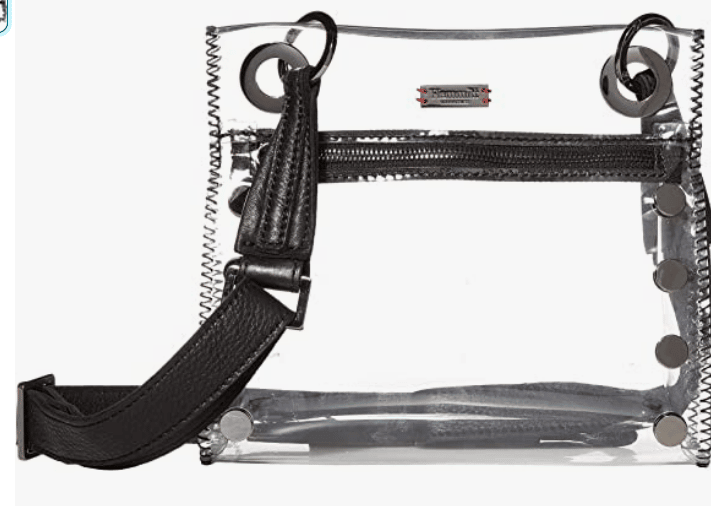 ​
I also liked this one by Tory Burch, but again, the price was pretty high and I wasn't sure it was clear enough to qualify.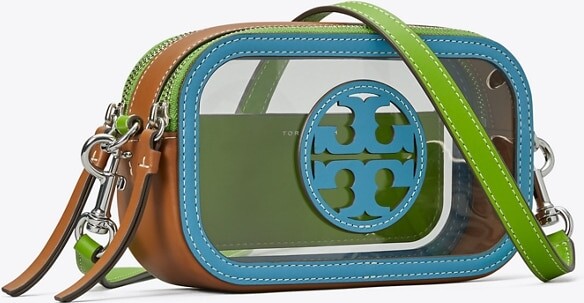 So I went to Amazon to see if I could find something similar. There were quite a few options and here are the ones I chose.
​
*But before I share my choices, here's a little life hack for you if you plan to attend any concerts or games where there are restrictions on handbags. An American dollar bill is 6 inches wide… which is exactly how tall your handbag or wallet can be if you want to take it to a concert or other stadium gathering! (I learned how big was too big last year when our sweet friends treated us to a Billy Joel concert. Mine was too big and had to be put back in the car!) With clear bags, you have a few more options as far as size.
​
Most concert venues and stadiums follow the NFL clear bag policy regardless of the sport or event which is 12″ x 6″ x 12″. I saw some larger clear bags that seemingly were approved at the Billy Joel concert.
So on to the bags!
The COROMAY bag is a nice shape and comes in two sizes and two colors: black and silver. It's $16.99. https://amzn.to/3IBzJ7k​
​
​
​
This little boho macrame bag below can also be purchased with creamy beige accents – great for the beach! And it's just $14.99! Find it here: https://amzn.to/3q2wE9T​
​
​
​
​
This is one of the ones I ended up getting and is my favorite. I love the detailing and the gold is very fashionable right now. You can also get it with silver accessorizing. It has a long strap and a short strap. It's on sale right now at just $13.99.
​
​
​
​
​
​
​
I also liked this one by Ying Yumei with a gold chain that can be doubled to take it from 23 inches in length to 11 inches. I also like how it closes. It's $18.99. This is one of the ones I ended up keeping. https://amzn.to/45pA3Qm​
​
​
​
Lastly, I chose a bag with a woven strap. It's bit bigger than the others but still listed as stadium-approved. It has 3 cloth designs to choose from and is the most expensive of the knock-offs at $24.99. You can find it here: https://amzn.to/3pZ4FrA​
​
​
​
​
And if you'd rather not spend much at all on a clear bag, they have a very basic clear bag with a zipper at Dollar Tree for $1.25!
Which one is your favorite?
LEARN TO LOVE YOUR LIFE AGAIN
---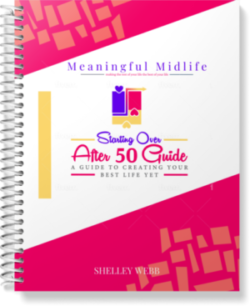 Do you feel like you need to hit the REFRESH button on your life? Download our free guide and begin to create your best life yet!