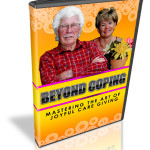 Imagine inviting 8 highly acclaimed eldercare experts into the comfort of your own home to help educate you, nurture you and bring joy into your caregiving experience.
Well, now you can !
Join some of the nation's most successful experts: authors, coaches, attorneys and business leaders as they share their collective wisdom, reveal practical and immediately applicable strategies, and answer questions that you never thought to ask during the Beyond Coping: Mastering the Art of Joyful Care Giving telesummit – designed specifically for caregivers of aging parents or loved ones who want to experience more joy in their role of a caregiver.
Are you a care giver for an aging parent or loved one?
Are the costs of care giving and other financial worries keeping you awake at night?
Are you confused about assisted living, home health care and nursing home care?
Are you worried that your aging parent or loved one has dementia or Alzheimer's Disease?
Is the 24 hour day not long enough to accomplish what you must?
Have you forgotten how to take care of yourself?
Has the joy gone out of your life?
If you answered "Yes" to ANY of the questions listed above, then you'll want to listen to Beyond Coping: Mastering the Art of Joyful Care Giving telesummit on CD's and read along with the transcripts.
All 8 Interviews

Or you may purchase each Highly Acclaimed Eldercare Expert Seperately for only $10 :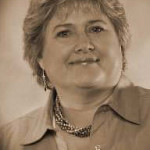 Tonia Boterf brings her experience in providing care to her own elderly loved ones through speaking engagements, her series of books: 'A Practical Guide for Identifying and Planning Home and Residential Needs of Senior Adults', 'A Practical Guide on Aging Parents and Nutrition' and 'A Practical Guide on Depression in the Elderly', life coaching and articles. Tonia is a certified life coach, a holistic health practitioner and licensed social worker with over 25 years of experience in assisting people and small businesses through major transitional issues. You can find Tonia at www.thepracticalexpert.com where she offers a free innovative Q&A system for getting your questions answered quickly, as well as affordable life coaching options on major life transitional problems through a very action oriented mode of coaching, and other services and products.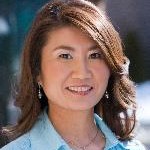 Hueina Su is a renowned expert in helping people find the missing peace in their stressful lives. She is a Certified Empowerment Coach, National Keynote Speaker, Wellness Consultant, founder of Beyond Horizon Coaching, and author of Intensive Care for the Nurturer's Soul: 7 Keys to Nurture Yourself While Caring for Others. Hueina started her first career as a registered nurse, and has more than 20 years of experience in nursing, coaching, counseling, speaking, training, sales, and small business. She specializes in coaching and training healthcare professionals, caregivers and other Nurturers, and provide them solutions for Stress Management, Work Life Balance, and Intensive Self-Care. For more information about Hueina's keynote speaking, coaching, products, FREE sample book chapters and FREE Intensive Self-Care Kit, visit www.RxForBalance.com .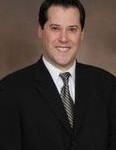 Andrew W. Mayoras is Co-Founder & Director of The Center for Probate Litigation, a division of Barron, Rosenberg, Mayoras & Mayoras, P.C. in Michigan in Troy, Michigan. He specializes in contested legal issues effecting seniors, caregivers and their families, including probate litigation; disputes involving wills, trusts, and estates; guardianships; and theft and exploitation of the elderly. Andy recently completed a book on the subject called Trial & Heirs: Famous Fortune Fights, due out this October, through which he uses celebrity stories to educate readers how to plan properly and protect their families and legacies.
Andy also writes The Probate Lawyer Family Feud Blog, which also contains celebrity and other true stories of national interest related to these legal issues. A frequent public speaker, Andy teaches attorneys, professionals, businesses and others about probate litigation topics, through presentations, print, broadcast media and social media websites. He is a graduate of University of Michigan Law School, where he met his wife Danielle, who is also a shareholder of the firm.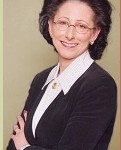 BARBARA E. FRIESNER, author of "The Ultimate Caregiver's Success System", has her own radio talk show – Age Wise Living– on VoiceAmerica.com, is the country's leading Generational Coach and expert on issues affecting the elderly and their families. In addition to her own highly regarded newsletter, she writes a monthly column for the National Association of Baby Boomer Women, her articles have been published in national magazines, she has been quoted in newspapers and magazines across the country and has been featured on television and radio. For more information about Barbara, please visit http://www.AgeWiseLiving.com. She's also on Twitter @AgeWiseLiving.
Order Barbara Freisner Interview

Danielle Miller has been a special education teacher for over 10 years, working with students of varying ages (from preschoolers to adults) and disabilities, including those on the autistic spectrum. Teaching in this field has taught her many, many things: perseverance, patience, the amazing power of the human spirit, a never-give-up attitude, the knowledge that no matter what the disability, expectations should be high and never be compromised…the list goes on and on.
Danielle loves teachingand through her years of teaching, she started branching out into workshops and presentations on team building, how to build effective relationships, goal-setting, motivating, and providing coaching to those who could not seem to break down those "mental blocks".
Order Danielle Miller Interview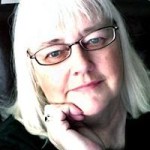 Kathy Quan has been a nurse for over thirty years, and a writer for many more. Her passions are helping others and writing, and when she can combine the two it is very exciting for her. For over three years she was the Guide to Nursing at About.com (part of The New York Times Company). In 2006, Kathy wrote The Everything New Nurse Book, and in 2009 she published The Everything Guide to Caring for Aging Parents. The Everything New Nurse Book has been so popular that in 2009, Adams Media repurposed it into 150 Tips and Tricks for New Nurses.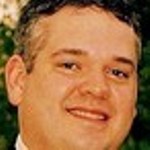 Jason Young has 10 years experience with serving seniors in several capacities. He currently works as a geriatric clinician, marketer, and speaker for a health care company and geriatric inpatient psychiatric unit. Jason has a Bachelors Degree in Social Work and a Masters in Community Agency Counseling. For more of his articles, please visit http://jasonyoung99/wordpress.com.
Denise M. Brown operates Tad Publishing Co., based in Park Ridge, Ill. Through her organization, Denise helps persons who care for an aging relative. Denise gives presentations and seminars about the caregiving exp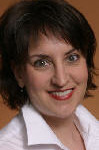 erience; created and maintains the Caregiving.com web site; and coaches family caregivers and professionals interested in working with family caregivers.
Denise is a certified caregiving coach, working with family members, professionals and organizations. As a coach, Denise helps individuals and organizations achieve goals, gain insights and plan for the future.
In addition, she is Executive Director and Founder, The Center for Family Caregivers. The Center is a non-profit organization dedicated to helping persons who care for chronically ill or disabled family members.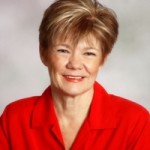 Shelley Webb, registered nurse, caregiver for her father and founder of The Eldercare Support Group. The Goal of the Eldercare Support Group is to offer encouragement, empathy, education and effective strategies to enrich your life as a care giver. You and I are on the same journey and together we can find the joy in caring for our loved one.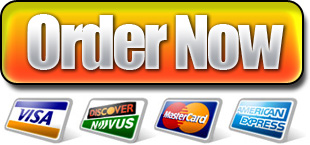 LEARN TO LOVE YOUR LIFE AGAIN
---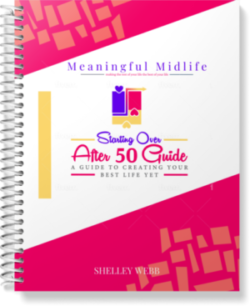 Do you feel like you need to hit the REFRESH button on your life? Download our free guide and begin to create your best life yet!