I made these Cabernet Meatball Appetizers for our Open That Bottle Night Party last month and they were delicious! Before I get to the recipe, I should probably explain Open That Bottle Night.
Many years ago, we read a romantic little book called Love By the Glass: Tasting Notes from a Marriage by Dorothy J. Gaiter and John Brecher, who were the authors of The Wall Street Journal's weekly "Tastings" column. It's a wonderful read and we've even had a friend of ours say that reading it with her husband saved their marriage!
In their column, John and Dottie were often asked by their readers when to open a certain bottle of wine that they had been saving.  Their answer became "don't wait for the occasion to drink the wine; make the wine the occasion. Thus began Open That Bottle Night which happens the last Saturday of every February!
We had 3 couples over and each of them brought a bottle of wine with a story and an appetizer to go with it. We chose a Peltzer Family Vineyard Cabernet Sauvignon and the Cabernet Sauvignon Meatballs to accompany it.
Cabernet Sauvignon Meatballs
Ingredients:
For the Meatballs:
2 lbs. ground beef
½ loaf slightly stale bread – broken up in small cubes
2 eggs
1/2 cup fresh parsley, chopped
½ cup freshly grated Parmigiano Reggiano cheese
½ cup Cabernet Sauvignon red wine – we used Fetzer Vineyards which was about $7.50 per bottle
Salt and Pepper to taste
Extra-virgin Olive oil (for sauteeing)
Chopped Parsley for garnish
For the Sauce:
1 garlic clove, chopped
4 – 5 tbsp. extra virgin olive oil
2 14 oz. cans S & W Ready-Cut Diced Tomatoes
1 cup Cabernet Sauvignon
2T brown sugar
1 cup beef broth
Basil
Salt and Pepper to taste
Preparation:
Meatballs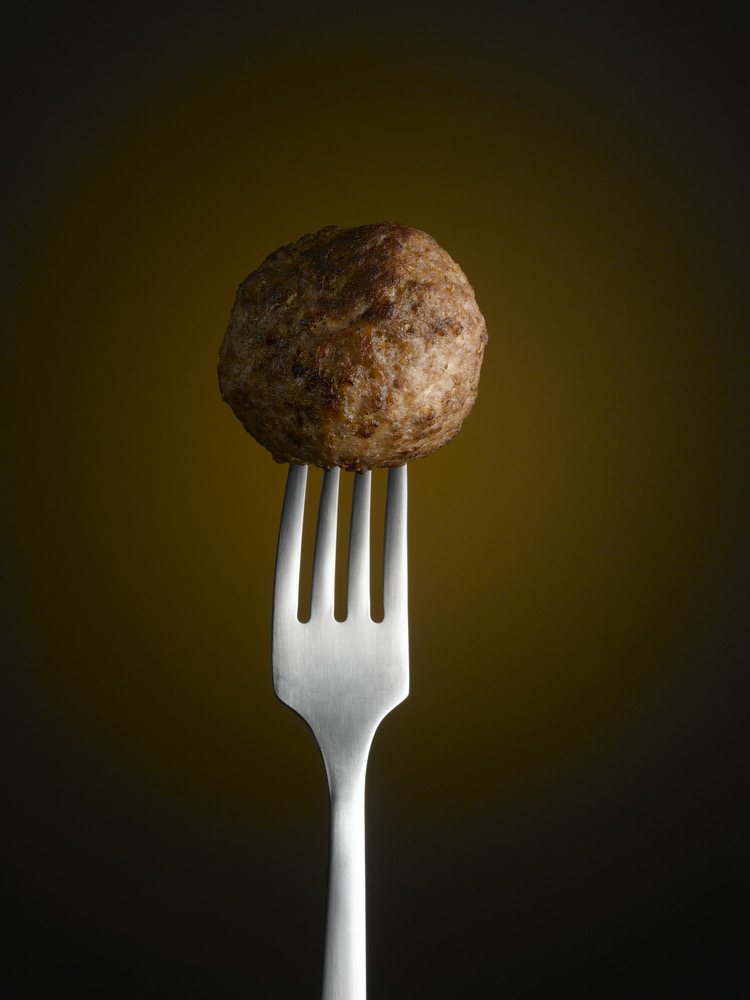 In a large bowl, add the ground beef, eggs, chopped fresh parsley and grated parmesan.
In a separate bowl, add the bread cubes and the Cabernet Sauvignon red wine and mix it all up with your hands. Make sure the bread has fully absorbed the red wine. The bread should be moist but there should be no extra wine in the bottom of the bowl. Add a bit of salt and pepper. to taste.  Remember that your parmesan cheese will add a bit of saltiness to the mix.
Add the bread and wine mixture to the ground beef mixture. Mix it all together with your hands. Make sure you have evenly mixed all the ingredients. Form into small balls.
Cover the bottom of a frying pan with some EVOO (about twice around the pan) over medium heat. Place the meatballs in the frying pan, and separate them well. Watch carefully and turn them as soon as the sides get browned. Continue until all sides are browned.
When they are fully cooked, transfer to a plate lined with a paper towel to soak up excess oil.
Sauce
In a large pot, add the extra virgin olive oil and the chopped garlic on medium heat (You can add more garlic if you want but remember, we want the cabernet to be the star of the recipe). When the garlic begins to brown, add the crushed tomatoes. Continue to crush them with a fork (or my favorite tool, Pampered Chef's Mix N' Chop) in the pot. Let the tomatoes simmer for about 15 minutes. Add the beef broth, brown sugar, and bit of salt and pepper and then your red wine. Let simmer for another 10 minutes. Add your meatballs and let simmer for another 15 minutes. Turn off heat and add basil. At this point, you can leave them in the large pot or put them in a  slow cooker if you plan to serve them that way. If plating, garnish with chopped parsley.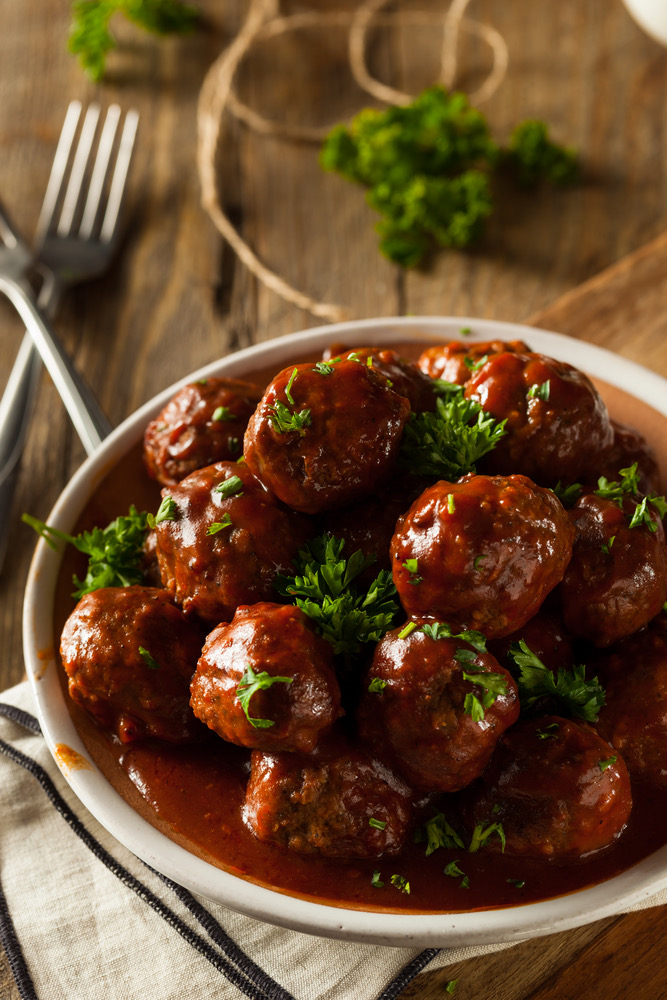 The OTBN Wine Selections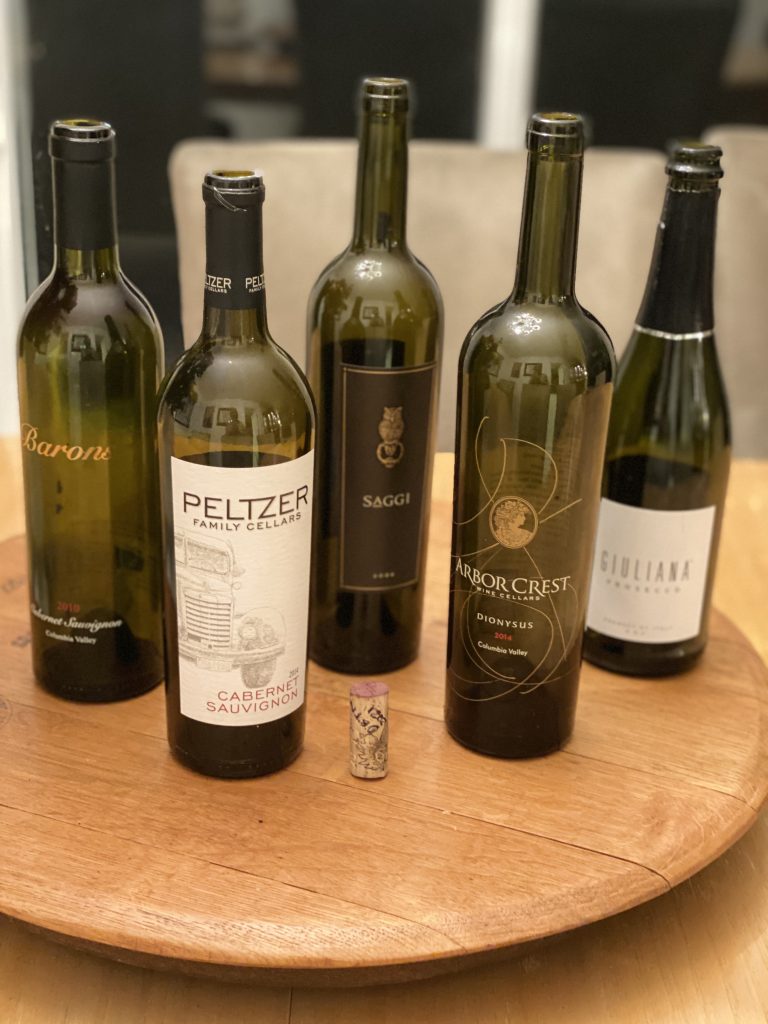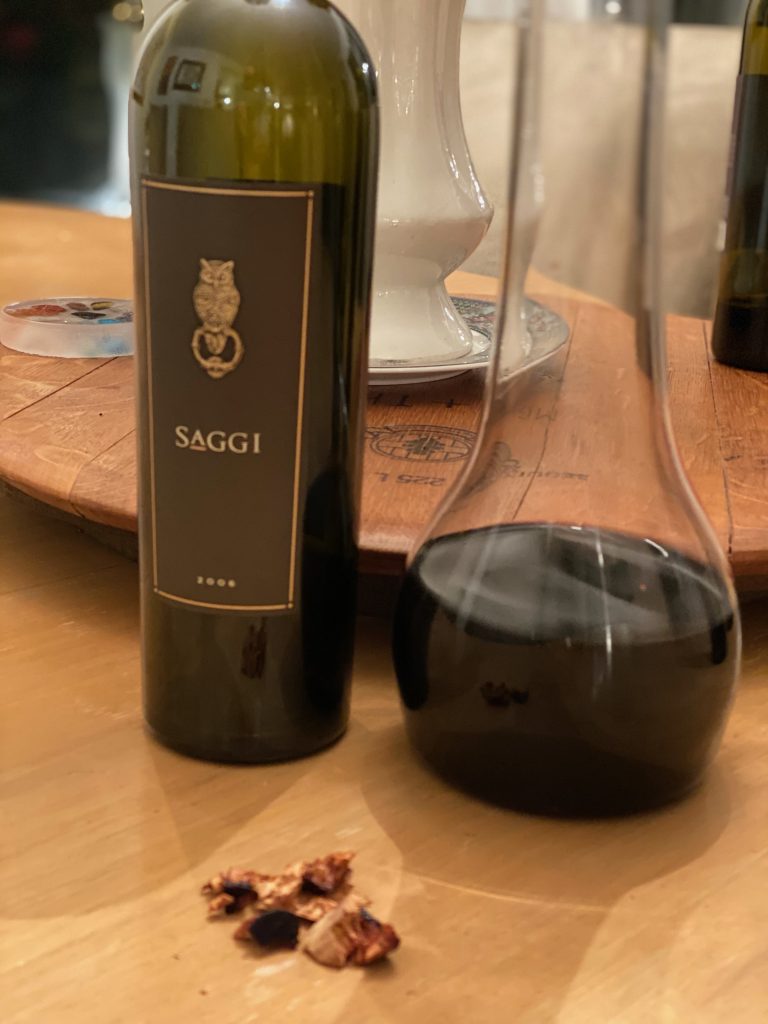 The cork in the Longshadows Saggi Super Tuscan didn't hold up well but the wine was excellent. The Longshadows line has that tendency. It was also a 2008 vintage!
Some of the other appetizers
For more information on John and Dottie's Open That Bottle Night, visit The Grape Collective.
To listen to the podcast about the evening, visit Wine Time Fridays, Episode 46.
If you loved this post, you can buy me a coffee! 😉
LEARN TO LOVE YOUR LIFE AGAIN
---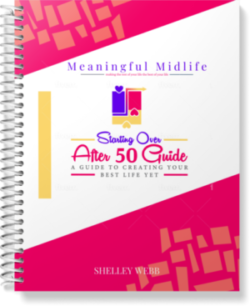 Do you feel like you need to hit the REFRESH button on your life? Download our free guide and begin to create your best life yet!