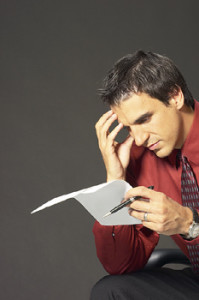 According to Geoff Bernhardt, an elder law attorney in Portland, Oregon, a recent article in US News & World Report states that "more than 50 million family members provide more than 300 billion a year in uncompensated care to family members."  This care is frequently provided by an adult child who has either moved back into the family home, or has moved a parent or loved one into their home in order to provide care for the family member and avoid assisted living placement and/or 24 hour contracted in-home care.  Mr. Bernhardt defines this adult child as the "caregiver child".
Over time, the caregiver child  frequently finds the necessity to leave the work force as the labors of care giving become too time consuming and/or stressful.  Vacations and sick leave had been utilized when a parent was hospitalized, leaves of absence were taken during extended illnesses and recovery of their loved-one.   I have noted on many forums, adult children asking advice on whether or not it was fair to use their loved one's funds to help ease the financial burden that care giving  often causes.  As the aging population in the United States increases, more and more workers in their "sandwich years" are finding it necessary to leave the work force.
None of us feel comfortable accepting payment for caring for our parents or loved ones.  After all, they cared for us as we grew into adulthood; shouldn't we be there to care for them too?  We would all love to be in a financial position to provide such care without compensation, but the truth of the matter is, most of us are not in that position.  Most of us need some kind of an income to support ourselves and our family.
When a caregiver leaves the work force to care for an aging parent, they are giving up many things: an income, of course, health insurance, social security contributions (which will cause a reflection in their own social security benefits later in life), employer contributions to their retirement plan, and the chance for advancement in their career.  In addition, there in an increase in food, utility, and fuel costs in the caregiving home.
Elder law attorneys are recognizing this fact and are beginning to address the issue of compensation for the caregiving child as they work with  aging parent to have their affairs are arranged.  A parent will often suggest that a caregiving child be left an additional bequest in his or her will in recognition of the services that he/she provided.  Mr. Bernhardt and Mr. Wytychak, an elder law attorney in northern Idaho state that this is not a good idea for several reasons.
First of all, with the high cost of long-term care, there is no guarantee that there will be any funds left over to pass along.
Secondly, an unequal bequest may cause jealousy amongst the other siblings who would receive less and who often can't comprehend the stresses and financial burdens of caregiving.
Thirdly, if one is working towards "spending down" so that Medicaid will be available for additional long term care, " gifts" are not allowed to be given to ANY child (except by trust to child with a long-term disability), without penalty.
Therefore, the best strategy is to set up a caregiver contract between the infirmed parent and the caregiving child, drafted by an attorney who represents the elder and reviewed by an attorney who represents the caregiver (although the latter is not necessary).  The agreement details all services that the caregiver will provide, which costs may be charged to the elder (medications, personal toiletries, gifts to grandchildren, etc), and the amount of compensation.
The contract is very useful because it is evidence that the payments from parent to child are not gifts and therefore cannot cause a penalty when applying for Medicaid.  It is also an attempt to reduce friction between family members because the parent is clearly stating their intention. (Friction often still exists, though, because, again, the siblings do not see the day to day activities of the caregiver.)
When a caregiving contract is put into place, the caregiver who is receiving the compensation, must supply a financial report to the courts once a year in order to show that no additional monies are being removed from the infirmed parent's account.  This accountability is actually a benefit to the elder, as well.
In the experience of most elder law attorneys, parents realize that they are asking a lot from a caregiving child and are greatful for the care that they are receiving (although many times they lose the ability to say so).  You must NOT feel guilty.  If you are caring for an aging or infirmed parent, please consider consulting a reputable elder law attorney for advice on how to proceed.
LEARN TO LOVE YOUR LIFE AGAIN
---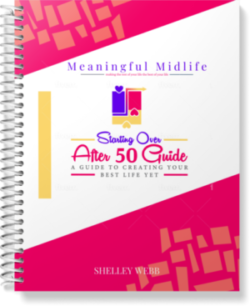 Do you feel like you need to hit the REFRESH button on your life? Download our free guide and begin to create your best life yet!