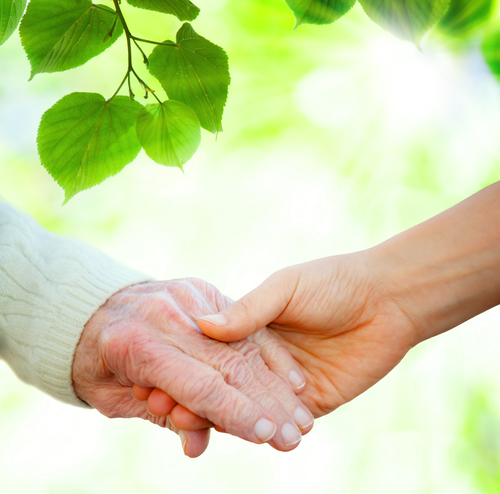 We asked our Caregivers Connect Facebook group what their best tip for new caregivers would be and we received over 120 answers!  We were not surprised to see that "have patience" was a popular answer and while many offered the advice that "caring for yourself " is important, some admitted that they don't always have time or can make time for themselves. And naturally, many also encourage relying on your spiritual beliefs.
Here are some of the other responses:
R.S. – rest when you can.
Melissa M. – Stay Strong! What's ahead will be challenge. But you will learn to take it one day and night at a time.
P.J. –  Learn to take DEEP breaths before you speak when feeling agitated, or are at the end of your rope! It's SO hard to do but it makes it easier to live with yourself with less guilt and/or regret!
S.T. –  Get out the baby pictures to take a troubled mind to a different time.
K.S. – Think about having services in place for respite for you if you are caring for a close loved one 24/7.
T.D. – If [caring for] a parent, don't take it all on yourself if you have siblings! They promise to help but, then how soon they forget!
S.F. – Crockpot meals cook while you sleep.
P.S. – Sneak in a nap!
K.S. – Don't take everything so seriously – enjoy a laugh too!
D.H. – Try to do something just for you on a regular basis and start it from the beginning of your caregiving so the one you're caring for learns to accept it as normal.
A.U. –  As hard as it can be… stay out of family drama and hating.
L.R. –  Rest whenever you get a chance.
S.T. – Don't expect very many people to step up to the plate & help. Many cannot or will not . If you do ask for help, be clear and concise, as others do not have a crystal ball.
D.F. –  Chair alarms!
S.B. – As scary as it is, check out hospice sooner than later.
A.D. – Read up on the medications they take. Some have many side effects.
C.M. – Respect
C.A. – Don't lose your sense of humor.
F.R. – Remember to treat them as you would like to be respected and honored as an individual.
S.P. –  It may be a long road but this too shall pass.
J.E. –  Learn as much as you can about the illness.
N.H. – Keep "Love" in your heart
H.P. –  Be patient & kind and just remember you could be in their situation one day.
M.B. – Don't be too hard in yourself. There will days when you feel like you missed the mark. You don't have to get it right every time.
H.M. – Ask for help.
C.B. – Look for any tool that might assist you in this new endeavor.
V.W. – Learn how to manage your stress.
P.D. – Learn everything does not have to be done in one day.
S.B. – Have a back-up for the times you will need to take a break.
K.B. – Remember you are worthy. You are worthy of rest, meals, [and] breaks to renew your energy. When the peanut crew shows up to tell you how it should be… remember you are the one left standing as they pack into their ride to head home. Not everyone can do what you are doing. Nor are they meant to.
C.C. – Take nothing said to you in the fog of dementia, personally.
R.L. –  Don't miss Dr. appointments or dental appointments [for yourself].
M.E. – Don't be afraid to ask for help. Acquaint yourself with the resources available in your area: ie social services, home health options and support groups. Fear isolates us; courage unites us.
S.F. –  Belonging to a group like this is wonderful to bounce of ideas like this and share information, resources etc.
What would your best tip for new caregivers be? Leave a comment below to let us know.
PS – If you're interested in joining our Caregiver's Connect Facebook group, you can find it here.  It is free and is open to all caregivers.
LEARN TO LOVE YOUR LIFE AGAIN
---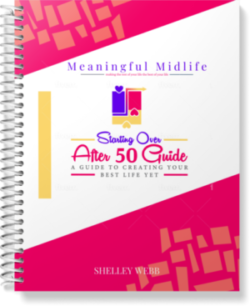 Do you feel like you need to hit the REFRESH button on your life? Download our free guide and begin to create your best life yet!