Caring for a Senior After an Injury
by Jared Pennington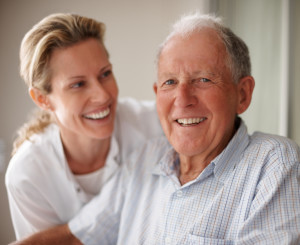 Understanding the realities
For many seniors, the fear of a fall is a daily concern. In a study conducted by the National Institute of Health, it was determined that by age 70, patients who fall at ground level, or from a standing position, are three times more likely to die than younger people with similar injuries.
Unfortunately it is also true that a senior citizen who suffers from a traumatic injury is at increased risk of losing their independence. In some cases this is due to their body's inability to recover, either mentally or physically. In some cases it is largely due to the fear of another fall, which is reported by up to 60% of patients who are treated.
Poor nutrition and preexisting illnesses can also lead to dizziness or light-headedness, which can then lead to a fall, and decreased bone density means that the consequences of a  fall are likely to be more severe.
Some of the more common medications prescribed to seniors can also exacerbate the problems caused by an injury. For example, a large number of seniors are prescribed warfarin or the generic Coumadin to prevent blood clots, which means that if they begin to bleed, either internally or externally, it is more difficult for their bodies to stop the bleeding on their own.
These realities make the post-hospital care that injured seniors receive even more important, and also increases the importance of the prevention of further falls or injuries. For family members and others who provide elder care, knowing the dangers and the appropriate steps to take for a speedy recovery is critical.
Preparing the home
Statistically speaking, the most dangerous room in any home is the bathroom, and whether you're trying to prevent an injury or make the recovery process easier, some adjustments will likely be necessary. All of those easy to clean surfaces are also hard and slick, and installing items like a grab bar or shower chair will make a serious fall much less likely. (Editor's note: If there is a towel rack within reach rather than a grab bar, a senior WILL use it and it [and the senior] will come crashing down.)
Removing rugs and clutter from all pathways and taping down any cords will also make your home a safer place. If the home has more than one level, do whatever you can to make it unnecessary for the older residents to use the stairs. Bringing shared family space and bedrooms down to the first floor will make quick trips to kitchen and daily coming and going much less treacherous for residents with mobility issues, and it will also reduce the risk of falling.
Knowing the recovery process
Recovering from an injury can be a difficult time for anyone, but for seniors there are added considerations. After breaking a bone, almost all geriatric patients will be admitted to the hospital, and most will require surgery and rehabilitation. For a senior who suffers from a traumatic brain injury, release to a skilled nursing home or other adult care facility where they can be constantly monitored is likely.
If the patient is going to stay in their own home, making the appropriate changes to the house will be very important. Installing a raised toilet seat will reduce the strain put on a broken hip and make standing up much easier. Helping to keep track of diet and exercise, doctors' appointments, and other day to day activities will be important when caring for a person who has suffered from traumatic brain injury. This will both ensure that nothing important gets forgotten, and give the caregiver an opportunity to monitor any changes in mental function.
The care provider should be especially attentive to medications after an injury. After a broken bone, there is an increased danger of blood clots forming, and these can lead to stroke or pulmonary embolism. Keeping up with anti-coagulants will be especially important. For patients who have suffered from a traumatic brain injury, there are some medications that can actually slow down recovery. Write down all instructions given by the medical provider to be sure that nothing is missed.
Whether dealing with a hip fracture or traumatic brain injury, keeping a return to independence as one of the primary goals is critical. Many seniors never fully regain their mobility and independence after a major injury, and making sure that the elder care provider is working toward that end will help injured seniors to know that it is possible, and to achieve it again.
Author Info:
Jared Pennington is a freelance writer who began to educate himself about elder care issues after his mother suffered a serious fall. He currently writes for Just Home Medical, which supplies bathroom safety aids for injury prevention and recovery.
LEARN TO LOVE YOUR LIFE AGAIN
---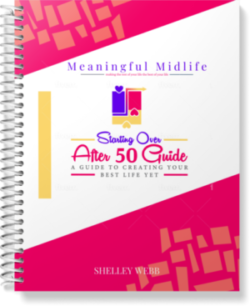 Do you feel like you need to hit the REFRESH button on your life? Download our free guide and begin to create your best life yet!