"In daily life we must see that it is not happiness that makes us grateful, but gratefulness that makes us happy."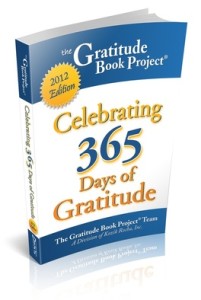 ~Brother David Steindl-Rast
"Develop an attitude of gratitude, and give thanks for everything that happens to you, knowing that every step forward is a step toward achieving something bigger and better than your current situation."
~ Brian Tracy
I can't say that 2011 has been my best year of life.  The other day, I thought to myself "I cannot WAIT for this year to be over."  But really, what is going to happen to make my life better by just the turning of the date on the NEW calendar?
Because of the way my year has been going and because I have noticed a return to the process of being grateful, I began writing in my journal each night a list of things for which I was grateful.  Some days it was difficult; some days were easy.
As I began doing this, I realized that I have not been very good at expressing my gratitude to the people who needed to hear it.  Often I was too self-indulgent, or ego-centric to even think to do it!  And sometimes I was just plain "too busy".
I needed to change my attitude about gratitude !
This is one of the reasons I became involved with The Gratitude Project – Celebrating 365 Days of Gratitude.  I am pleased to be one of the featured authors in this inspiring work and I'm so excited that it is being launched TODAY!  In the book, I share not 1, but 2 stories…one about caregiving for my father and one (oddly enough) about why I'm grateful for my EX-husband (WHO would write about that?)
You can find out WHY I wrote these stories by getting your own copy of The Gratitude Project and read all of the 363 other inspiring stories, as well!  It would also make a lovely gift, especially in this economy when everyone could use some uplifting stories.
Today is our official launch day and because of that, I am hoping that you will consider purchasing the book today because we are trying to make it to the Amazon Best Seller's list!
Our net proceeds from retail sales are proudly donated to:
Feeding America
Women for Women International
American Society for the Prevention of Cruelty to Animals (A.S.P.C.A.)
I would love if you would purchase one or two of the books to use for yourself or as gifts for your family and friends!
PS I know that some caregivers would like to write a book of their own, maybe a memoir on caregiving or about the loved one for whom you care.  My editor is offering $500 worth of gifts to help write and publish your book if you buy The Gratitude Project AND My Favorite Christmas Memories today. (When you buy both, there's a discount AND you get free shipping.)
More details can be found here!
LEARN TO LOVE YOUR LIFE AGAIN
---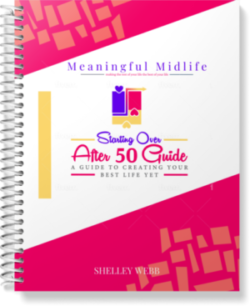 Do you feel like you need to hit the REFRESH button on your life? Download our free guide and begin to create your best life yet!