I just received a letter from Allison Martin of the Zeno Group which has in its line of items, the Tena group of incontinence products.  Because November is National Caregiver's Month, they are sponsoring a sweepstakes that will award 40 lucky winners a night out.  Her letter and how to enter the sweepstakes are below (Or you may click on the photo above).
"Caring for a family member or friend can be deeply rewarding but also very challenging, and tiring! With only 24 hours in each day, it can be difficult for many caregivers to find time to take for themselves after they have managed their many daily responsibilities. In celebration of National Family Caregivers Month, TENA wants to take the nation's caregivers out for a relaxing night on the town.
In support of the 50 million family caregivers who work tirelessly to provide quality care for their loved ones , TENA is proud to announce its first "Caregivers Night Out" sweepstakes. From October 19- November 24, caregivers from all over the nation can enter to win $100 to spend on an evening out at their favorite Olive Garden ® or Outback Steakhouse ® family of restaurants. Over 40 winners from across the U.S. will be announced on November 30th.
To enter, caregivers can visit www.tena.us/looking-after-loved-ones  and share a tip or piece of advice about caregiving with others, which may be featured in future TENA emails or on the web site."
That's all there is to it.
Good luck, everyone !
LEARN TO LOVE YOUR LIFE AGAIN
---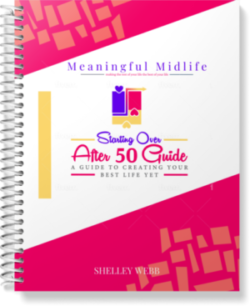 Do you feel like you need to hit the REFRESH button on your life? Download our free guide and begin to create your best life yet!