Earlier this week, CureClick, for whom I am an advisory board member, introduced a new type of trial set called called Digital Trials. This type of trial is important because it takes away the geography challenges of so many of the other trials being conducted. Digital trials will potentially allow researchers to enroll more study participants and gather data from a wider geographical base. People may be more willing to participate when they can do so from the comfort and convenience of their own homes.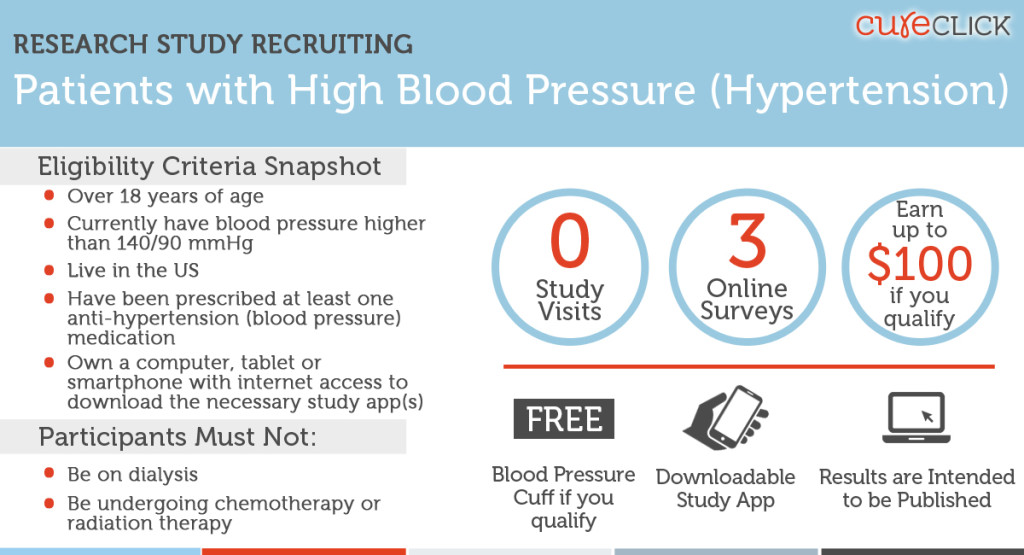 The first study being launched is for people with high blood pressure (hypertension). It is being conducted by The Brigham and Women's Hospital/Harvard Medical School and AchieveMint.  It includes a free blood pressure cuff to take readings. It does not include medication, and there are no live visits. Participants who qualify need to simply take 3 blood pressure readings with the supplied blood pressure cuff and answer 3 surveys over the 12 weeks of the trial. They can earn up to $100 for their participation.  The only requirements are that the participant must be over 18 and living in the U.S.; their blood pressure must be higher than 140/90 and they must have been prescribed an anti-hypertension medication. Because the study takes place online, they must own a smart phone, tablet or computer. Participants may not be on dialysis or any type of chemotherapy or radiation therapy.
In the United States, about 77.9 million adults suffer from high blood pressure. That's about 1 out of every 3 people. If you feel that participating is right for you, sign up here to see if you qualify. If you have any questions, don't hesitate to ask.
Disclaimer: I am being gifted an Amazon gift certificate for posting this announcement. I believe in the power of clinical trials and that they are another  way to help to find cures for the diseases inn our society.
LEARN TO LOVE YOUR LIFE AGAIN
---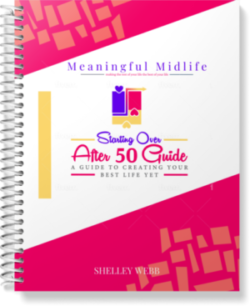 Do you feel like you need to hit the REFRESH button on your life? Download our free guide and begin to create your best life yet!