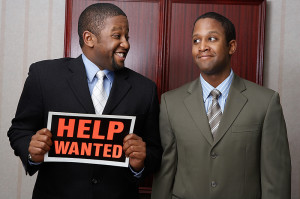 " Do you feel like you're doing it all? Do you spend most of your time and energycaring for your parent while your siblings continue to take vacations, sleep late on the week-ends and pursue personal interests?  Are you sacrificing your own health and sanity to be a caregiver while your brother, sister, spouse or other family members rarely lift a finger to help? Are you sick of going it alone?" – a quote from The Caregiver's Survival Handbook
In less than 2 weeks, I am planning to attend Camp ReCreation in Orange County, a camp for developmentally disabled "kids"/adults. My daughter, Katie and her great friend, Meghan are co-directors of this camp and I will be serving as one of their camp nurses.  It was one of the scariest experiences that I attempted but turned out to be incredibly rewarding. You cannot attend this camp without coming away with a whole new attitude on life.  This is an experience I don't want to miss, especially because it involves both my kids (my son AND his girlfriend will be camp counselors) .
Anyway….while I'm away, I need someone to take over care for my father as he requires medications, oxygen and due to his dementia, cannot be left alone .  I was hoping for family support but have not received it.  One sister cannot do it because it will cost her $30.00 a day to have someone care for her cockatoo while she is away.  One sister has not even telephoned my father for over a year, so her help is out of the question.  My mother (who is still married to my father) is afraid of flying (and probably would decline even if she were not).  SIGH
My only solution is to hire his respite worker (because he is familiar with him) at $100 a day, hire a nurse to come out to administer medications twice a day at a cost of approx $240.00 a day.  I'll need to provide food for the respite care worker (as well as my father, of course.)  The daily cost of his care will be approximately $375 per day.  I'm not quite sure who is expected to pay for this care because I receive a monthly salary from my father's estate to care for him (which is certainly not equivalent to the amount it will cost to care for him while I am away).
Another possibility is to place him in an assisted living facility for the time I'm away but this will only upset him, increase his dementia and cause me to worry the whole time I'm gone – not worth it.
In the 4 years that I've cared for him, I've never taken a vacation.  Care giving is a full time job; one would think that it came with vacations but we all know that  it doesn't.
If I had it to do over again and if I knew that I was going to end up the sole care giver, I would have done things differently from the start.  Even though I think my family is more disfunctional than most, I think there are things that could have been done.  If you have family, there are things that you can do now to prevent yourself from "going it alone".
First of all, call a family meeting.  If your family is spread throughout the country (or world), try to have a conference call.  Do this as soon as possible after you become aware that your parent or loved one needs help.  If you don't, then your family will get used to you handling the entire care giving process yourself.  They may also think that you don't want their help.
In the meeting, set an agenda, set rules, give everyone time to talk and be specific about what you need.  Avoid saying "I wish you would help".  Instead say,  here is what needs to be done; here's what I need; here's when I need it.
If your loved one needs limited care, consider having one of your grown children stay with him/her.   You know the old saying: grandchildren and grandparents have a common enemy (you).
Set a calendar and fill in all the slots where you will need help.  This will include weekly appointments, senior discounted shopping days, your own family vacation, your sister's reunion, etc.  Then send out the calendar for the upcoming month to each family member so that they will be aware of when they are needed.
If you feel that you need help with your family meeting, there are geriatric care managers located throughout the country who will help your family to explore possible future needs and choices.   If you feel that your family needs MORE than a care manager, there are now eldercare mediators who specialize in dealing with families who have conflicts arising from eldercare needs.  This seems to be an up and coming (and much needed) specialty.  You may not be able to find an eldercare mediator in every state but you might start with a search over the internet.  If you ever need one, don't hesitate to contact me; I have a few names.
Some siblings just won't and DON'T help.  If you have tried everything or if you feel your sibling/family relationships are beyoned repair,  just need to let it go and find a different solution.  You're not going to be able to change the situation and it's only going to cause you more stress.  In my case, it's absolutley no use asking for help from my middle sister.
Sometimes siblings and family members who refuse to help have a good reason for doing so and it may be one that is unbeknownst to you.  It may be anything from believing that your care recipient belongs in a nursing home instead of at home, to having been verbally abused by that parent as a child.  We don't know; we can't judge; we must just do our best.
When we cannot count on our family for help, we must learn to utilize professionals.  When the costs are prohibitive, there are certain programs available from your local Area Agency on Aging that provide respite hours including overnight hours.
You might also speak to an elderlaw attorney to determine if funds from your care recipient (if there are some available) might be used for respite care, because if you cannot take care of yourself, you will not able to take care of your parent or loved one effectively.
LEARN TO LOVE YOUR LIFE AGAIN
---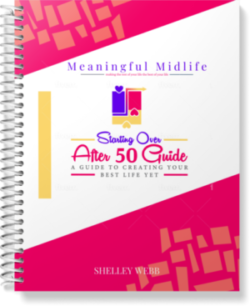 Do you feel like you need to hit the REFRESH button on your life? Download our free guide and begin to create your best life yet!