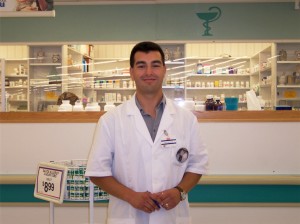 It's important to sign up for Medicare Part D when you enroll yourself or your loved one in Medicare.  But it's also important to compare the various Medicare Part D plans so that you can ascertain that:
1. the medications being taken in your home are covered by that plan and
2. whether or not you could receive even further discounts by choosing one plan over another.
According to Dan Luce, director of pharmacy affairs for Walgreens Pharmacy, "It's important for everyone to be able to afford the prescriptions they need, and with recent changes to Medicare and other programs under health care reform, it's critical for beneficiaries to fully understand their options and ways to make their health care dollars go further" .
It is often overwhelming to even open the giant book of information provided when applying for Medicare Part D.  I remember attending a gathering with my father that was sponsored by one company's Part D plan and coming away with a headache!
Fortunately, the Medicare Part D Plan Finder on the Medicare.gov website is an easy place to go to compare the costs of medications in each plan. Once there, you will enter your zip code, the medications that you or your loved one is taking and it will provide you with some good information on which particular part D plans might be best for you.
For more in depth information on Medicare Part D Plans, sign up restrictions, the donut hole, and more, please see my article here.
Below is  an excellent infographic provided by Walgreen's that explains some findings from a recent survey regarding beliefs about Medicare Part D.  Clearly, more accurate information needs to be provided to the consumer so that they are able to make the best choice for the  circumstances in their lives.
Are you surprised by these survey results?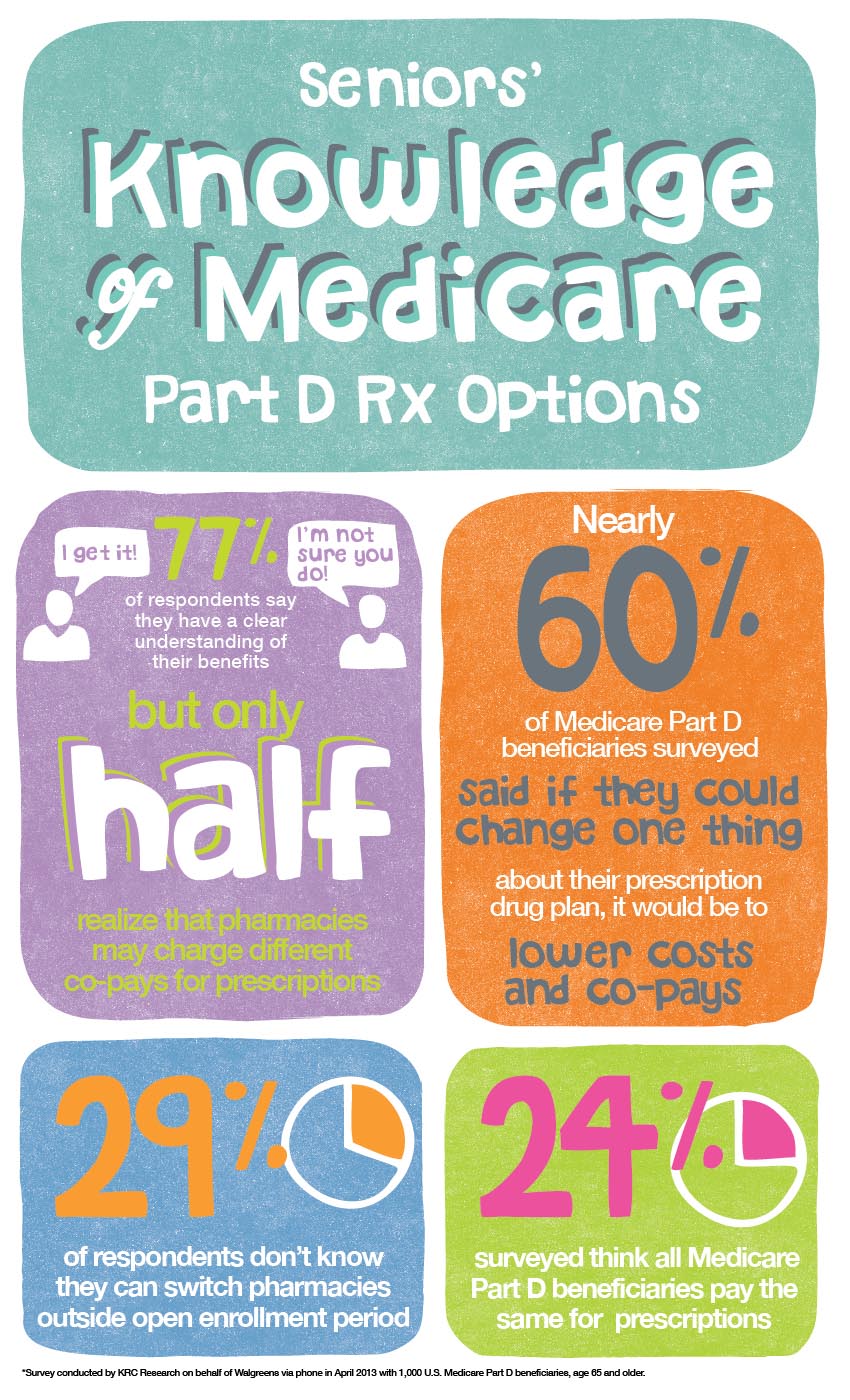 Thank you to Walgreens, who has provided editorial sponsorship for the writing of this article.  Walgreens  is in the network of hundreds of Medicare prescription drug plans and participates in the preferred networks of four national Part D sponsors. They offer savings of up to 75 percent on prescription co-pays over select pharmacies for a number of plans in which they are a preferred pharmacy so that is why we felt it was important to bring you this information.
LEARN TO LOVE YOUR LIFE AGAIN
---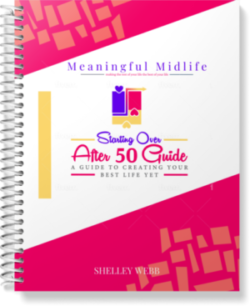 Do you feel like you need to hit the REFRESH button on your life? Download our free guide and begin to create your best life yet!