I've never been on a cruise before and when offered the opportunity to sail to Alaska on a ship where Oprah Winfrey would be sailing too, how could I say No?  Several of the O Mag Insiders were equally as excited and 10 of us began planning for what would be an amazing journey. (Let me say here that we were not gifted the cruise; we paid out-of-pocket and trusted that it was part of our year of adventure and was meant to be). It was!  I was gifted with amazing fashions by Chico's and a great travel backpack from Lug.
On this Share the Adventure cruise, a collaboration between O, The Oprah Magazine and Holland America Line,  were several of the magazine staff including Gayle King, editor-at-large, Lucy Kaylin, editor-in-chief, Jayne Jamison, SVP and publisher, Adam Glassman, style director, thought leaders from the Super Soul 100, authors Glennon Doyle and Elizabeth Strout, musician India Arie, and yoga with Sarah Ivanhoe.
Before the cruise even began, the 10 of us found out that we would be invited to a cocktail party with Gayle King and HAL Captain Werner Timmers, and that Chico's would clothe us!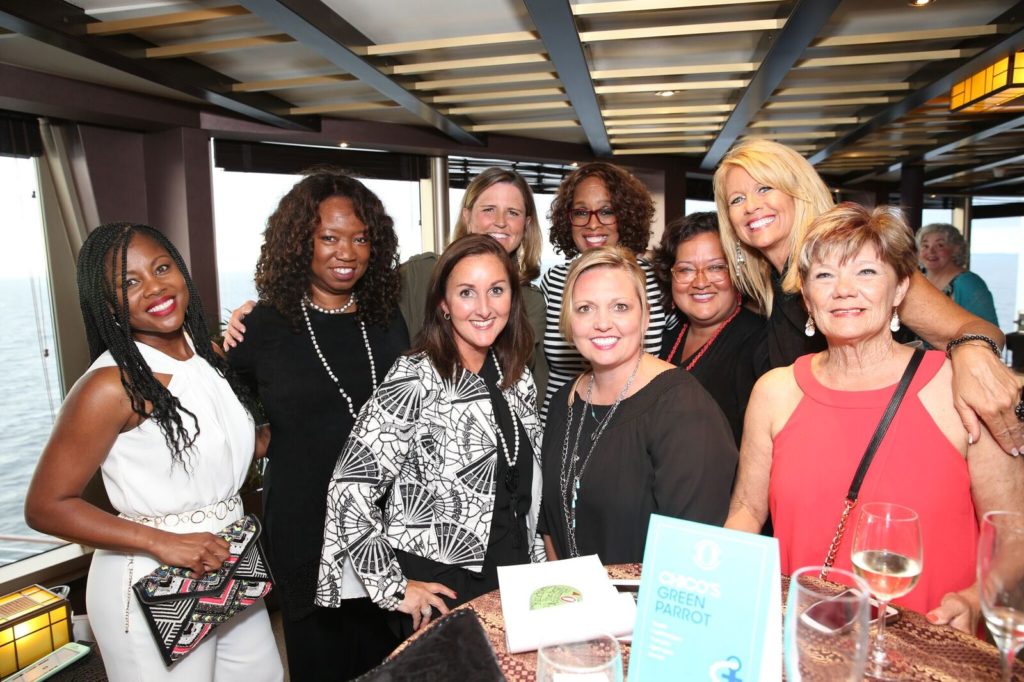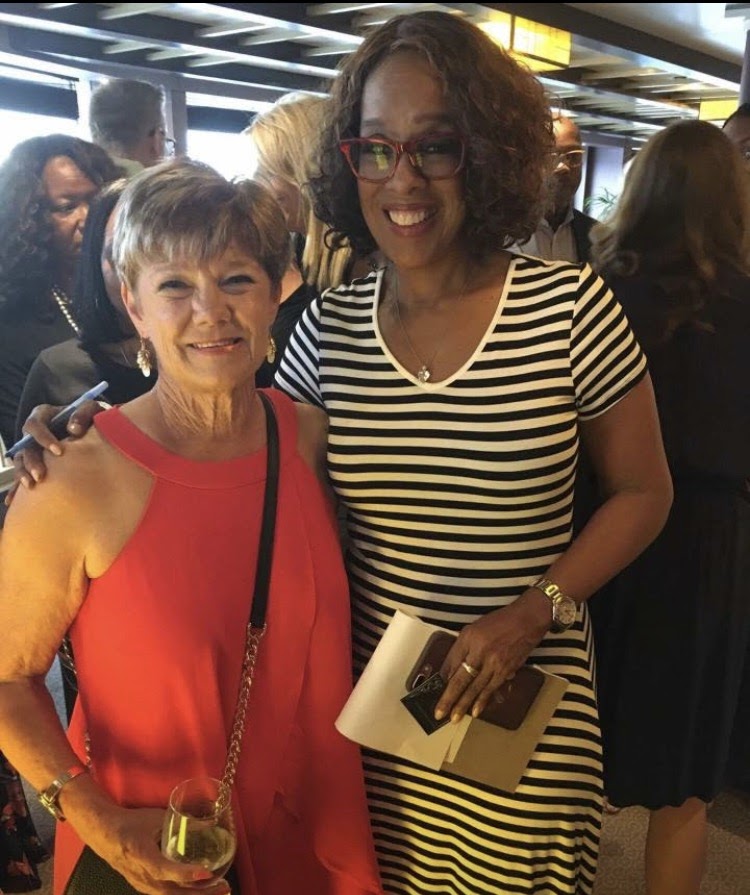 Then we learned that we would be models in Adam Glassman's Love That! style show featuring fashions by Chico's. The fact that Adam Glassman would personally style us and that we were able to keep the clothes was icing on the cake!! Or it might have been the cake itself, I'm not sure!!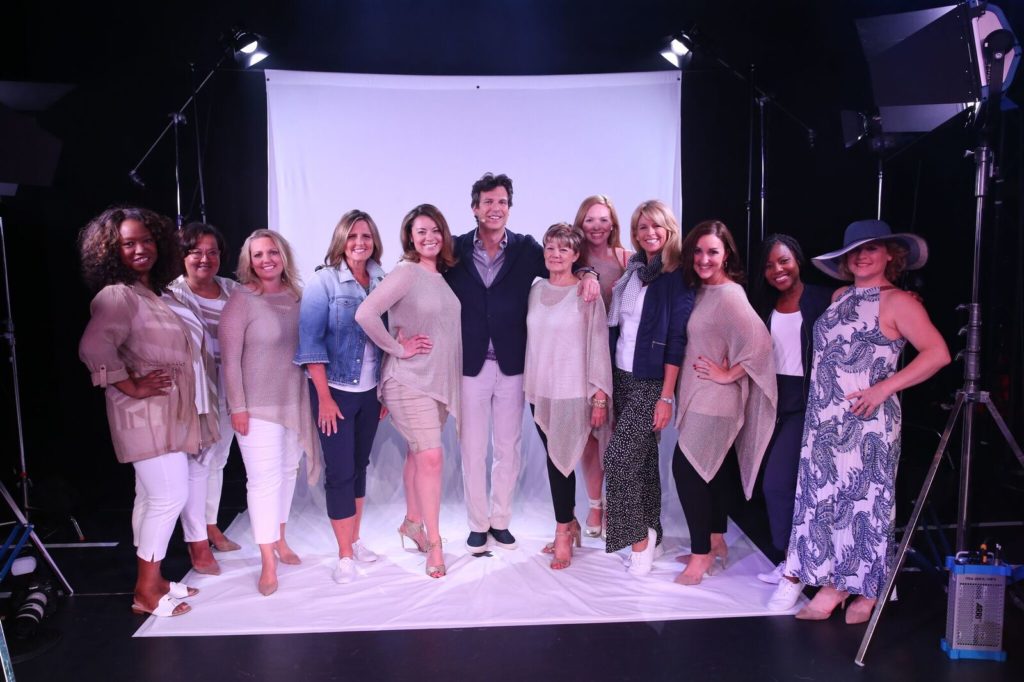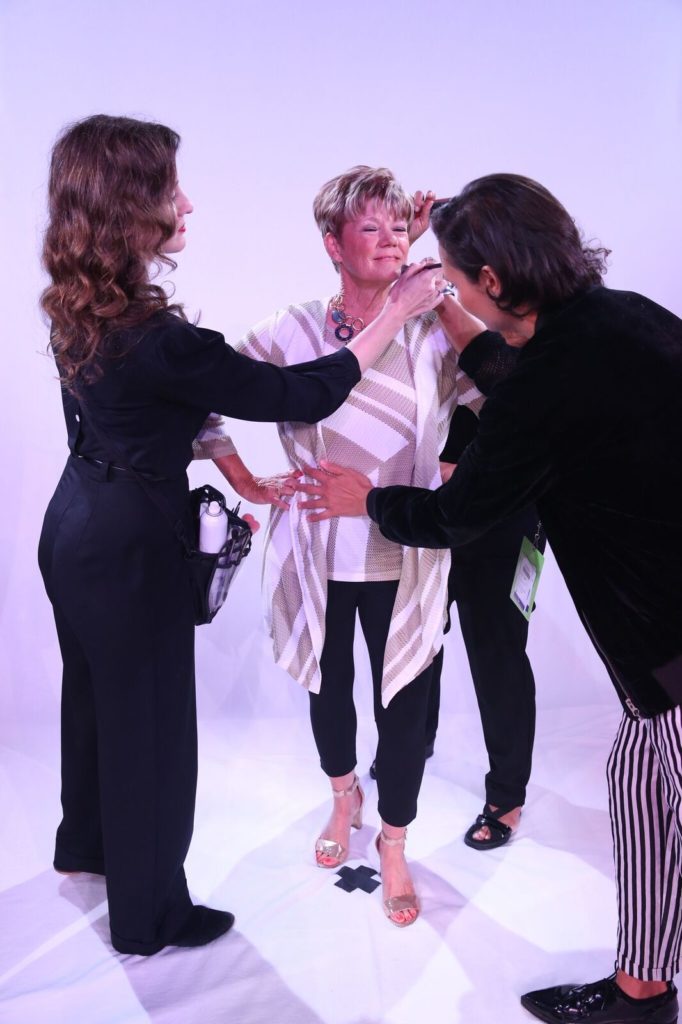 Of course, there were actually destinations involved with this cruise. We stopped at the Mendenhall Glacier and Nugget Falls about 12 miles from Juneau.  People who have visited before and see this photo comment that the glacier is getting smaller.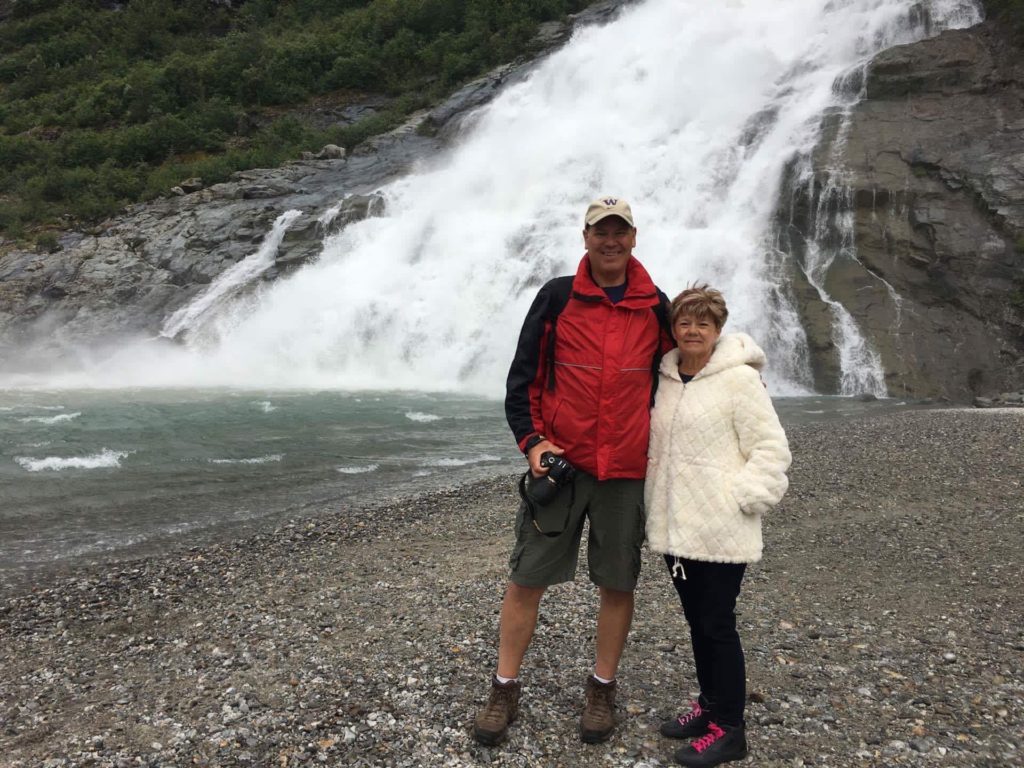 One of our favorite stops was Ketchikan, the southeasternmost city in Alaska.  It's a very quaint and colorful village with lots of totem poles and a stream where salmon spawn and was known as a red-light district in the early 1900s. Be sure to take the elevator car up to the top and visit the "Married Man's Trail" where men used to sneak away when visiting the brothels.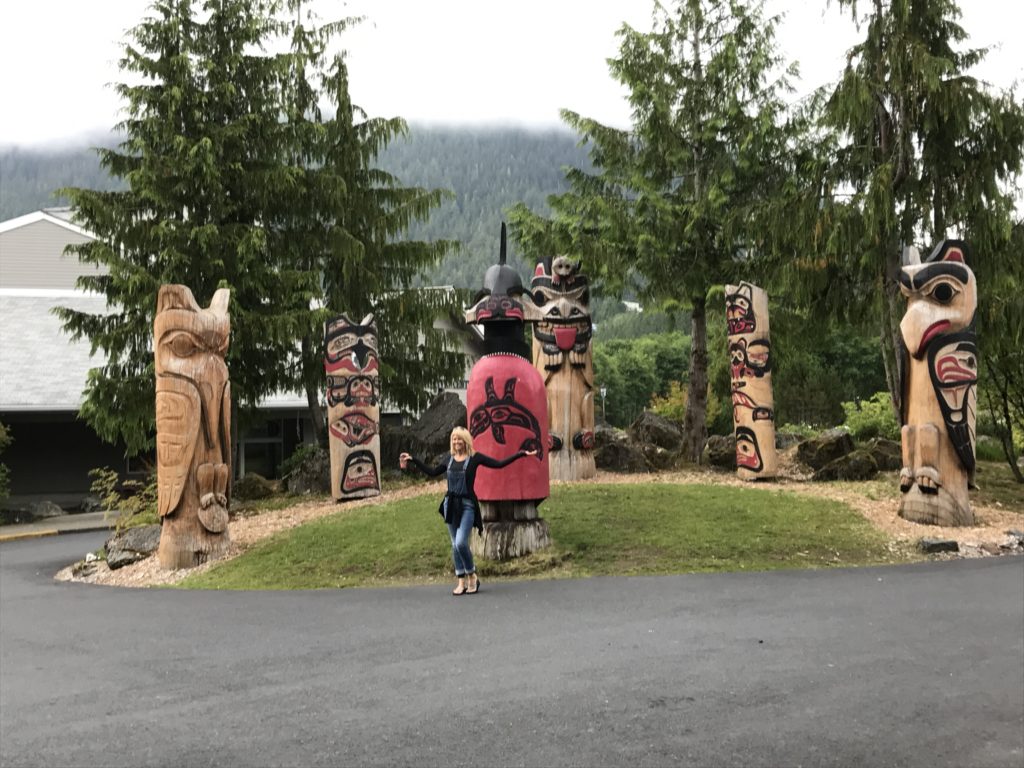 Glacier Bay is what most everyone came to see.
There are so many things to do on a cruise!  Hollywood Game Night was lots of fun! Here, Gayle King and Holland America Line president, Orlando Ashford have 60 seconds to make their move.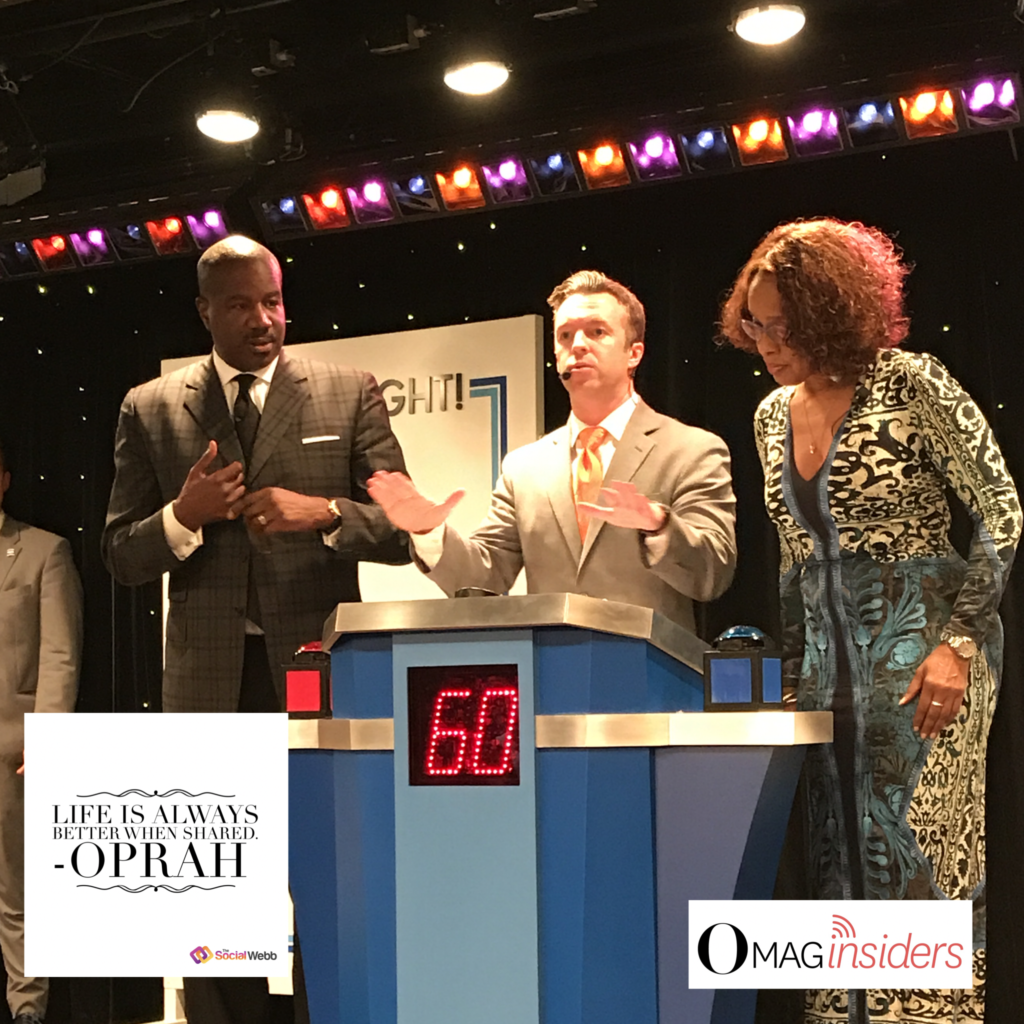 One of the things I liked most about this cruise was the opportunity to meet with authors and Super Soul 100 celebs.  Elizabeth Strout and O Magazine book editor, chat about Elizabeth's book "Anything Is Possible", an Oprah Book Club selection. Holland America Line will now feature Oprah Book Club selections on all its cruises.
And of course, the reason we all signed up for this cruise: a Conversation with Ms. O.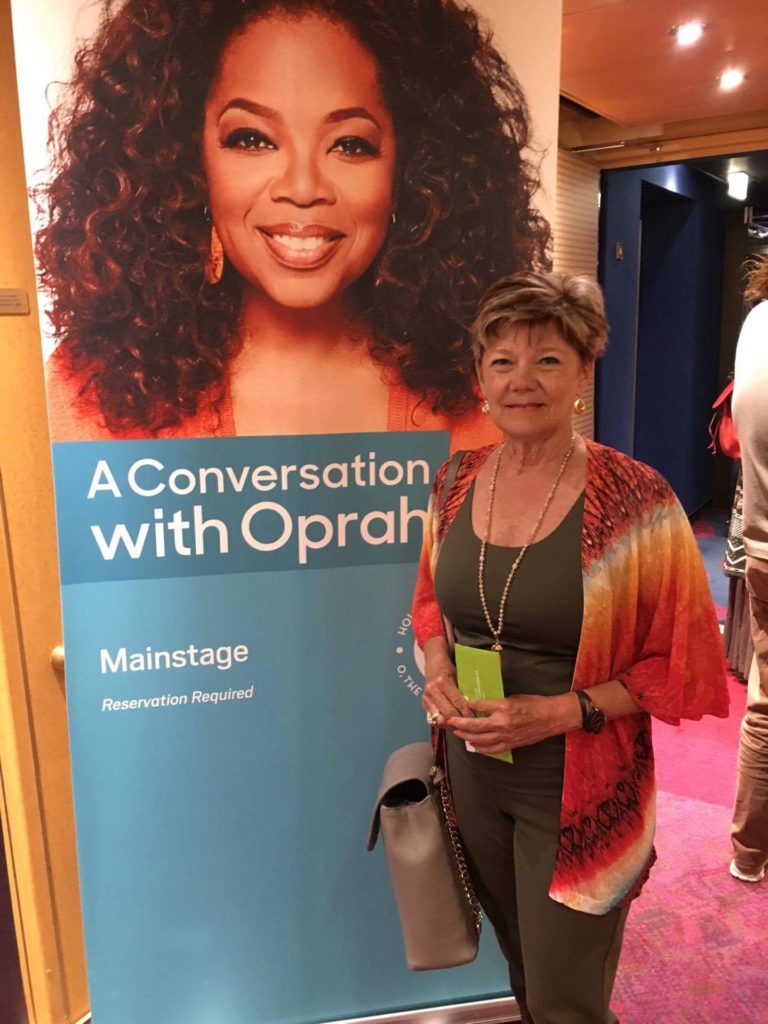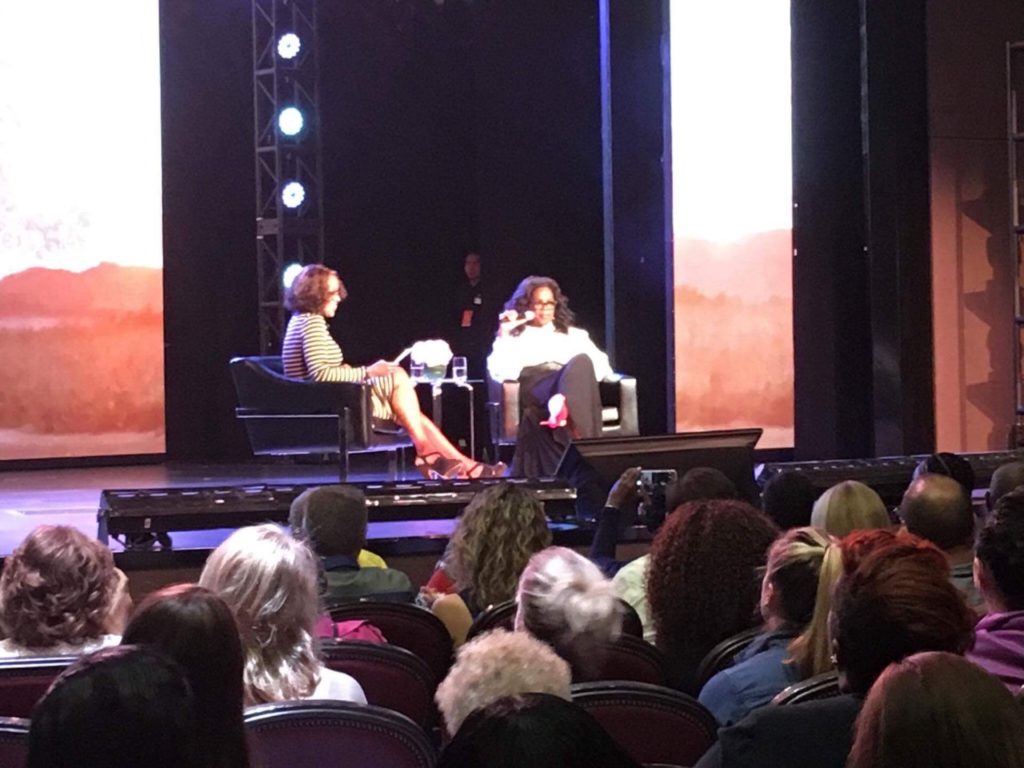 The Oprah Magazine and Holland America Line cruise collaboration "Share The Adventure" was a wonderful experience. The food was amazing, the accommodations were luxurious, the programming was excellent (SO much to do), the destination was beautiful and best of all, the people were wonderful. The staff was delightful and the cruisers were all so friendly and personable, but the best part was getting to know 9 of our O Mag Insiders. I think we'll be friends for life!
There are still 2 more opportunities in 2018 to experience an Adventure of YourLife cruise and I would highly recommend going!  One is another Alaska cruise scheduled in July and the other is an eastern Caribbean cruise slated for October. You can find more info here.
Thank you again Chico's for my amazing wardrobe!
LEARN TO LOVE YOUR LIFE AGAIN
---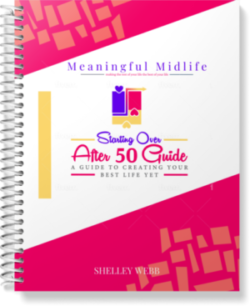 Do you feel like you need to hit the REFRESH button on your life? Download our free guide and begin to create your best life yet!