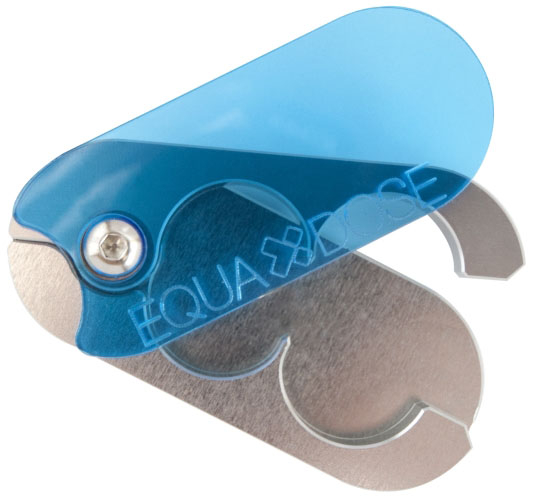 I was recently introduced to two new products to help caregivers manage their loved one's medication intake. Both of these products are the combined brain power of a registered nurse and an engineer. Both are of excellent quality being made out of aerospace-grade aluminum.  Both products were mailed to me so that I could test them out myself. I was very impressed.
I want to say right from the start that this is NOT a sponsored post (meaning that no one has paid a fee to post this article). I love this product and wanted to pass along the information about it.
The Equadose.Split can halve and even quarter medications whether round or oval.  The blades aren't sharp to the touch but they will never need sharpening AND the splitter comes with a lifetime guarantee.  The device is a bit more expensive than other pill splitters but you'll never need to purchase another one.
Many medications cost the same no matter what the dosage. Sometimes a doctor will prescribe a medication as a half a larger dose in order to help the patient or family of the patient save money. Equadose.Split helps to ensure more equal parts by cutting evenly and without crumbs.  They have a video here to explain how to use the product.
Not all tablets are safe to split though.  Medications that are extended release, enteric-coated capsules, chemotherapy drugs, blood thinners, birth control pills, or anti-seizure medicines should generally not be split. Please consult your doctor or pharmacist if you are unsure about the safety of splitting your medications.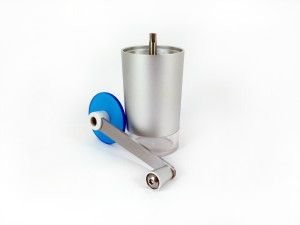 The Equadose.Grind is excellent for thos people who need to have their medications ground to place in food such as applesauce or to use with those loved-ones who have a G-Tube.  Several pills can be crused at once. This grinder is much better because it grinds the pills into a fine powder rather than the little chunks that can clog GT tubes and can also be noticeably gritty in soft foods.
It is also aerospace-grade aluminum and comes with a lifetime guarantee.
I tried it on a large potassium citrate pill that I have and it worked perfectly.
Here it is from the top.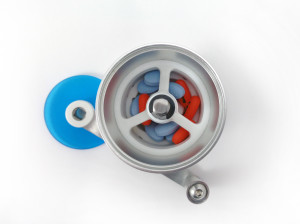 The Equadose.Grind is designed to be easy to use, even for those with arthritis.  It can be cleaned by grinding a tablespoon of dry minute rice.  To learn more about how to use it, please see the video here.
To purchase either of these products and to learn even more about them, visit the Equadose website.
LEARN TO LOVE YOUR LIFE AGAIN
---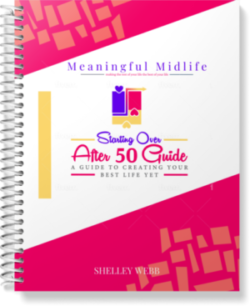 Do you feel like you need to hit the REFRESH button on your life? Download our free guide and begin to create your best life yet!